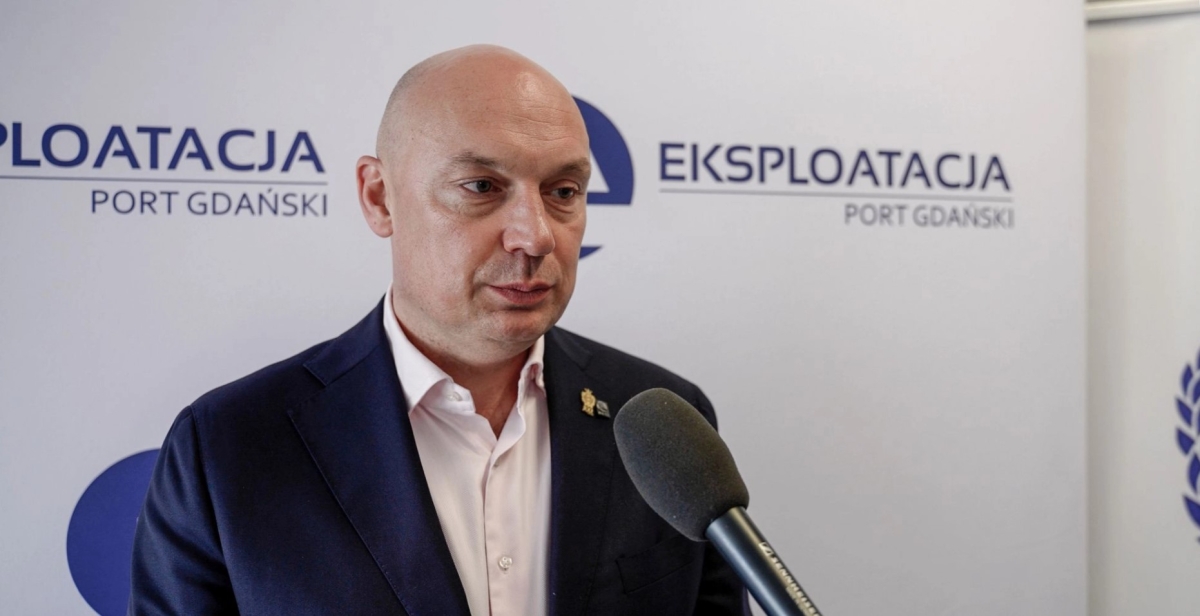 Date of publication: 16.05.2023
On Friday, May 5, the Supervisory Board of the Port of Gdańsk unexpectedly dismissed Paweł Nowak as president of PG Eksploatacja. On Monday, May 8, the Port of Gdansk website published an announcement on the qualification procedure for the position of chairman of the Port of Gdansk Eksploatacja board. The reason for the chairman's dismissal is so far unknown.
Paweł Nowak held the position of president of PG Eksploatacja since March 2022. Previously, he served as director of the organizational and legal department at the Port of Gdańsk Authority.

Candidates in the proceedings can be submitted until May 19 at 1 pm.
Port Gdański Eksploatacja is a wholly owned company of the Port of Gdańsk Authority. It is the largest transshipment operator that operates on the quays of the inner part of the port and the fourth largest operator in terms of transshipments in the entire port area. The Port of Gdańsk has had a new chairman, Łukasz Malinowski, since April 27. He was previously chairman of the Supervisory Board and CEO at Energa-Operator, part of the Orlen Group. He replaced Łukasz Greinke, who was dismissed in mid-March this year, as president of the Port of Gdańsk.

Most recent