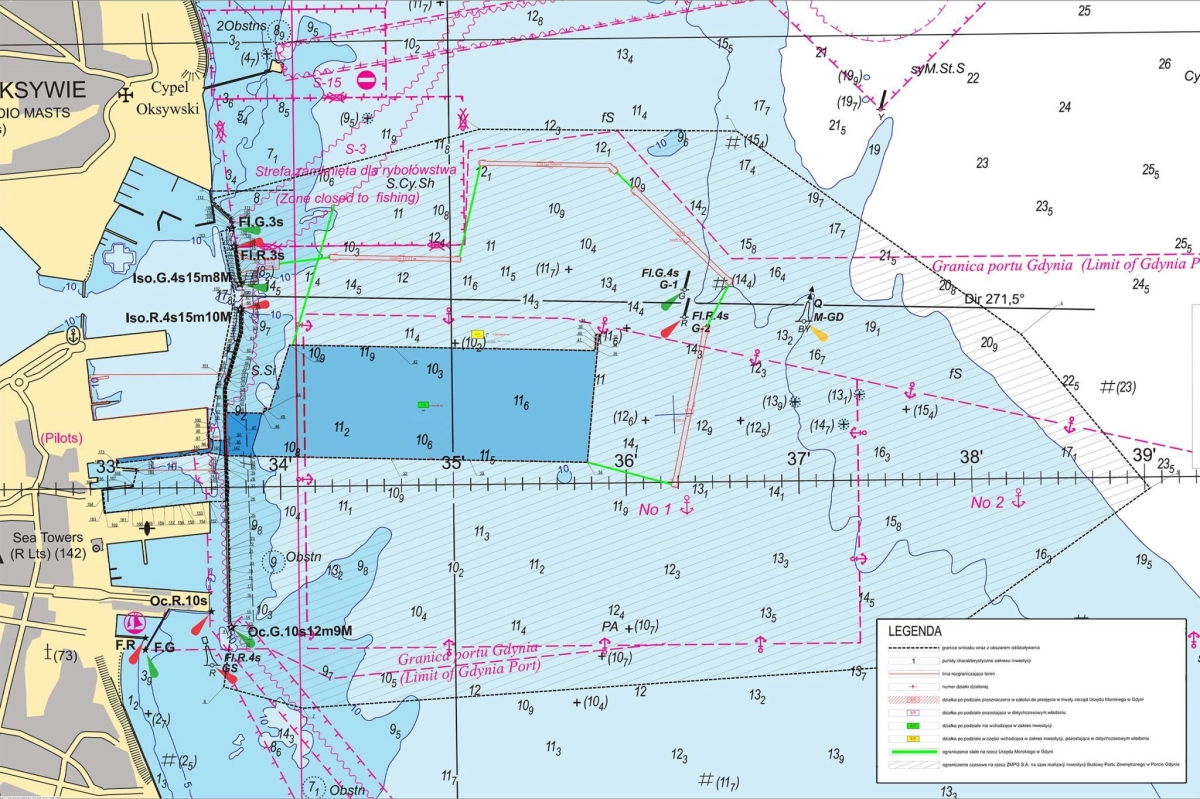 Date of publication: 06.07.2023
The Pomeranian provincial governor has made a decision that is of key importance for the development of maritime infrastructure in Poland. Based on the provisions of the Act on Investments in External Ports, the Voivode has approved the location for the strategic project of the Outer Port in the Port of Gdynia.
The decision pertains to the construction of the outer port along with the road and rail transport system on specific plots within the city center and the Bay of Gdynia. The plot numbers and other details can be found on the website of the Pomeranian Voivodeship Office.
Maciej Krzesiński, the Outer Port Gdynia Project Manager, expressed his satisfaction with the decision, emphasizing the commitment of the entire team from the Port of Gdynia, the Maritime Office, and the advisory consortium.
The Outer Port in the Port of Gdynia is an ambitious investment that involves expanding the port infrastructure and creating a comprehensive transportation system. The aim is to enable the handling of ocean-going container vessels with Baltmax parameters in Gdynia, which means vessels up to 430 meters in length (potentially up to 490 meters in the future), up to 60 meters in width (potentially around 70 meters in the future), and a draft of up to 16 meters.
The deepwater Outer Port will be built based on the existing Śląskie Quay - on artificial land extending beyond the current protective breakwater. Its construction has become necessary in the face of growing market competition and forecasts regarding the demand for container transshipment in Polish seaports, which indicate growth to approximately 9.5 million TEUs by 2050. The Outer Port, as a pier located in the maritime area, will increase the port's surface area by 151 hectares and its handling capacity by 2.5 million TEUs.
The project also includes the modernization of roads and railway lines to ensure smooth flow of goods and passengers. The implementation of the undertaking will attract investors and create new jobs, while simultaneously strengthening Poland's position in the global maritime transport sector.

Obtaining the location decision for the Outer Port is a significant stage that brings Poland significantly closer to the realization of this strategic project.
Most recent