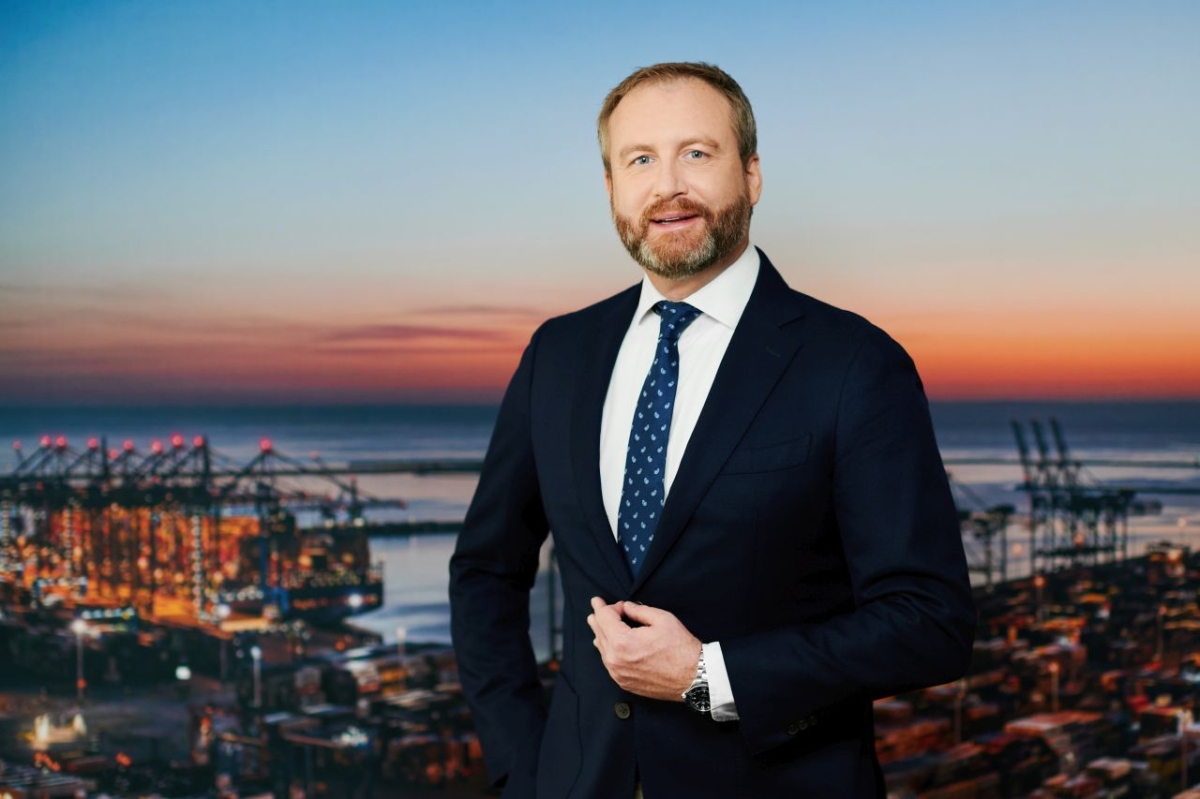 Date of publication: 30.01.2022
– DCT Gdańsk is a true 21st century terminal, and the Baltic Hub Terminal 3 development will bring the latest low-carbon technology which any European port would be proud of – said Charles Baker, new CEO of DCT Gdańsk.
Anna Konopka, GospodarkaMorska.pl: It's been almost 7 months of working for the largest container terminal in Poland. Have you settled in in your new position and in Gdańsk as well?
Charles Baker, DCT Gdańsk: I'm not sure that I have had time to settle in yet! We have been so busy planning the expansion of the third terminal (BH3), the tender for the OTL land and many other projects at DCT, that it hardly seems possible that 7 months have passed. I have to say though that I am truly enjoying Tricity and Poland generally, and am so happy to have a great team at DCT to collaborate with. Now I'm "enjoying" my first winter in 9 years and this is a nice experience after 9 years of continual summer in Cuba…honestly, you do get nostalgic for the colours of autumn and the beauty of snow and ice in winter!
You have been with DCT as a CEO since July. How do you evaluate the condition of the company at the time of taking up the position?
When I came to Gdansk DCT was the largest container terminal in the Baltic Sea, the largest container terminal in Poland and one of 15 largest port terminals in Europe serving as a transport gateway to CEE. Thanks to the effective leadership and of course to the great team of professionals that DCT has had at the company since operations began in 2007. Fortunately I think we are very well prepared for starting the construction of the new terminal - Baltic Hub 3 – as well as other developments that we are planning for DCT and the company in Poland.
The construction of the new terminal, Baltic Hub 3, is scheduled to start in the 2nd half of 2022, and its launch is expected in mid-2024. How are the preparations going and why is it such a ground-breaking investment?
We are now in the process of preparing the investment from the formal side which always takes some time. The construction of the third terminal - Baltic Hub 3 - marks the opening of a new era in container handling on the Baltic Sea. DCT Gdańsk is a true 21st century terminal, and the Baltic Hub Terminal 3 development will bring the latest low-carbon technology which any European port would be proud of. Baltic Hub Terminal 3 will greatly enhance our service offerings to our customers and is a significant boost to attracting new services or shipping alliances, as well as supporting the growth of Poland and surrounding economies. With this investment, Poland can continue to compete with western European ports such as Hamburg, Bremerhaven and Rotterdam. Adding a third terminal will allow the DCT to serve not only the Polish market, but also the entire Baltic region and Poland's landlocked neighbours.
What is the general situation in Polish container ports from your point of view?
Poland should be proud of its container ports as both Gdansk and Gdynia boast investments from global terminal operators (PSA, ICTSI and HPH) who are leading port developers and operators, and committed to investing in modern facilities, equipment and systems to support international commerce. The Port Authorities demonstrate vision and ambition to support the trade to grow and demonstrate to the international shipping and logistics industry just how efficient and competent Poland is as a gateway for CEE and hub for the Baltics. Of course, capacity constraints are an issue, but future investments are scheduled to address this. For example, at DCT we will offer 5.0 MTEU by the end of 2024, just 3 years away.
Much has been said about the plans to build a deepwater terminal in Świnoujście. How do you perceive this investment in the context of DCT Gdańsk operations? Will the new terminal fill the gap between Hamburg and Gdańsk, or will it be a competition?
If we want to truly compete on an equal footing with Rotterdam and Hamburg, we need to ensure we can grow-scale at DCT Gdańsk and concentrate Poland's container handling capability in one region, i.e. Tricity, and continue to develop the already existing hub location of Gdansk.
Due to its location and infrastructure, Gdansk is an ideal location for being the main hub port for Poland, CEE countries and Baltic States. We are preparing for this with BH3 and can add additional facilities as required in the future. The expansion of the terminal creates an attractive environment to bring new services and shipping alliances interested in cooperation with the Baltic Hub.
For other locations, it is not simply a case of building a port and suddenly attracting gateway or transshipment cargo to it. Tricity ports are connected to highways and railways, have a forwarding, trucking, depot and warehousing, and towage community, and maritime heritage. This is extremely difficult to replicate in what is essentially a greenfield location,with no highway or rail connections, and that is much further away from large centres of cargo like Warsaw. Sadly, if there are no sufficiently compelling reasons to call their, for example, more efficient, cheaper services, proximity to market, then, despite great local enthusiasm, we have to be prudent with private capital and public funds and objectively assess the merit of such investments at this time. Poland needs to support strong existing ports to cement its position in the Le Havre to Gdansk range, to guarantee direct services in each main commercial trade lane, and the only way to attract this range of services will be to support the actual and developing ports of Gdynia and the hub port we are expanding in Gdansk with the road, rail and logistics hubs that are needed.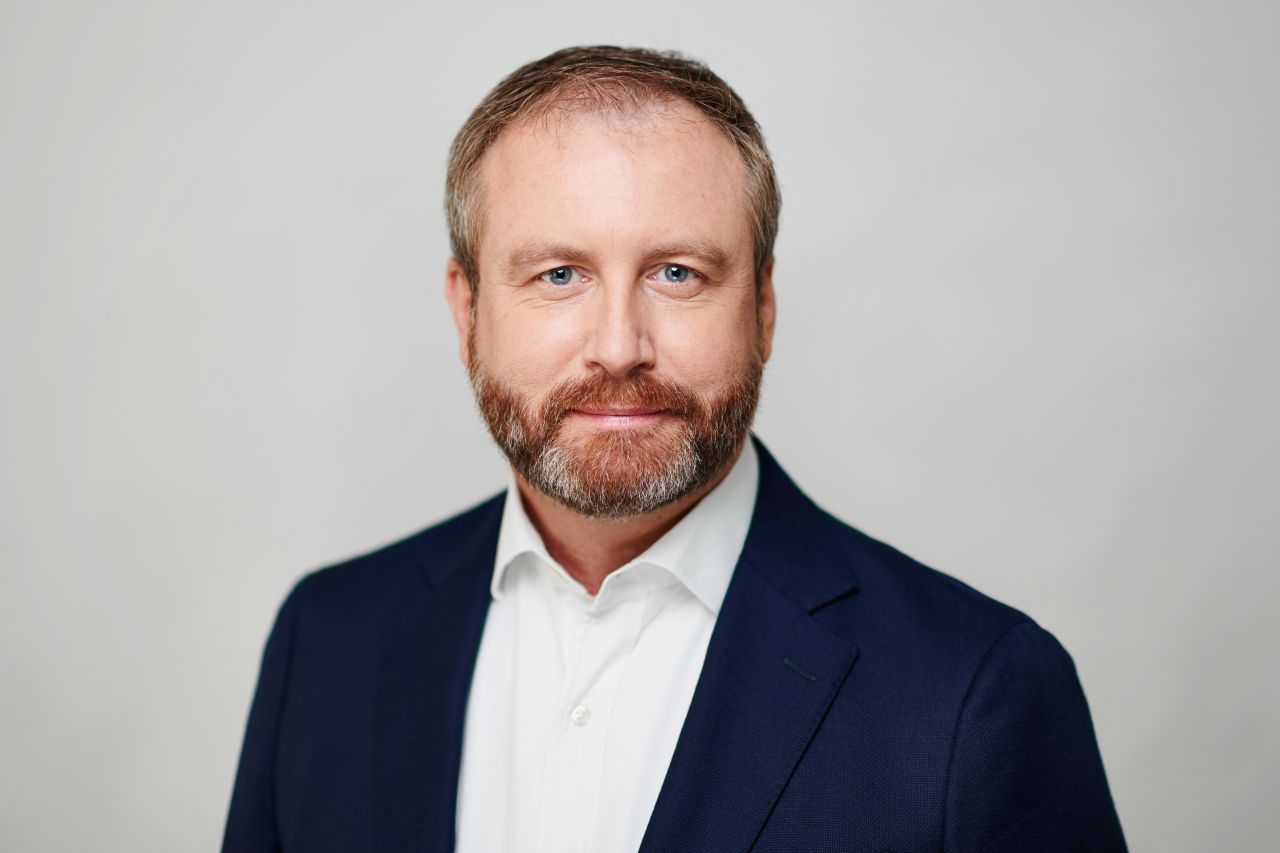 Fot. DCT

Let's move to Gdynia, which is to become the centre of Polish offshore. What do you think about the Outer Port project?
We monitor of course what other Polish ports are doing including in terms of offshore wind energy, which we all see as needed to help reduce carbon emissions. Poland of course needs the infrastructure to support the OFW developers and there are not so many locations for this. The Inner-Port terminals and DCT Gdansk's infrastructure are highly specialized to be dedicated to being container terminals. Therefore we are concentrated on container business. Nevertheless, we take into account the possibility of entering other areas of activity, as we are strategic national assets and all must try to support the country's development. PSA International and IFM Investors, our two foreign shareholders, both operate port facilities in non-container –sectors like general cargo, specialist marine services, such as towing and operation of installations at sea. DCT is open for a new business areas.
The container business in Gdynia also looks interesting. Port of Gdynia is recording an upward trend in container handling. What does this mean for Gdańsk?
Both ports are seeing growth and that is very encouraging, and means Poland and our customers are also growing. In 2021, DCT Gdańsk handled over 2.09 million TEUs, our record annual volume. We handle over 700 vessels per year, including 100 calls of the world's largest container ships and incredibly Gdańsk is now the 13th largest port in Europe after just 14 years of operations. We already have the only mega-vessel ready terminal in the Baltic Sea, and I believe that with Baltic Hub 3 we will see DCT Gdansk be transformed into a hub of European significance due to a combination of excellent location, cargo base and a continuous focus on operational excellence. So we want to growth as we will grow capacity and need cargo to use it!
How do you evaluate investments carried out by the Port of Gdansk and PKP Polskie Linie Kolejowe? I am asking about access investments to the Port Północny in Gdańsk. Are they sufficient to handle expanded DCT? Have you seen any shortcomings here?
It is extremely important that to improve container transport by rail the country also needs parallel investments in the rail network infrastructure across Poland to remove bottlenecks and improve efficiency with better signalling and consistent train-speeds. Gdansk Port Authority has indeed invested in an additional rail track as well as building a dual-carriageway access with a bridge over the rail lines, the last works finished in March 2021. It goes alongside DCT constantly investing in rail development, infrastructure and new solutions for our customers. We are already the largest intermodal loading point in Poland and one of the top five European ports by rail container volume. Currently, we have completed our rail-based terminal, which increased its capacity to 750,000 TEU, doubling our current track capacity.
Looking at the scale of DCT Gdańsk activities, it is easy to see how important corporate social responsibility is to you. The neighbouring Stogi district is particularly important for the terminal. Compensation activities to protect valuable bird species are among the most important. But not only. The terminal supported renovation and computers for the social library in Stogi. Why modern terminals are more and more often involved in life of the local communities?
We do not perceive our CSR activities as a duty, but as offering some needed assistance as responsible corporate citizens to some of the invaluable assets interested in helping our locality – which is of course the locality where many of our 1,100 employees are living too.
In 2021 DCT implemented 20 different community projects with 15 different partners. We support education, physical activity of children and youth, and we help senior citizens. We cooperate and support the police, the fire department, teachers, universities, science, sports clubs, foundations and hospices. DCT Gdańsk together with Port of Gdańsk organized also a meeting on 30 September with councilors of Stogi, Przeróbka and Krakowiec-Górki Zachodnie districts. We initiated this meeting to talk about the DCT planned development by constructing Baltic Hub 3 and to speak with our neighbours - the citizens of Gdansk about their needs and expectations associated with the development of port areas. We want it to be a standard form of contact with local communities.
Thank you for the conversation.
Most recent