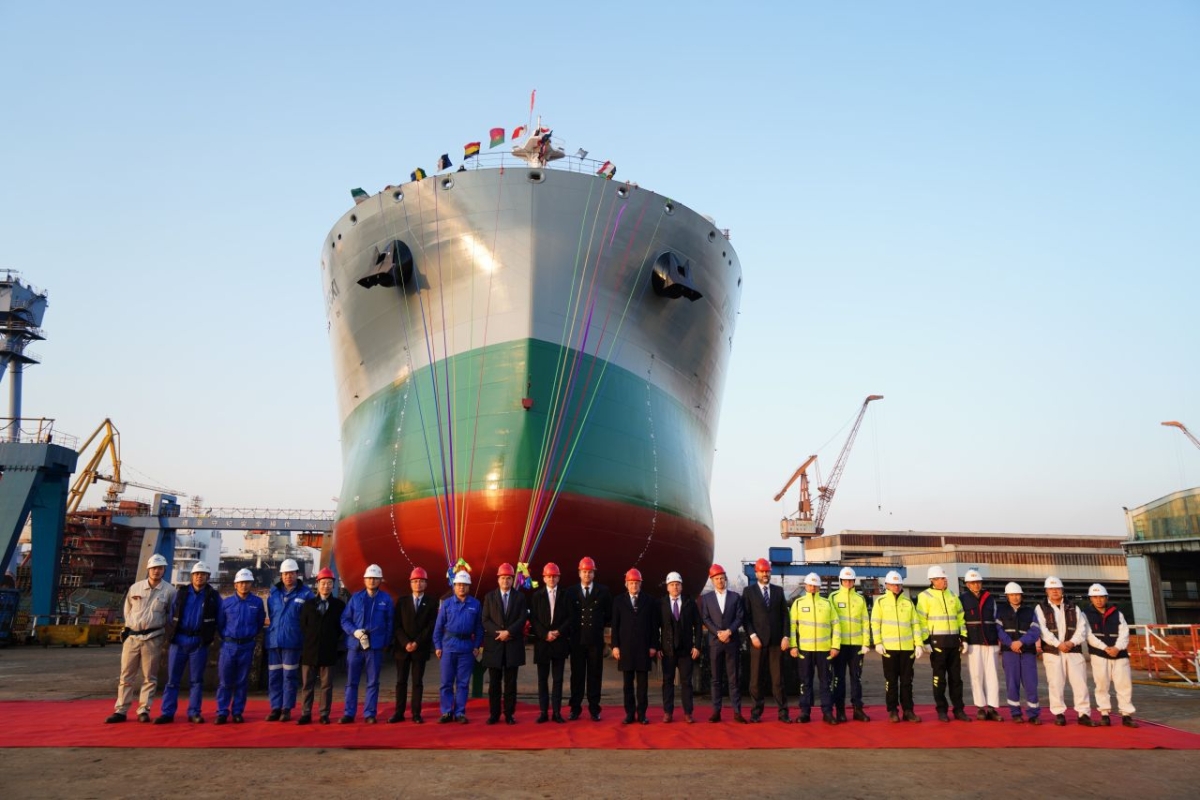 Date of publication: 22.12.2021
The third of four new multipurpose ships built in China for Chipolbrok - Pilecki - was launched.
The ceremony took place on December 17 at the Chengxi shipyard. Pilecki, shipbuilding number CX0698, is the third of four multipurpose ships built for the Chinese-Polish Joint Stock Shipping Company Chipolbrok. The first one in this series, Tai Xing, has already embarked on its maiden voyage from Penglai to Ecuador with cargo in the form of wind turbine elements, the next - Herbert - is being finished and equipped.
The launch of Pilecki was attended by representatives of the shipyard, the shipowner and the DnV and PRS classification societies, which supervise its construction. Pilecki will be handed over to the contracting authority in mid-February 2022. The last of the ordered units, called Yong Xing, will go to Chipolbrok in October next year.
The ships in the series initiated by Tai Xing are 199 meters long, over 32 meters wide, and their draft when fully loaded is 13.5 meters. They are equipped with four deck cranes serving five holds. According to Asian media, the ships are the world's largest multi-purpose vessels with their own cranes.
Most recent