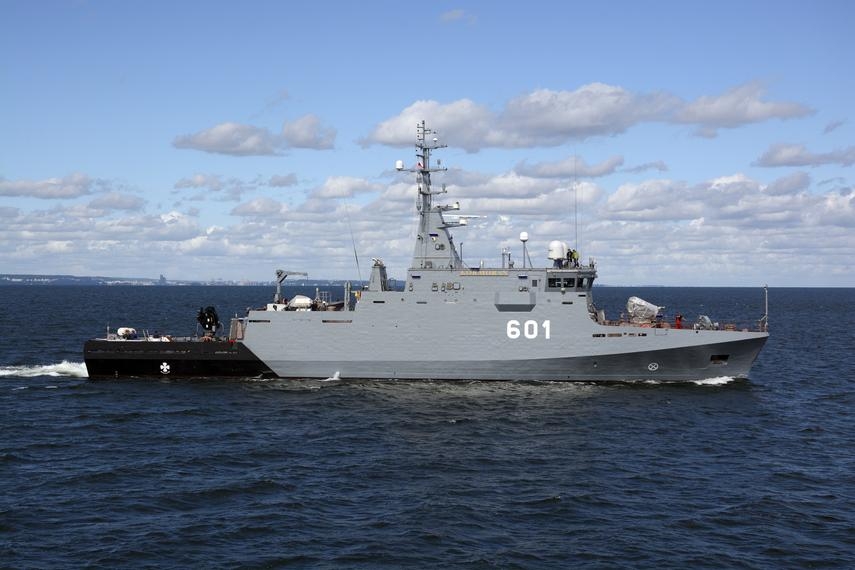 Date of publication: 27.06.2022
- I had the opportunity to approve the contract for the delivery of three more Kormoran II type minehunters for the Polish Navy; these are good ships, built in the Polish shipyard - said the head of the Ministry of Defense, Deputy Prime Minister Mariusz Błaszczak in Świnoujście.

Błaszczak on Sunday in Świnoujście took part in the signing of a contract for the delivery of another three Kormoran II type (Cormorant Class) minehunters to the Polish Navy. Currently one ship of this type is in service and two more are undergoing tests.

- I had the opportunity to approve the agreement on providing the Polish Navy with three more minehunters. These are very good ships, as I heard from the sailors. I am glad that apart from one ship which is already in service, the next ones will soon be delivered to the 8th Coastal Defense Flotilla - he informed.


He announced that in a few weeks ORP Albatros (one of the ships currently undergoing tests) will enter service; whereas another one, ORP Mewa, will enter service in autumn. "Three more vessels produced by the Polish shipyard will be delivered to the Polish Navy as mass production vessels". - added the head of the Ministry of Defense.

- It is important for the Polish Navy to have the most modern equipment which guarantees that well-trained Polish seamen can effectively guard the Polish coast. Our task - the task of the authorities of the Republic of Poland - is to create conditions so that the Polish military - including the Navy - could develop - said Błaszczak.

The parties to the agreement are the State Treasury (Armament Agency) and Consortium consisting of: Remontowa Shipbuilding together with PGZ Stocznia Wojenna and the Research and Development Centre for the Marine Technology Centre.

Kormoran II type vessels are designed to search, identify and combat sea mines, conduct reconnaissance of waterways, guide other vessels through mine threat areas, lay mines and remotely control self-propelled anti-mine platforms. This applies both to operations in the Polish economic zone and missions in tactical groups on the Baltic and North Sea (teams of NATO and EU vessels or multinational coalition forces).

MON recalled in a communiqué on Friday that the flag-raising ceremony on ORP Kormoran, the first prototype vessel, took place on November 28, 2017. The contract for the construction of two serial units of Project 258 - ORP Albatros and ORP Mewa was signed in late December 2017. ORP Albatros was launched in October 2019 and is currently undergoing military acceptance trials, while ORP Mewa was launched in December 2020 and is currently undergoing contractor-implemented sea trials.

According to the Ministry of Defense, ORP Albatros should be delivered to the 8th Coastal Defense Flotilla in August, while ORP Mewa is expected in November this year.
Most recent