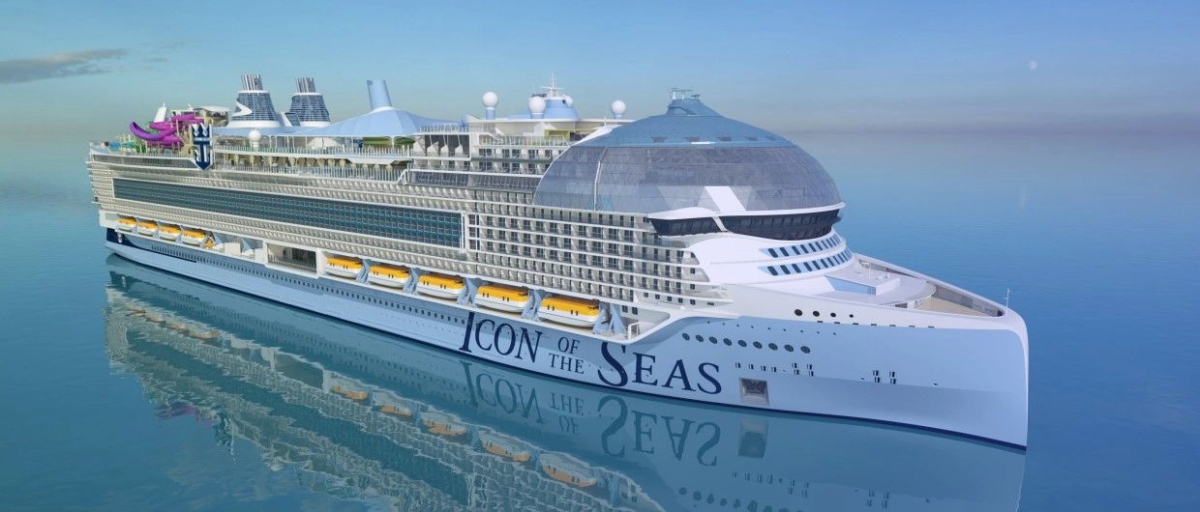 Date of publication: 03.10.2023
On September 29, 2023, an official inspection of the first hull section for one of the world's largest cruise ships was carried out at CRIST Shipyard in Gdynia.
At the CRIST shipyard in Gdynia, work is underway on the floating block of one of the largest cruise ships in the world. The construction was commissioned by the Finnish shipyard Meyer Turku, which specializes in the construction of this type of vessels. The final recipient is the Royal Caribbean International cruise line. The Gdynia plant is to build a fully equipped floating block 94 meters long, 48 meters wide and 15 meters high. This will be an element of deck 3. The main element of the block are two LNG tanks. The weight of the hull itself is approximately 5,200 tons, while the weight of the equipment is expected to be approximately 2,500 tons.
The handover of the block is planned for autumn next year.
The block built at the CRIST shipyard will be part of the third cruise ship of the Icon series by Royal Caribbean. The ship is scheduled to be commissioned in the second quarter of 2026 and has construction number NB-1402.
The Icon series is to consist of three vessels, the first of which - Icon of the Seas - has already undergone sea trials and then returned to the shipyard for final adjustments and retrofitting of passenger cabins. When officially commissioned, Icon of the Seas will be the largest cruise ship in the world with a gross tonnage of 250,800 tons.
Most recent