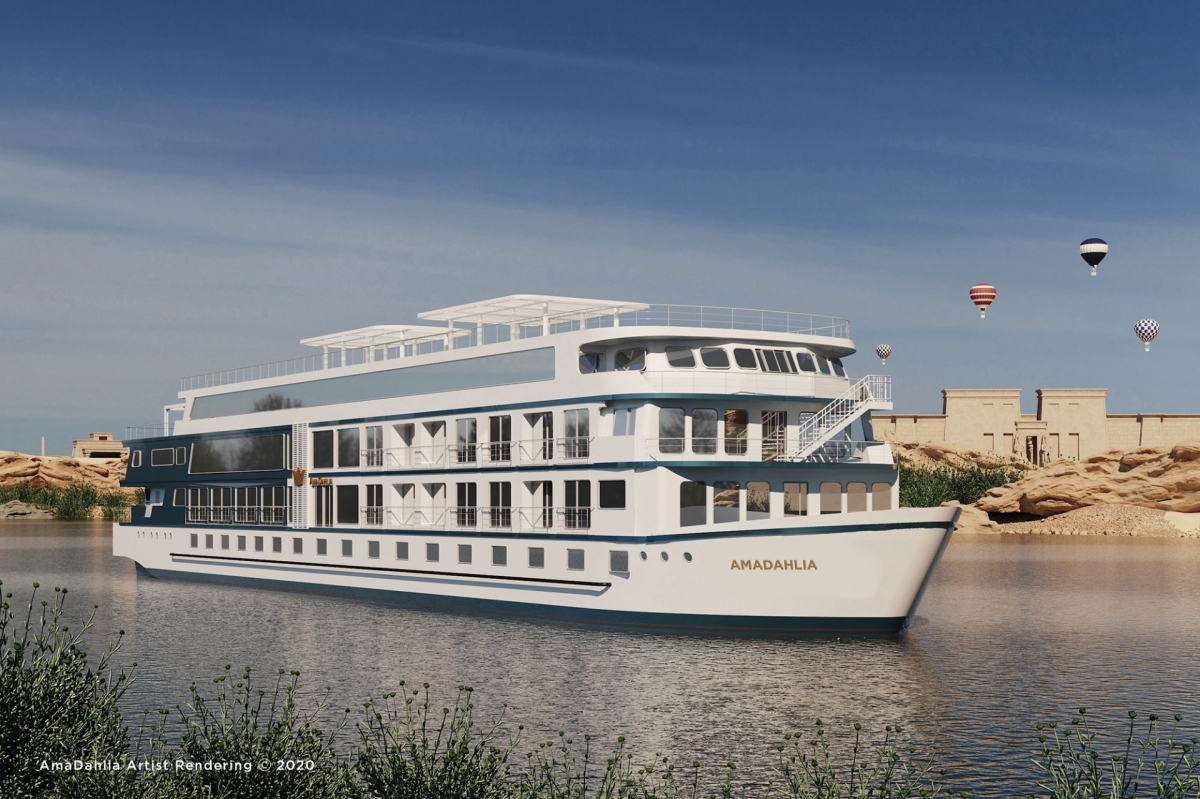 Date of publication: 08.08.2022
The Polish Register of Shipping (PRS) has entered into an agreement with Wings AMA of Cairo for the construction of a floating hotel that will provide tourist cruises on the Nile. The PRS scope of work includes acceptance of technical documentation, supervision of the ship's construction and assignment of PRS class. The entire task will be carried out by inspectors from the PRS Cairo outpost.

PRS has many years of experience in supervising floating hotels in Egypt, the so-called Nile ships. It began in 2001 with the supervision of the conversion of five passenger ships to make them suitable for cruising on the Nile.

The newly built Nile cruise hotel will be able to accommodate 86 passengers on board. It will feature 43 suites on four cabin decks, restaurants, a lounge bar and sundeck with a pool and bar, and a lower deck with a spa and gym.

The main technical parameters of the ship:
- length : 72 m
- width: 14.0 m²
- side height: 3.60 m
- draft / maximum draught: 1,60 m.

The vessel will be built by Cairo-based Egyptian shipyard Maasara. The shipyard has considerable experience in building floating hotels (it has about 70 in its portfolio). The hotel is expected to be ready within 2 years, i.e. in August 2024.

- This is not the first order for PRS from Wings Group. We have already worked with this client on modifications made to its other floating hotel, Jasmin (now M/S AmaDahlia). We look forward to further cooperation - the PRS representative office conveyed.

Although the birth of the institution was related to the classification of inland waterway vessels, and shipbuilding and shipping are still the dominant area of activity, PRS is now engaged in providing competitive services in many fields, including those unrelated to ships.

- As a Polish classifier, we provide investor and technical supervision based on the provisions of the Construction Law and as an independent third party - according to international standards, including those of the International Federation of Consulting Engineers (FIDIC) and PRS' own standards - PRS adds.



Most recent