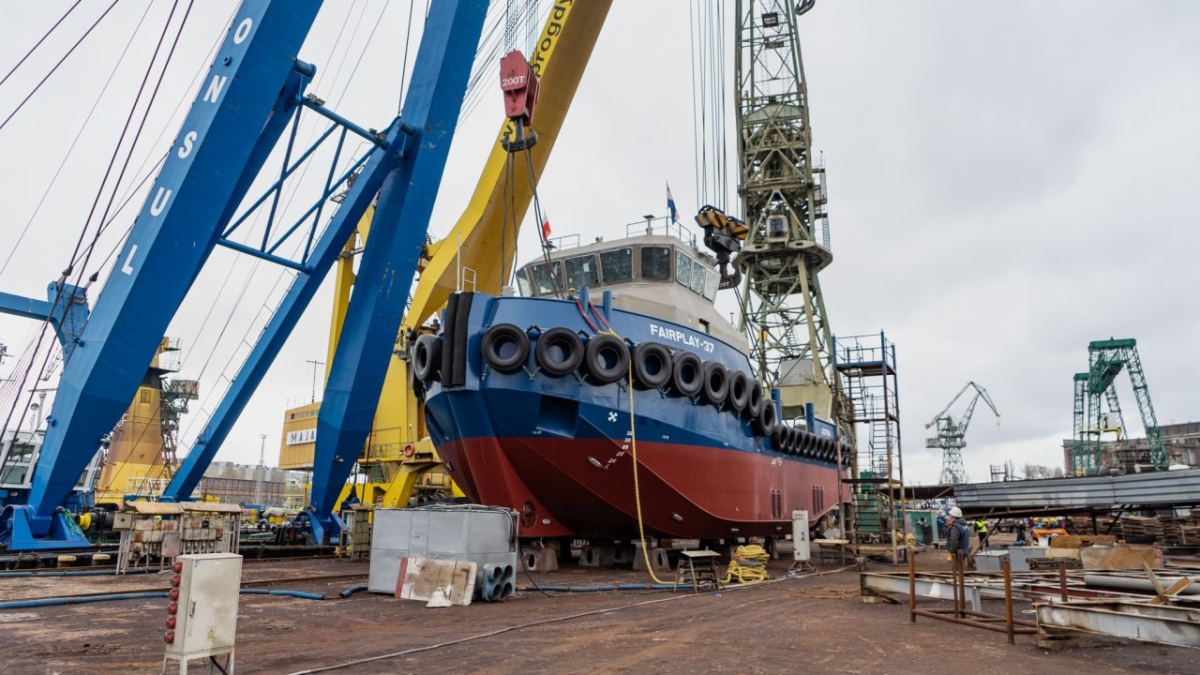 Date of publication: 27.04.2022
The launch of the new tug Fairplay-37, built for the Fairplay Towage Polska, took place in the Safe shipyard in Gdansk.
The new Shoalbuster 2711 ICE tug was planned primarily for offshore wind farm work and other offshore operations. Named Fairplay-37, the vessel was launched at Safe Shipyard on April 27 using two floating cranes, Conrad Consul and Maja. The launching ceremony was attended not only by Safe shipyard workers and representatives of the shipowner, Fairplay Towage, but also of the Dutch Damen, from whom the Polish shipowner ordered the domestically built vessel.

– I would like to thank all the shipyard workers, people, companies and institutions involved in our new tugboat project – says Arkadiusz Ryż, Offshore Wind Project Manager at Fairplay Towage Polska.

Fairplay Towage Polska is also pleased that the entire construction was contracted in Poland, which was possible thanks to the long-standing cooperation between Damen and the Safe shipyard, which has already built Shoalbuster type tugs before, although this is the first time it is doing it in its entirety, including the equipment. For Fairplay Towage Polska this is a way to support the Polish shipbuilding industry, also in the context of the growing wind energy industry.
– This is the first Shoalbuster we have done from start to finish – confirms Andrzej Łuczak, Safe shipyard's technical and commercial director. He adds that Fairplay-37 was built based on the technical design by Damen and the working design prepared by Safe.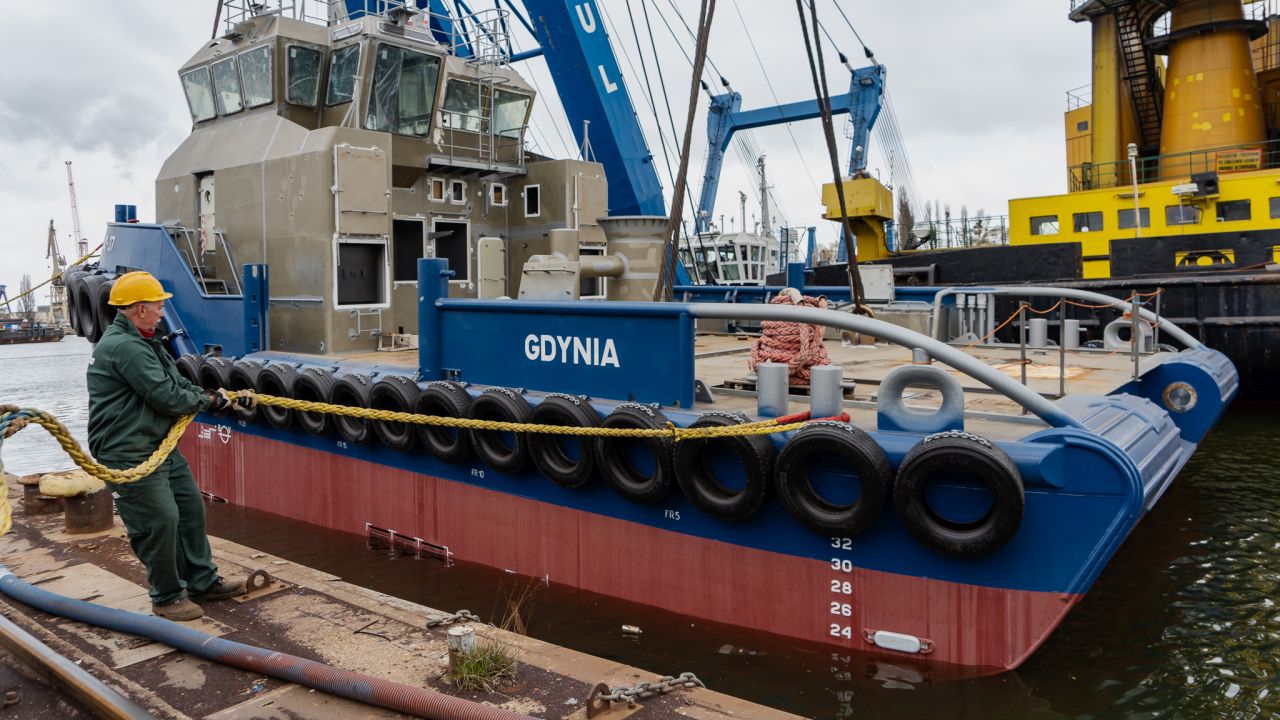 Fairplay-37 will be used in the construction of Polish offshore wind farms.

– When we set the parameters for the vessel, one of the priorities was a low draught. The maximum draught of the Fairplay-37 is three metres, while its operating draught should oscillate within 2.80 metres, which should allow it to enter all Polish ports, including smaller ones, the so-called fast response ports, such as Łeba, Ustka, Władysławowo – says Arkadiusz Ryż from Fairplay Towage. Thanks to its parameters, the vessel will also be able to perform tasks e.g. at mining platforms. It will be the first tugboat of this size to call at smaller Polish ports, including Elblag after the launch of navigation through the Vistula Spit.

Fairplay-37 will be able to operate on Baltic waters 365 days a year.

– At the client's request ice class was added due to the planned operation of this vessel in the areas of our ports where water is frozen in winter – confirms Andrzej Łuczak from Safe.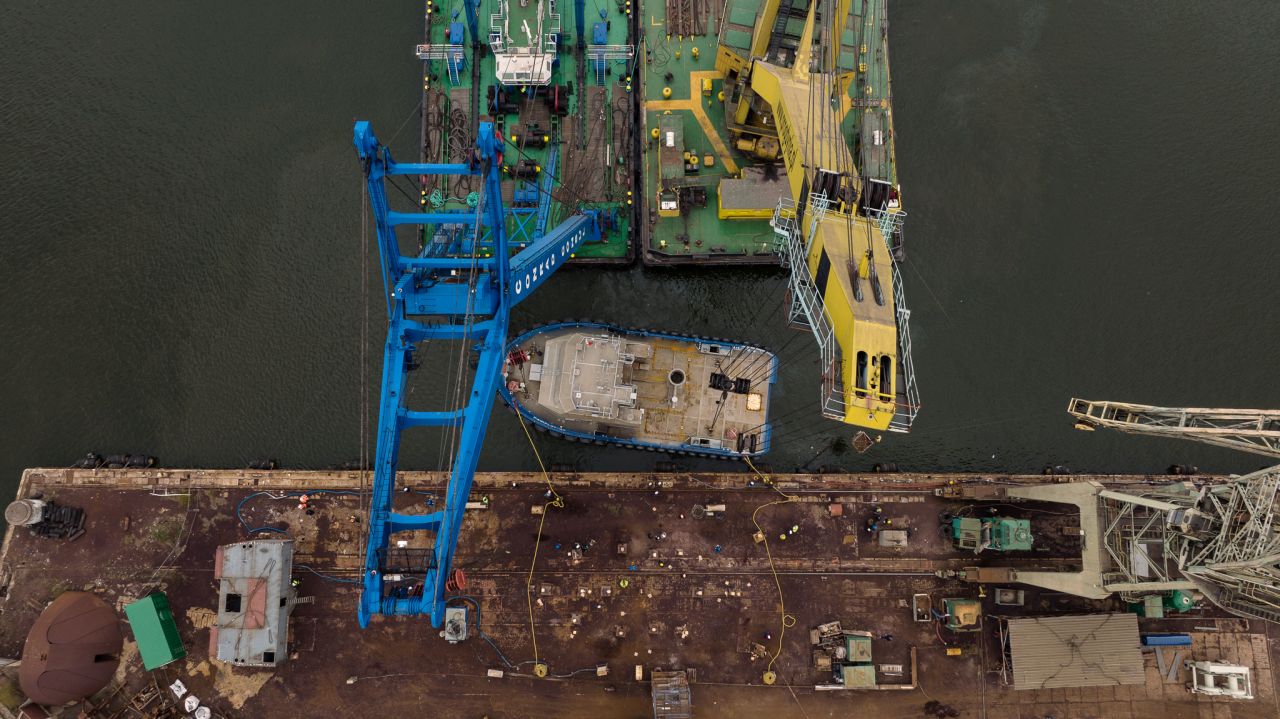 Fairplay Towage's new tug is a 27 m vessel of the highly regarded Shoalbuster 2711 ICE type. She has been developed so that the shipowner can use her in a wide range of applications. She has a freeboard of over 70 square meters. The open stern will end with a roller furler, i.e. a roller on which it will be possible to pull in anchors or buoys. There will also be a strong crane at the stern, which at an outreach of 14 meters will be able to lift up to 8 tons. Additionally, a hydraulic 5-ton winch with a 50-meter long steel cable will be installed. This will enable the Fairplay-37 to, for example, lower robots to the bottom or support diving work. The shipowner also plans to increase the size of the life rafts so that the vessel can take more passengers. The tug will therefore be able to carry not only two 10-foot containers, but also up to 12 additional people – engineers, researchers or service technicians necessary for offshore work. As a result, unlike typical harbour tugs, the Fairplay-37 will be able to work on a wide range of projects – from typical ship handling in ports, through offshore and deep-sea tows, dredging support to unusual projects such as wind farms or mining platforms. Importantly, the vessel meets IMO Tier III emission requirements.

Safe Shipyard is not slowing down. In the coming months it has planned further finishing works on Fairplay-37, which will be delivered to the shipowner in the summer, but – as Andrzej Łuczak says – there are also other projects under construction.

– Six vessels, large Multi Cat 3313 tugs, will be built in the near future. We are also building a sister unit, the Shoalbuster, but partially fitted out – says Luczak. He adds that talks are also underway with clients regarding other vessels, including offshore. – In our portfolio we have tugboats, projects of vessels to service wind farms, so called CTV. We are prepared and ready to start work right away.
Most recent