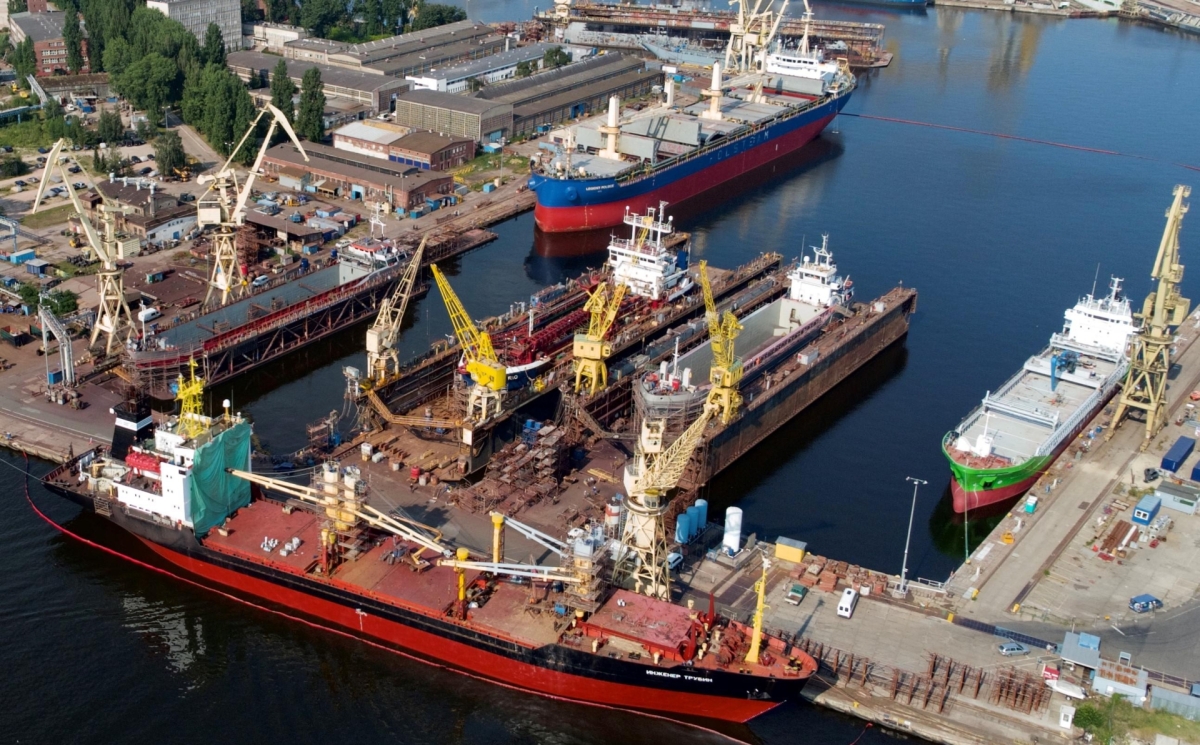 Date of publication: 04.01.2023
Next week, construction works are going to start in Marine Ship Repair Yard "Gryfia". The Szczecin company will gain a new dock at the Gdańsk Quay.
On 9th January Eco-Inwest, an engineering contractor for the project called "Infrastructure Modernisation for Building a New Floating Dock at the Gdańsk Quay in Szczecin" indicated a deadline for a subcontractor, Doraco Building Company. This means start of the biggest in 9 years investment for Gryfia shipyard.
The works include building a 17-metres deep pan where a dock and its dalbs will be placed. A 60-metres long technological bridge will be made to connect the crane rails servicing the dock and a temporary place for used ship parts. Thanks to that, the mooring quay will be larger for vessels coming to the shipyard.
The area next to Gdynia and Gdańsk Quays is going to be surrounded by an dock infrastructure facility. The investment will include a reconstruction of 300 metres of Gdynia Quay which at the same time works as a connection to dock 8. The first construction works are going to start in January and are planned to be finished after 18 months. Then, a new dock will be ready to carry out a deepening trials on the dock pan.
The new, 235 metres long and 47 metres wide dock 8 will be built in Wulkan Shipyard in Szczecin. It will enable Gryfia to service vessels up to 230 metres long, 36 metres wide and of home mass up to 24,000 tonnes. The newly modernised dock which so far has the biggest capacity, dock 5, can service vessels up to 215 metres long, 34 metres wide and of home mass up to 600 tonnes.
– We are glad that after many months of preparations, commissions and permissions gained and hard, invissible, thankless work, we managed to select the general contractor and we are heading to the realisation process. We are convinced a reknown company like Doraco will keep the deadlines and a new dock will be placed in Gryfia Shipyard in the next half of the year – says Artur Trzeciakowski, Managing Director of the Marine Ship Repair Yard "Gryfia" S.A.


Most recent