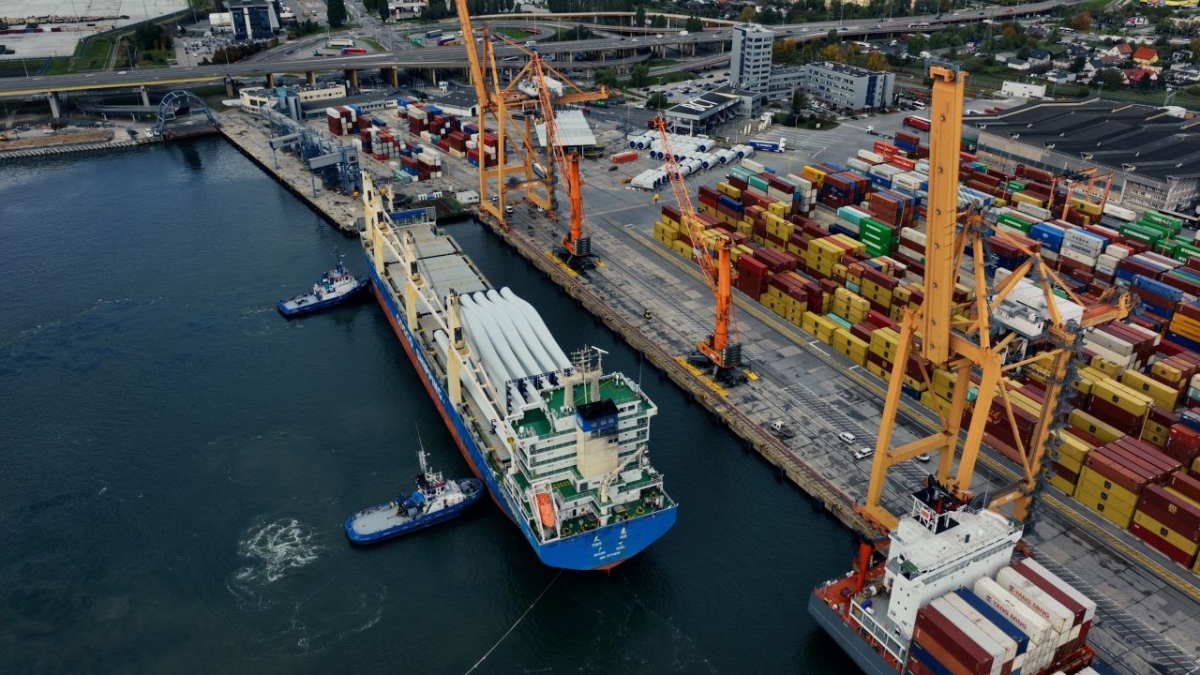 Date of publication: 25.10.2022
This is another time when Morska Agencja Gdynia has handled the call of the Tian Hui vessel at the request of the shipowner Cosco Shipping. The unloading operation lasted from October 19 to 22.


Tian Hui came to Gdynia from China. On board this 190-meter heavy load carrier, equipped with four cranes with a lifting capacity of 80-100 tons, Morska Agencja Gdynia unloaded nearly 2,500 tons of various types of cargo loaded in Chinese ports: Tianjin and Shanghai.

- Starting from reloading, which we have been dealing with for almost 15 years, i.e. elements of wind turbines (a total of 49 components that make up 7 wind turbines, excluding the tower section, ed.). Through heavy design loads (e.g. 81 tons part of the generator), and ending with steel products - Mariusz Karbowski, operator of the vessel on behalf of MAG, Onshore Wind Turbines Project Manager told the MarinePoland portal.

Elements of the wind turbines are intended for the Polish farm "Zalesie", while the remaining loads will be delivered to both Polish and foreign entities (including Ukraine).

As Mariusz Karbowski adds, the unloading operation was not easy.


A particular difficulty affecting the time needed to complete the reloading operations was the small distance between the edges of the propeller blades, reaching only 10 cm in extreme places.


- With a cargo size of approx. 67 m, it was unfortunately a difference which, for safety reasons, forced a change of the reloading plan (no possibility of securing critical points against damage) and the plan of depositing in the yard - he says. - In this case, when departing from the planned sequence of unloading, we could not use one planned place of folding, only two or three temporary ones, which, as the unloading continued, were combined in one component block in the right order.

- The almost three-day unloading could not have taken place without the close cooperation of all parties involved, ie MAG, the BCT terminal, the transport company Andreko and the control company Shipcontrol - summed up Karbowski.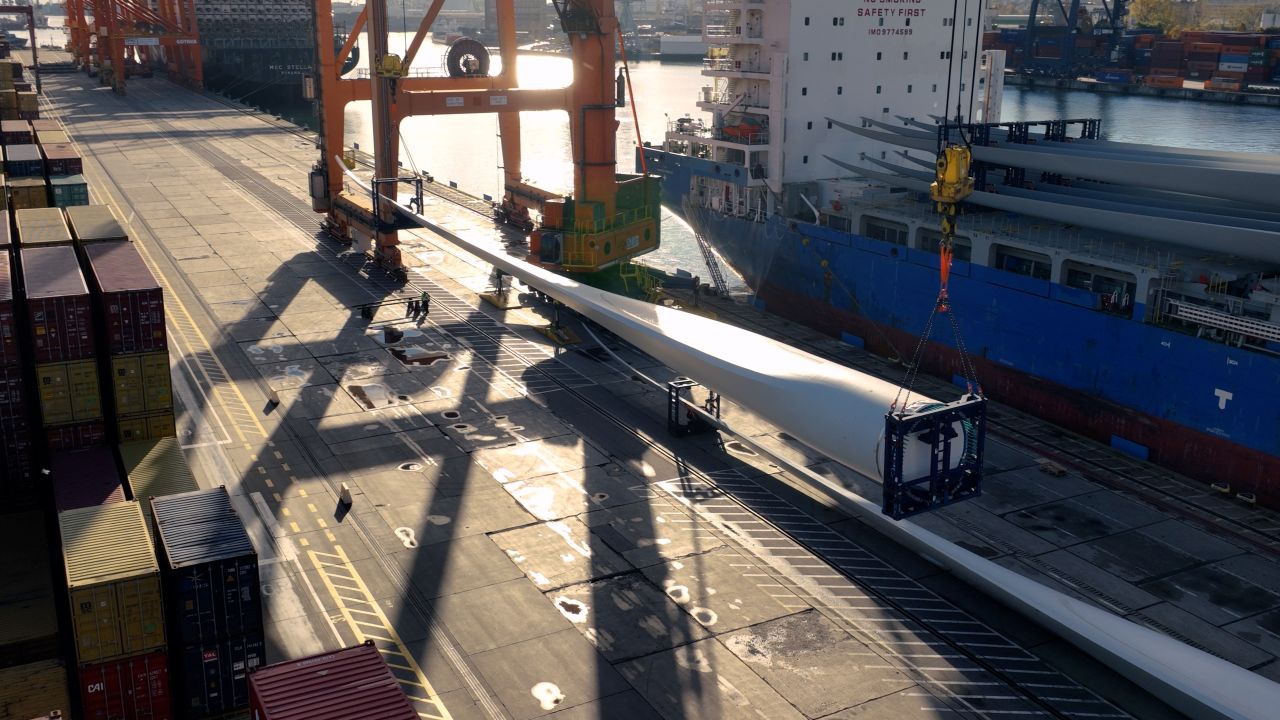 About MAG

Morska Agencja Gdynia has been present on the Polish market since 1951. on the provision of agency services for ships. Today, thanks to the expansion of operations and the expansion of competences, the company provides comprehensive cargo transport services from anywhere in the world. Its offer is also addressed to customers specializing in the transport of oversized, liquid or loose cargo.
Most recent