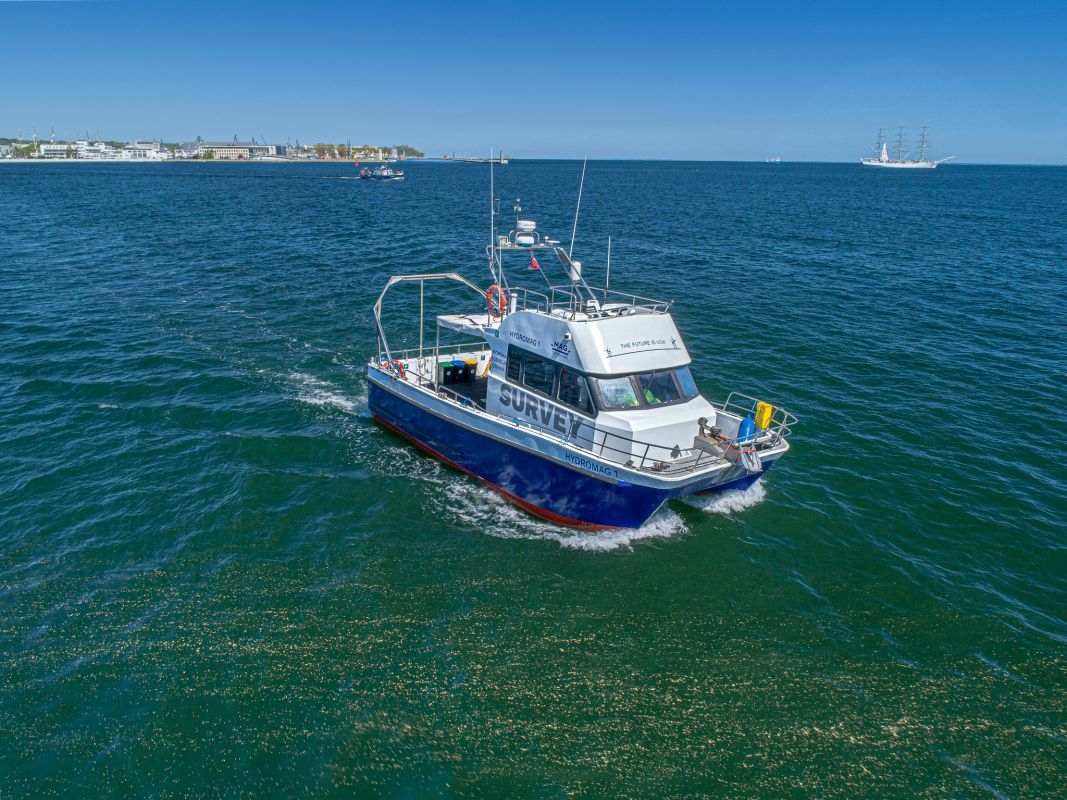 MAG Offshore presents the new Hydromag 1 vessel. What role will it play in the construction of offshore farms?
Date of publication: 06.06.2022
The owner of the catamaran is Morska Agencja Gdynia, and its operator is MAG Offshore. The unit worked, among others on the construction of the Baltic Pipe. What role do the new owners see for it in the construction of Polish offshore wind farms?

According to MAG Offshore, previously the vessel was called Hydrocat. She participated in the work of, inter alia, in the construction of the Baltic Pipe and research necessary to obtain environmental decisions for offshore wind farms in the Baltic Sea, incl. B&C Wind, Baltic Power, Bałtyk II, Bałtyk III, Baltica2 and Baltica3.

- We practically do not have an offshore fleet, there are several small Polish shipowners, which is why we are taking the first steps in its expansion, acquiring - so far - a fairly small vessel. It is forced by the emerging market of Polish offshore wind farms - says Paweł Weiner, president of MAG Offshore.

The unit is 10 meters long, it can operate in the coastal zone up to 20 nautical miles, with connections to offshore farms, geophysical and environmental surveys.

- We hope that Hydromag 1 will be involved in projects related to the deepening of the Port of Gdynia and the construction of new infrastructure in the Northern Port in Gdańsk. We also see its significant role in the research of the 1st and 2nd phase of Polish windmills at sea - explains President Weiner.


Hydromag 1 has a chance to prove itself in seabed research with the use of sonar or multibeam echosounder. - With the use of these devices it is possible to make maps of the seabed - he explains.


On board the new MAG Offshore unit, it will also be possible to carry out environmental research, such as bird and bat observations. It will be possible to support installation units in transporting smaller goods, as well as offshore workers.


The unit is equipped with a small gantry with a load capacity of up to 500 kilograms.


- Thanks to this frame at the stern, we can lower various measuring equipment into the water, tow the sonar - adds the president of MAG Offshore.
Most recent