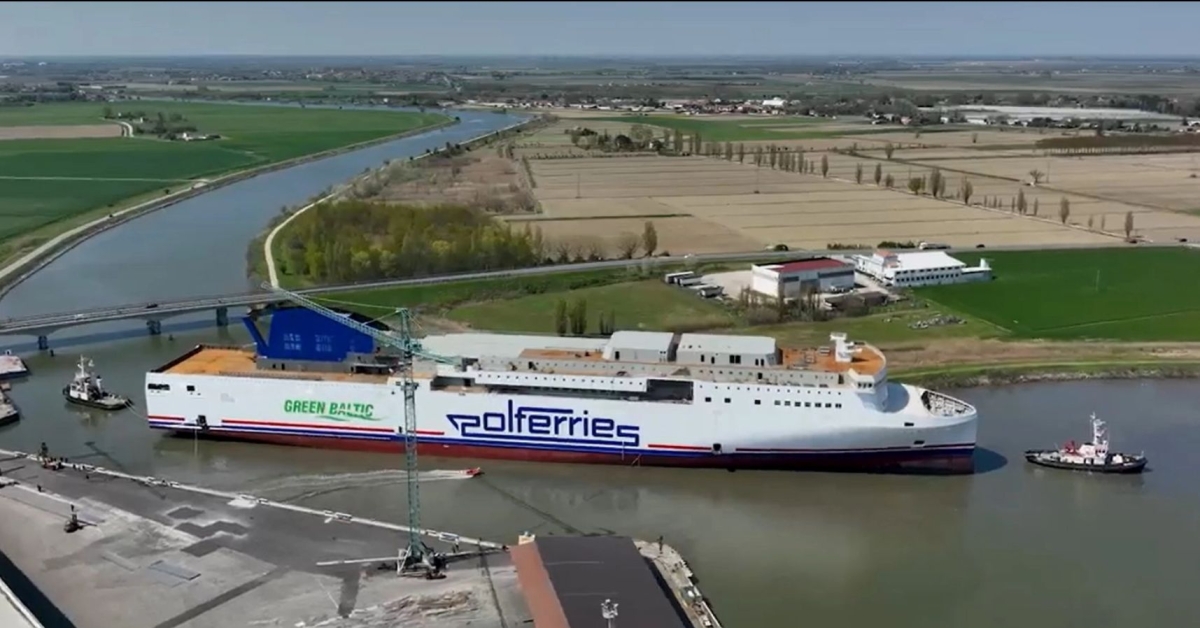 Date of publication: 19.04.2023
The hull of the new vessel for the Polish shipowner is fully ready.

The ferry was launched at the Italian CN Visentini shipyard and moored at the local quay, where it will be equipped. All works are proceeding according to schedule, there are no delays.

In the first half of April 2023, work on the ship's hull was completed. Ship is to complement the Polferries fleet next year. A few weeks ago, the shipowner shared a photo with its brand logo visible on the ship's side. Now on social media he showed a video showing the launching process.

The new ferry is 216 meters long, 28 meters wide and has a loading line nearly 3 kilometers long. It will accommodate over 900 passengers in cabins of several standards and numerous aircraft seats. The ferry will operate on the Świnoujście-Ystad line. The long loading line of the new vessel will affect the transport efficiency of Polferries and will help it compete effectively with other ferry operators.


Acquisition of the ferry is part of the implementation of the Polish-Swedish project entitled "Improvement of transport and reloading capacity and LNG bunkering. Maritime connection Świnoujście-Ystad", in which Polska Żegluga Bałtycka S.A. is also a participant.
The hull of new ferry that will join #Polferries fleet next year is already launched! See video below 🎥#SeaTravel pic.twitter.com/yA8Vix1hKz

— Polferries (@polferries) April 18, 2023
Most recent