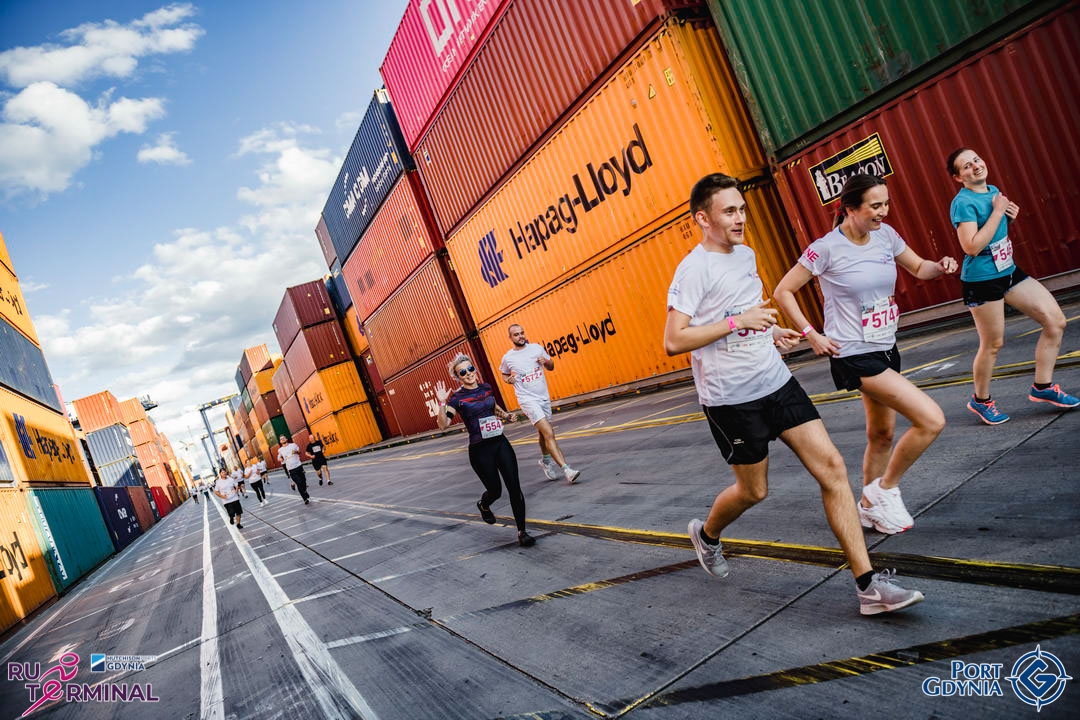 Date of publication: 01.04.2022
Running has become one of the most popular forms of physical activity. Its popularity is proven by numerous city street runs. With time, there have also been runs with special requirements, with off-road obstacles or with a route running through inaccessible areas.
Container cranes and storage yards filled with containers are permanently inscribed into the panorama of Gdynia and known to every inhabitant of the city. The container terminal never sleeps, it is always on the move, working 24 hours a day, 7 days a week. Due to the inaccessible nature of the place, not many people have been able to visit such a unique area, walk along the avenue between 5 layers of containers or walk under the legs of a container crane. We decided to change this and did so last year.
You had so much fun at the first edition of the run on 15 August 2021:
This year on Sunday 26 June 2022, Hutchison Ports Gdynia (GCT) and Ocean Network Express (ONE) are planning to once again host a running competition at the GCT terminal.
Two distances are planned to be run: the 1 nautical mile and the 5km.
All proceeds from the event will go to charity purpose. This year, support will be given to children in orphanages (including children who come to us from orphanages in Ukraine).
A charity auction of interesting items and services is planned before and after the event on the Facebook event page.
The event will be organised with the help of sponsors from the transport and maritime industry: Port of Gdynia Authority, Morska Agencja Gdynia, Speedway Freight Services, Loconi Intermodal, Uni-logistics, Pol-Agent, ECU Worldwide.
A podium, stage with music, refreshments and sponsors' booths (including a relaxation zone with deckchairs and photobooth) will be set up in front of the gate complex on Gołębia Street. Access to the terminal area will be limited to registered and identity carded runners only.
The preliminary route of the 5 km run is shown in the attached graphic.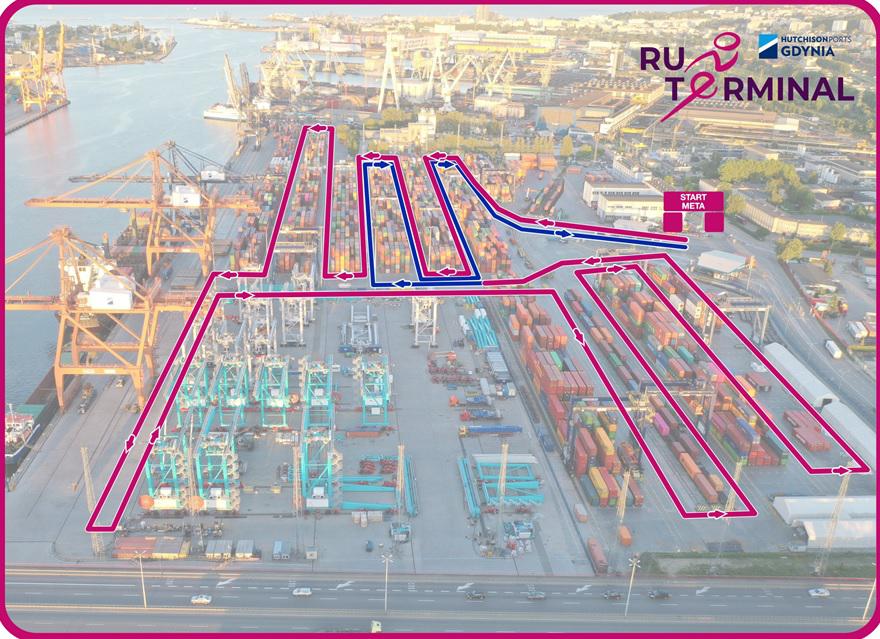 We encourage you to follow the event page on Facebook under the name: "ONE Terminal RUN Gdynia Hutchison Ports 2022", where you can find detailed information about the event and available race packages.
The commercial sale of the first pool of starting packages (right to start, medal, interesting set of practical gifts from sponsors) at the promotional price of PLN 49 will begin on Saturday 2 April at 20:00 on the website: https://elektronicznezapisy.pl/event/6573.html
Most recent