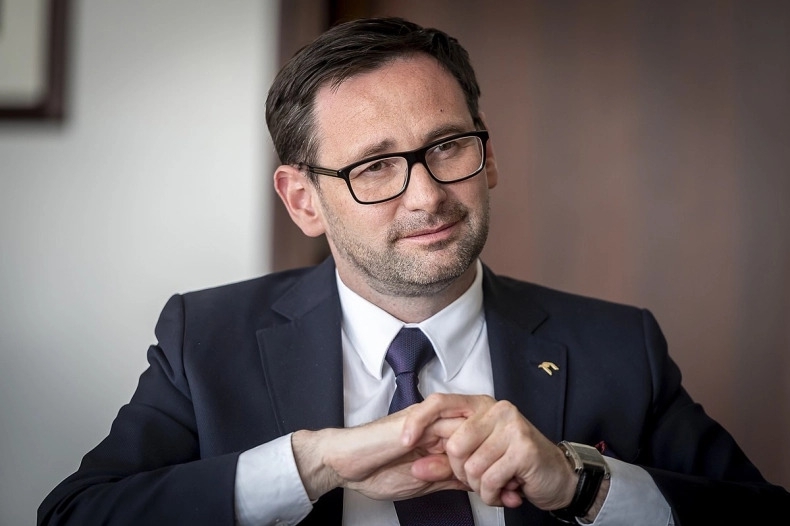 Date of publication: 25.01.2023
PKN Orlen will build oils, fuels and biowaste transhipment terminal worth 0.5 billion PLN. The investment is to strengthen safety of deliveries – informed the company on January 20th. A 1.4 billion PLN installation for high quality oil production is also going to be built in Gdańsk.
New terminal at Gdańsk Rafinery's wharf is to start operating in 2025. It is thought to enable tranship over a tonne of products annually, including base oils, marine fuels, and bio additives. Orlen Group emphasises that it is investing over a billion PLN for strengthening the safety of products delivery.
According to PKN Orlen, the scope of the terminal project is construction of transhipment wharf for ships over 130 metres long, with a draft depth of up to approx. 5.8 m and a width of up to 17.6 m, pipelines, steel flyovers, underground and supporting infrastructure connecting the terminal with Gdańsk Rafinery. The terminal will be built by consortium of NDI Group, Biproraf, BPBM "PROJMORS" and Scherzer GmbH.
The terminal will enable transhipment of components and biocomponents which are ingredients of biofuels.
The company announced that there is a simultaneous construction in Gdańsk undergoing – the new HOB (Hydrocracking Oil Block). The project is worth over 1.4 billion PLN. HOB installation in Gdańsk Rafinery will enable production of high quality oils. Its costruction started at the end of 2021.
"Thanks to the HOB installation, built from 2021, the economics of crude oil processing will improve. The introduction of the most modern group II base oils, which are a completely new category of products, to the Polish and foreign markets will result in a significant increase in the concern's competitiveness. The installation is expected to produce over 400,000 tons a year, and tens of thousands of tonnes of fuel intermediates", informed the company.
"We are spending totally 2 billion PLN on investments which will increase the profitability of crude oil processing as well as strengthen the safety of products delivery. Investing in our own infrastructure, we are increasing our independence from outside partners, at the same time generating significant savings in logistics area. What is important, we are using here a potential of local companies which will be involved in this project", said Daniel Obajtek, president of PKN Orlen.
Orlen indicated that the final transhipment capacities of the sea terminal located on Dead Vistula in upcoming years can reach 2 million tonnes of products annually. The investment will improve profitability and safety of biocomponents delivery used in oil production (biogasoline and biodiesel) and transport of products (base oils and marine fuels) produced in the rafinery.
The terminal – as the company underlined – will also relieve the railway siding operating on the premises of the plant, as that road currently transports products from the refinery and external transshipment products.
"We are carrying out the works in a critical point which is the Gdańsk Rafinery. It requires a very precise work planning and implementation according to the highest safety standards" said the president of NDI Group, Małgorzata Winiarek-Gajewska.
Both the HOB installation and the sea transhipment terminal construction was prepared by the specialists of Lotos Group.
"Thanks to a very good cooperation of both teams from merging companies the tasks were smoothly taken over and continued by PKN Orlen", sais the release.
Most recent