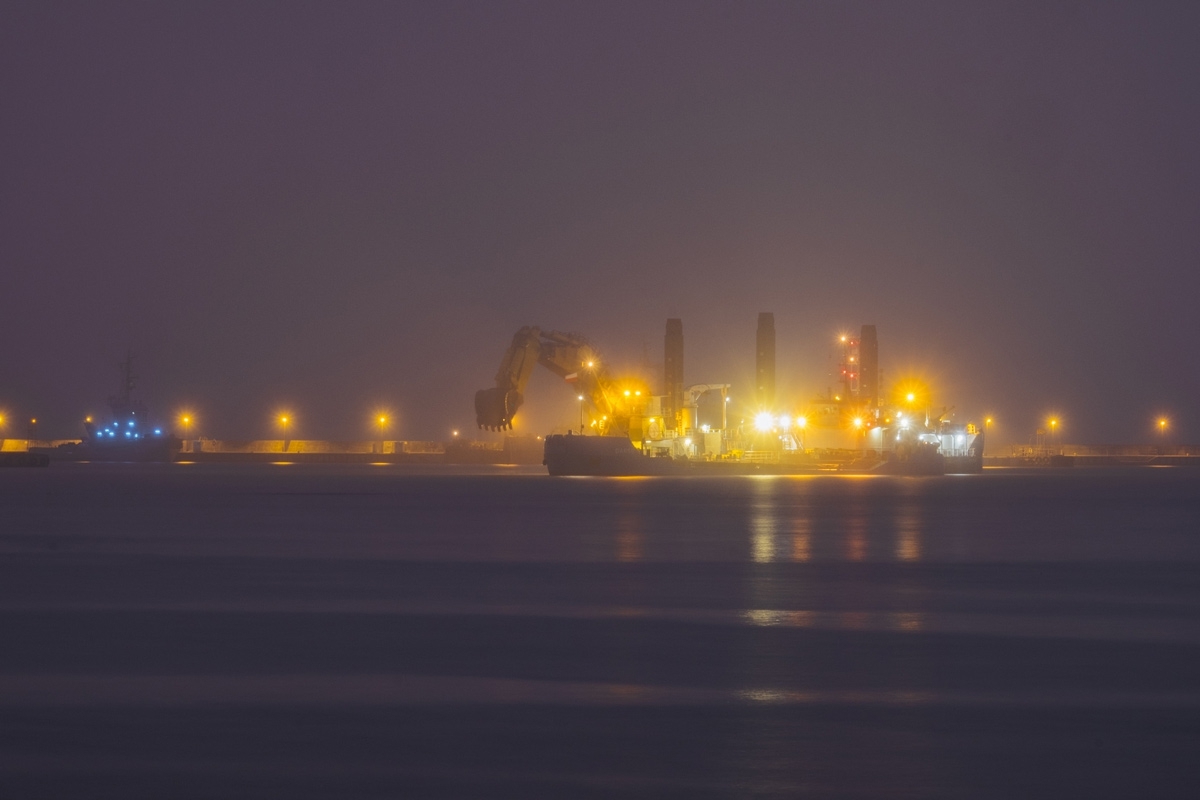 Date of publication: 09.11.2022
Wuprohyd has announced the start of the dredging of the inner basins at the Port of Gdynia. Once the investment is completed, the Port of Gdynia will be able to receive the largest vessels in the Baltic Sea. The work will take 16 months.
The port basin is being deepened from 13.5 to 16 meters. According to the port's development strategy, this is one of the elements that will allow the handling of ships with a draught of more than 15 meters and a length of up to 400 meters. It is also one of the most important elements of the "Dredging of the Approach Track and Inner Basins of the Port of Gdynia - Stages I and III and Reconstruction of Quays in the Port of Gdynia - Stages II and III", which has been implemented for years.
The works will cover most of the port basins. In addition to dredging works, demolition and backfilling works will be carried out, new bottom reinforcements will be built, underwater cable installations will be rebuilt, and the bottom will be adjusted.
Wuprohyd experts have developed a design for the dredging works in 3D technology based on the existing model of the bottom of the port basins, created on the basis of hydrographic measurements. The dredging work itself will consist of six phases: dredging of the Awanport, dredging of the Awanport and Port Channel in the section between Turntable No. 1 and Turntable No. 2, dredging of the Port Channel, dredging of Pool V, dredging of Pool IV and dredging of Pool III. A total of about 4 million cubic meters of dredged material - the equivalent of 1,600 full-size Olympic-sized swimming pools - is to be selected from the bottom and deposited in a marine flail.
The work designed by Wuprohyd is being carried out by Belgian company Jan De Nul, and the entire project is expected to be completed within 16 months.

Most recent