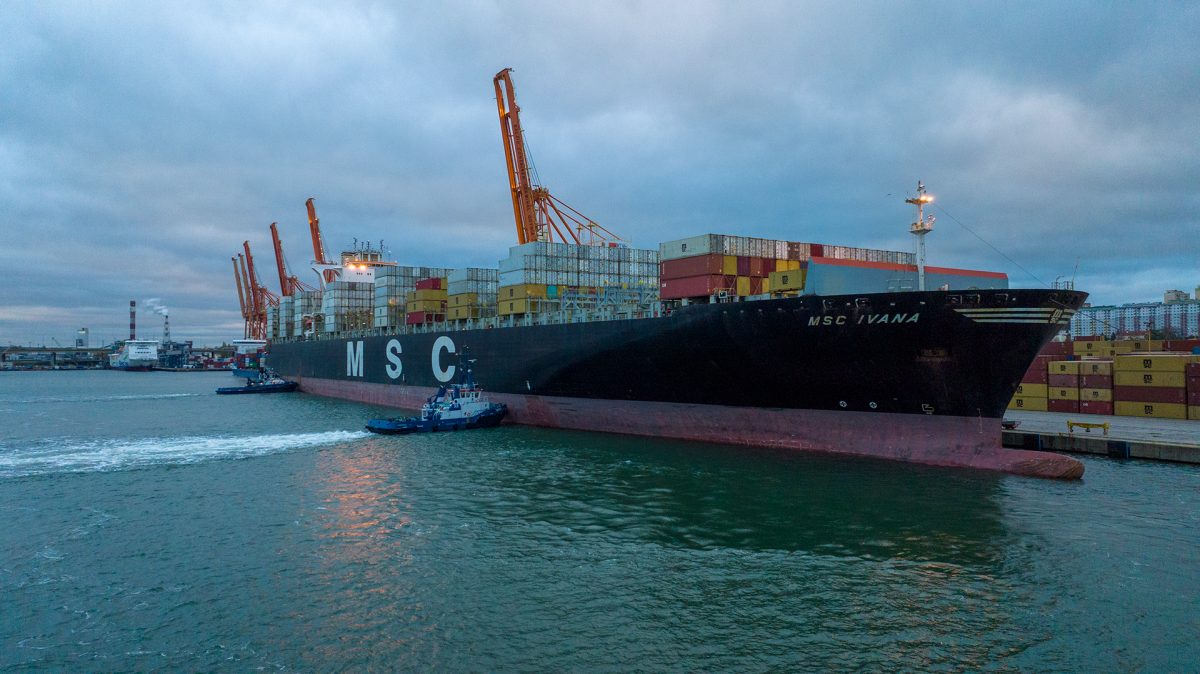 Date of publication: 17.11.2022
On Wednesday afternoon, the containership MSC Ivana, which is one of the largest vessels received in the history of the Port of Gdynia, called at the BCT Gdynia terminal. The floating colossus is as much as 363 meters long.
The MSC Ivana containership is the second largest ship ever to dock in Gdynia. The record still belongs to the MSC Gaia (366 meters in length), which was received in March this year.

The modernization of Gdynia's port to accommodate increasingly larger ships has been underway for several years. First, turning basin 02 was significantly enlarged, while the entrance to the port was widened by almost 40 meters thanks to the reconstruction of the North Pilot Spur. The entrance of larger vessels is therefore now much safer.
After the completion of another key investment for the port's development - the deepening of the inner basins - ships as long as 400 meters, up to 58 meters wide and with a draught of 14.5 meters, i.e. the largest container vessels that can enter the Baltic, will be able to call at Gdynia. It will contribute to an increase in transshipment at the Port of Gdynia, both in terms of containers, bulk cargo and general cargo.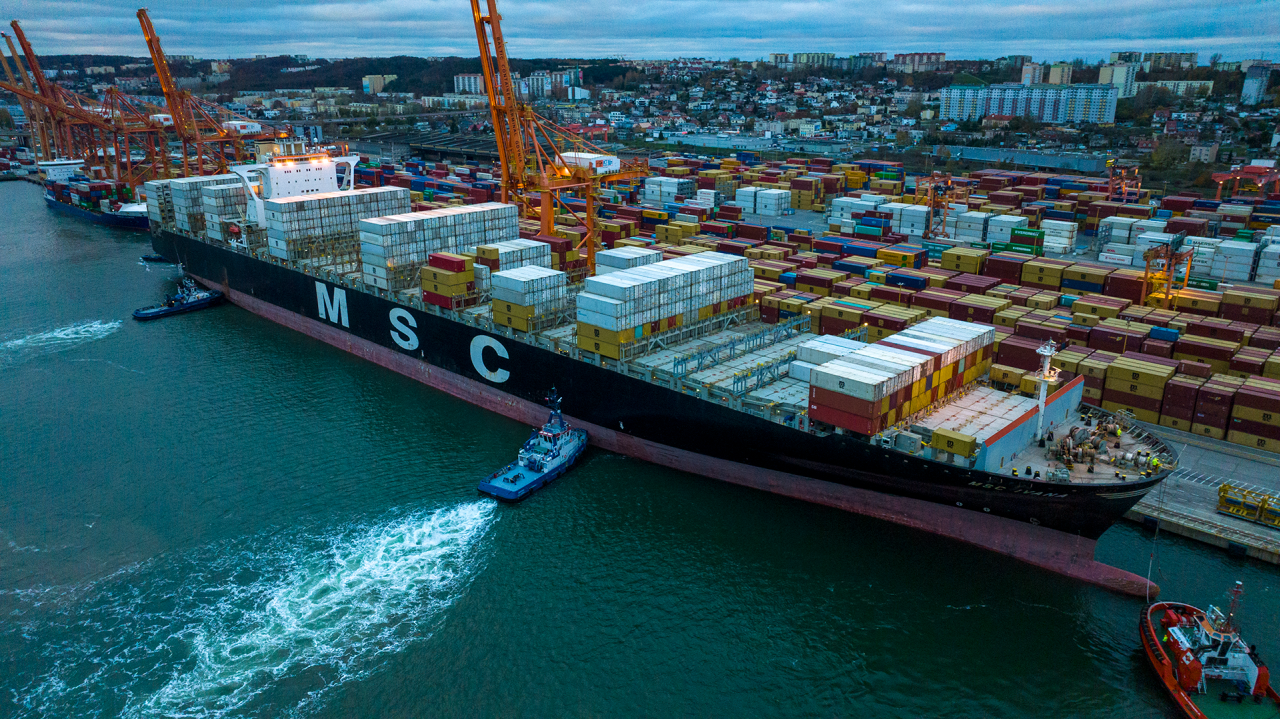 "The construction work involves dredging the port to 16 meters, i.e. removing two meters of bottom, constructing fortifications at sensitive quays, as well as relocating submarine cables in the Navy area and constructing a fortification over pipelines. The contractor took over the construction site in July this year. Currently, the fourth month of the project is underway. The main dredging works have already begun and in a year's time we should complete all the work," informs Tomasz Wawrzynski, head of the hydrotechnical structures department at the Gdynia Port Authority.
MSC Ivana is a container ship built in 2008, 363 meters long and 46 meters wide. Its gross tonnage is 131,771 tons. She sails under the flag of Panama.
Most recent