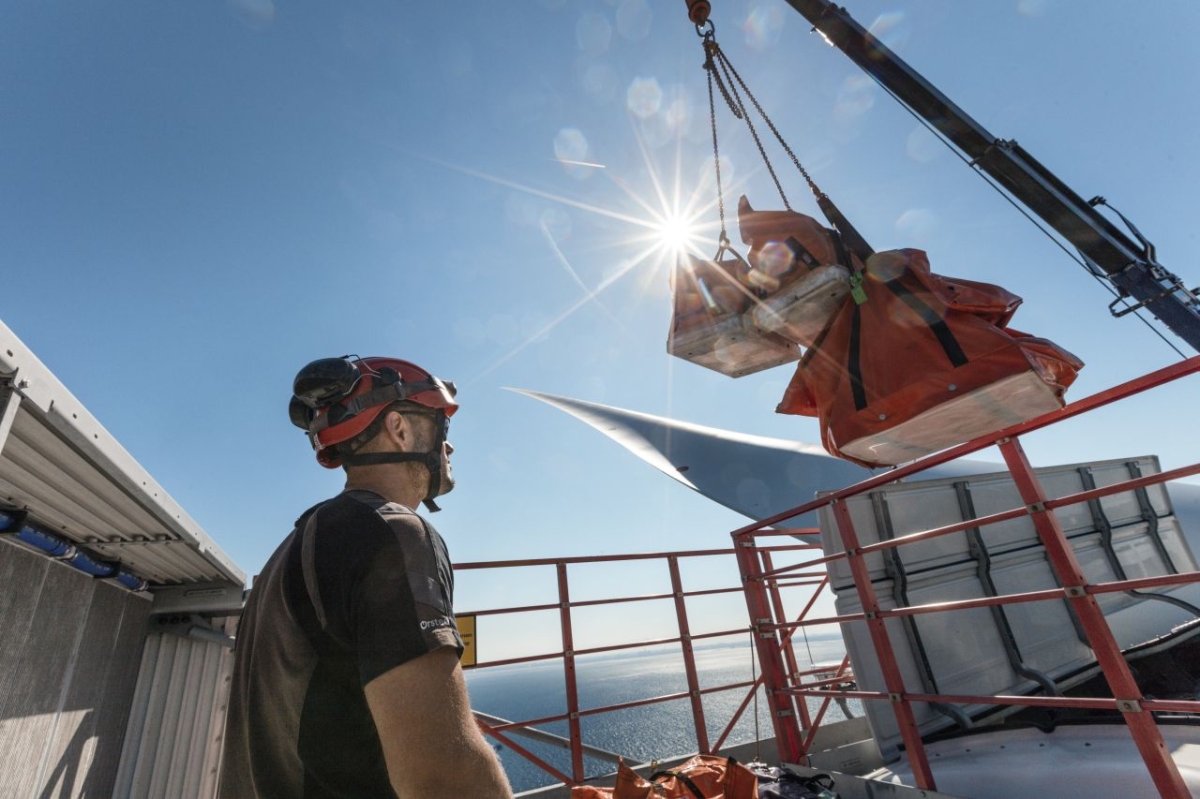 Date of publication: 18.03.2022
Ørsted in Warsaw creates an engineering competence center for offshore wind farms.
The specialists employed in the Warsaw center (EPCO stands for Engineering, Procurement, Construction and Operations) are to work on Polish offshore wind farm projects and support the group's operations in other markets. Ørsted has started the recruitment process and in the next few months will employ over 50 specialists in engineering and procurement.


- Poland is one of the key markets for Ørsted, where we are investing intensively as a partner in the largest offshore wind farm in the Baltic Sea. We want to further support Poland's low-carbon transformation and be present at further projects in Poland. Therefore, in addition to the IT and financial hub already operating in Warsaw, we are creating another competence center with engineering specialists to serve the Polish market and support Ørsted's portfolio of the world's largest offshore wind farms in operation - says Søren Westergaard Jensen, acting managing director of offshore area at Ørsted Poland. - The creation of the engineering center in Warsaw makes Poland an even stronger part of Ørsted's strategic plans. It is also one of the practical realization of the commitments undertaken in the framework of the Polish Offshore Sector Deal - adds Søren Westergaard Jensen.

Strengthening the area of offshore wind energy in terms of personnel and competences is a result of Ørsted's far-reaching plans in Poland. Together with the Polish Energy Group (PGE), the company is constructing Baltica Offshore Wind Farm with a capacity of up to 2.5 GW as part of the first phase of market development. In March 2022, Ørsted also formed a partnership with ZE PAK to apply for location permits in the Polish Baltic area as part of the second phase of market development together with Poland's largest private power generator.
At present, Ørsted employs over 300 people in its Warsaw office in the fields of IT and finance, market development as well as specialists servicing offshore wind farm projects, e.g. engineers in EPCO and SCADA department (Supervisory Control And Data Acquisition - an IT system enabling real-time data collection for energy production assessment).
- Over the 10 years we have been operating in Poland, we have built a large and thriving organisation providing IT and financial services to the entire group. We attract diverse talent based on well-educated professionals from Poland. This strategy has proved to be successful and the business potential of the developing offshore wind energy sector has made Poland the market where further common functions will be developed for the whole Ørsted group - adds Peter Thomassen, Director of IT and Ørsted Poland.
- The adopted strategy of globalizing our operations within the whole group has caused us to enter the period of intensive recruitment. We want as many well-educated Polish engineers and specialists in other fields to find employment and gain experience with the leader of the global offshore wind energy market. We are currently recruiting for over 140 vacancies in the areas of engineering, IT and finance. According to our plans, each month of this year even 20 people may join the staff of Ørsted - estimates Marzena Sękul, HR Department Manager at Ørsted Poland.
Most recent