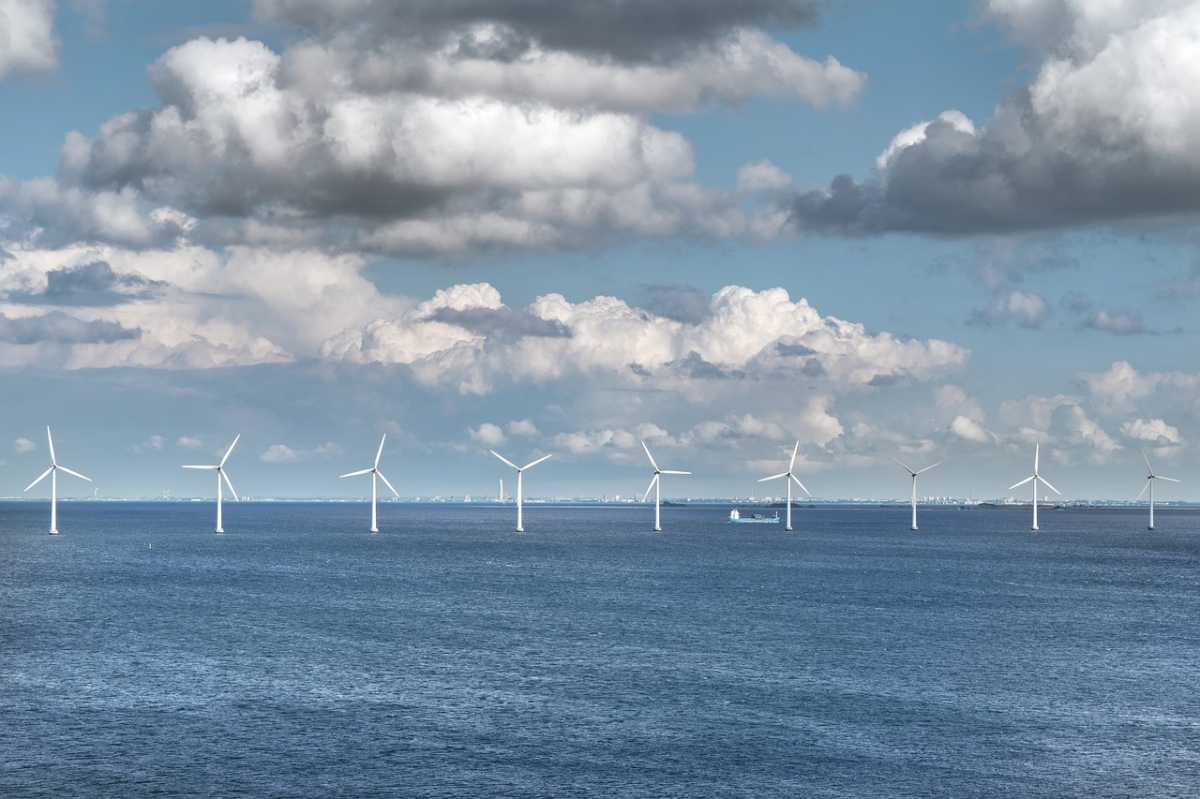 Date of publication: 08.03.2022
ZE PAK and Ørsted declare fast implementation of their joint project, which will help reduce Poland's dependence on energy resources imports.
The investment will be accompanied by measures supporting the economic and social security of Eastern Wielkopolska region, where ZE PAK operates. ZE PAK and Orsted have concluded that joining forces is a better solution than separately bidding for locations in the Baltic Sea. ZE PAK is moving away from coal and needs to replace dirty coal capacity with clean energy by 2030, while Ørsted has developed the world's largest portfolio of 28 offshore wind farms with about 7.6 GW of capacity.

ZE PAK, one of the leaders of the energy transition in Poland, and Ørsted, a global leader in offshore wind energy, are ready to build offshore wind farms quickly and efficiently. Cooperation is the best way to bring cheap and clean wind energy to Polish homes and businesses. The partners have signed an agreement and together they will apply for location permits for wind farms in the Polish part of the Baltic Sea. If they are successful, Ørsted and PAK will create a regional Fair Transition Fund for Eastern Wielkopolska with a budget of about 50 million PLN (10 million Euros), while guaranteeing social security in a region particularly vulnerable to the economic and social effects of coal phasing out.


An ideal mix to support Poland's transition and energy independence


ZE PAK's knowledge of the Polish energy market and its position within it, as well as Orsted's practical knowledge and world-leading experience in offshore energy, are the best combination when it comes to the construction of offshore wind projects.


- ZE PAK is one of the key energy companies in Poland, providing stable energy sources and supplies. We are the largest private energy producer with a very ambitious plan to transform towards green energy and green hydrogen. Investment in offshore wind farms is an important part of ZE PAK's energy transformation. We are pleased that Orsted, the company that has built the most offshore wind farms in the world, is our partner. The joining of forces between ZE PAK and Orsted guarantees the construction of offshore wind farms in the Baltic Sea in a short period of time and thus the fast delivery of cheap and green energy to the Polish people, which is especially important in these times - said Zygmunt Solorz, the main shareholder and Chairman of the Supervisory Board of ZE PAK.

ZE PAK employs 3,500 people and is the largest employer in Eastern Wielkopolska, a region particularly vulnerable to the effects of the low-carbon transition. In 2021, as part of its energy transition, ZE PAK started production from the largest solar farm in Poland in the Wielkopolska region built on a reclaimed area of a former lignite open pit. It has also invested in initiatives to build a comprehensive green hydrogen value chain that can help decarbonize other sectors of the Polish economy.

- Developing green energy sources, including offshore wind farms in the Baltic Sea, can combat climate change while strengthening the energy security of Europe and Poland. With every gigawatt of offshore wind, dependence on fossil fuel imports is reduced. In offshore wind, where 1-2 GW projects are already becoming the norm, we specialize in timely and cost-optimized implementation for the benefit of energy consumers. I am convinced that thanks to the local know-how of ZE PAK and global experience of Ørsted the consortium will manage to deliver clean and cheap energy from offshore wind power to Polish homes and companies on time and within budget - said Rasmus Errboe, senior vice president and head of Continental Europe at Ørsted.

Ørsted is the world's largest and most experienced producer of offshore wind energy. The company has been developing and scaling this technology for more than 30 years, implementing innovative solutions and contributing significantly to cost reductions to today's competitive levels. Ørsted is a public utility company controlled by the Danish government. The company has built 28 offshore wind farms with a total capacity of 7.6 GW from the US, Europe to Asia Pacific. The strategic goal is to have a portfolio of operational offshore wind farms with a total capacity of 15 GW by 2025 and 30 GW by 2030. This will be achieved through renewable energy investments worth DKK 350 billion, of which about 80% will be allocated to investment in offshore wind and green hydrogen.
Fair transformation of post-coal regions - Fund for Eastern Wielkopolska


Joint investments in the construction of offshore wind farms in the Polish part of the Baltic Sea will be accompanied by a number of socio-economic initiatives. One of them will be a regional Fund for Fair Transformation of Eastern Wielkopolska established by ZE PAK and Ørsted. If the consortium receives location permits, the companies will earmark nearly PLN 50 million (EUR 10 million) for creating new jobs in a region particularly vulnerable to the economic and social consequences of the phasing out of coal, as well as for educational initiatives and the development of innovative green economy branches.

- Our joint project is the best way to quickly and efficiently build offshore wind farms. Once we obtain a license to locate the farms, we will produce and deliver cheap and clean energy to the people of Poland, and we will create a fair transition fund for Eastern Wielkopolska. The Konin region itself and the local communities will also benefit from our farms thanks to the tax revenues - noted Piotr Woźny, President of ZE PAK.

The regional fund's budget will be released in annual tranches, with the first tranche to be started as soon as the co-location permit has been granted.


- We want to immediately start supporting educational activities and job creation in the sustainable green economy sector. Together with ZE PAK we want to show that there is an alternative for Wielkopolska and its inhabitants employed today in one of the biggest lignite mining and power generation complexes in Poland, which supports energy security of the region and the whole country and in the future may transform into a thriving center of green innovations - adds Bartosz Fedurek, Director at Ørsted Polska responsible for the co-operation with ZE PAK.


The joint investment of ZE PAK and Orsted also means new jobs and the involvement of many Polish companies in the project.

The establishment of the consortium with a 50% share of each company officially begins the way for ZE PAK and Ørsted to obtain location permits for the construction of wind farms within the second phase of market development, where the Polish government is to allocate 11 sites with a total estimated capacity of about 11 GW. Success in this administrative proceeding will pave the way for the companies' planned auctions for Contract for Difference (CfD) support in 2025 and 2027.
Most recent