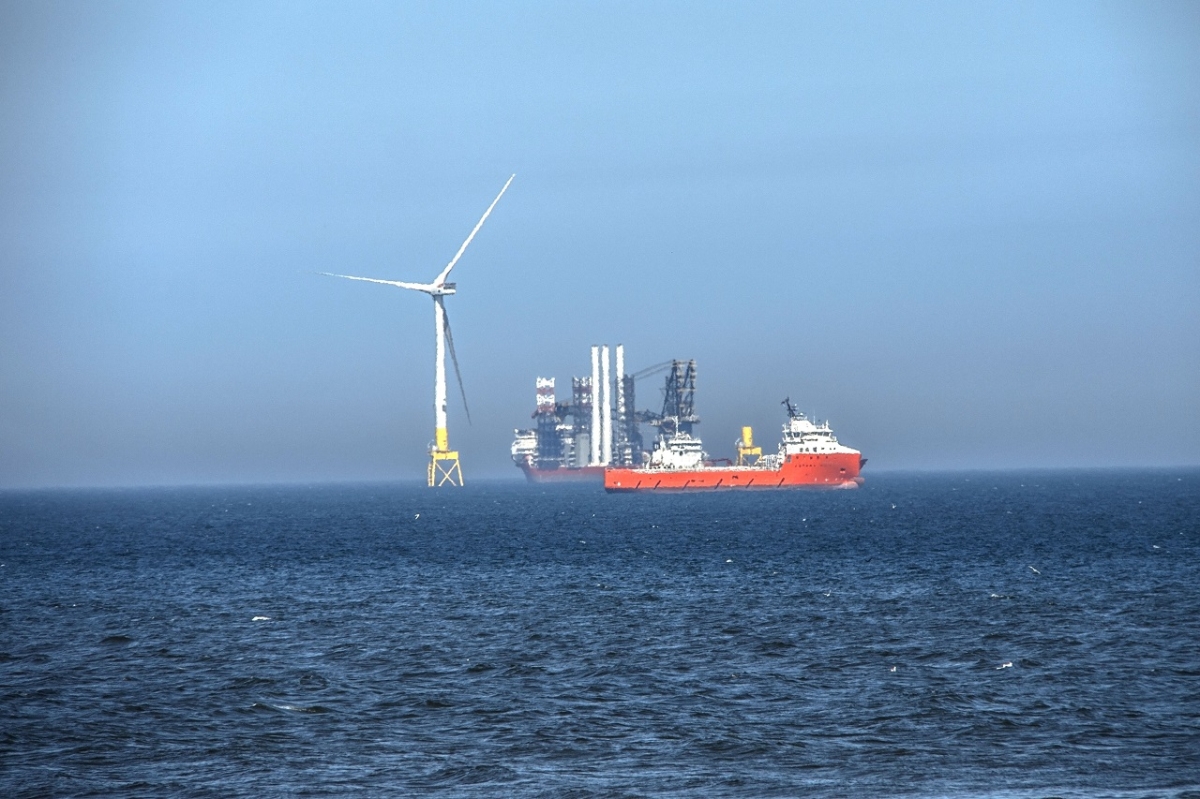 Date of publication: 24.03.2022
As the second largest company in the global offshore industry, RWE wants to strengthen its presence and more strongly support the process of green energy transformation in Poland. RWE's experience and know-how in construction and operation of wind farms guarantees a significant approach to the climate and energy targets set for Poland by 2040. Quick and efficient start-up of energy generation from offshore wind farms is the key to real diversification of Polish power sources.

Poland continues its programme for the development of offshore wind energy, releasing in a competitive proceeding further areas for investment in the Baltic Sea. In recent days RWE Renewables has submitted three applications for new location permits for offshore wind farms.

- We are actively involved in the Polish offshore wind market from an early stage. We are intensively developing the F.E.W. Baltic II project, which gives us a comprehensive recognition of the needs and conditions of this exceptionally important sector for the domestic economy. This allows us to make even better use of our experience and resources in the area of offshore wind energy, supporting its further development in Poland - says Grzegorz Chodkowski from RWE, responsible for development of the offshore wind sector in Poland.

If the permit granting process is successful for RWE, it will mean efficient and timely launch of further green energy generation sources in Poland, based on the most modern and proven technological solutions.

- We have a lot of experience in this field, we currently operate offshore wind farms with a total power of 2.4 GW, owned by RWE, in such countries as the UK, Germany, Belgium, Denmark and Sweden. Poland is a strategic market for us in terms of development, hence our full determination to support the domestic market for green energy generation on the way to achieving ambitious climate targets - adds Grzegorz Chodkowski.

Efficient implementation of the new projects will significantly bring our country closer to achieving the diversification of energy sources which is so necessary today, as well as to achieving the goal of increasing the share of RES in the final consumption of energy, as set out in the Polish Energy Policy. Gaining the opportunity to start work on further offshore wind farm projects, in addition to the currently prepared F.E.W. Baltic II project, would be for RWE an excellent opportunity to further share the investment potential and 20 years of experience in development, construction and operation of similar projects in Europe.

RWE is currently developing offshore wind projects with a total capacity of 8 GW worldwide. It operates offshore wind farms across Europe, including at the Danish (Rødsand 2: 207 MW, RWE 20% share), Swedish (Kårehamn: 48 MW) and German Baltic Sea coasts (Arkona: 385 MW, RWE 50% share). In Poland, the company is at an advanced stage of preparation for the construction of 350 MW F.E.W. Baltic II, on which teams are working in Gdynia, Slupsk and Warsaw.

In Poland RWE operates onshore wind farms with a total installed capacity of 410 MW. Further projects are in preparation or under construction. In 2022. RWE plans, among others, to start up the Rozdrażew onshore wind farm (16.8 MW) and to build two more onshore facilities. In addition, RWE is diversifying its Polish RES portfolio by investing in photovoltaic farm projects. In 2022 and 2023, RWE plans to build more than 80 MW of new PV projects.

Photo: Depositphotos

Most recent