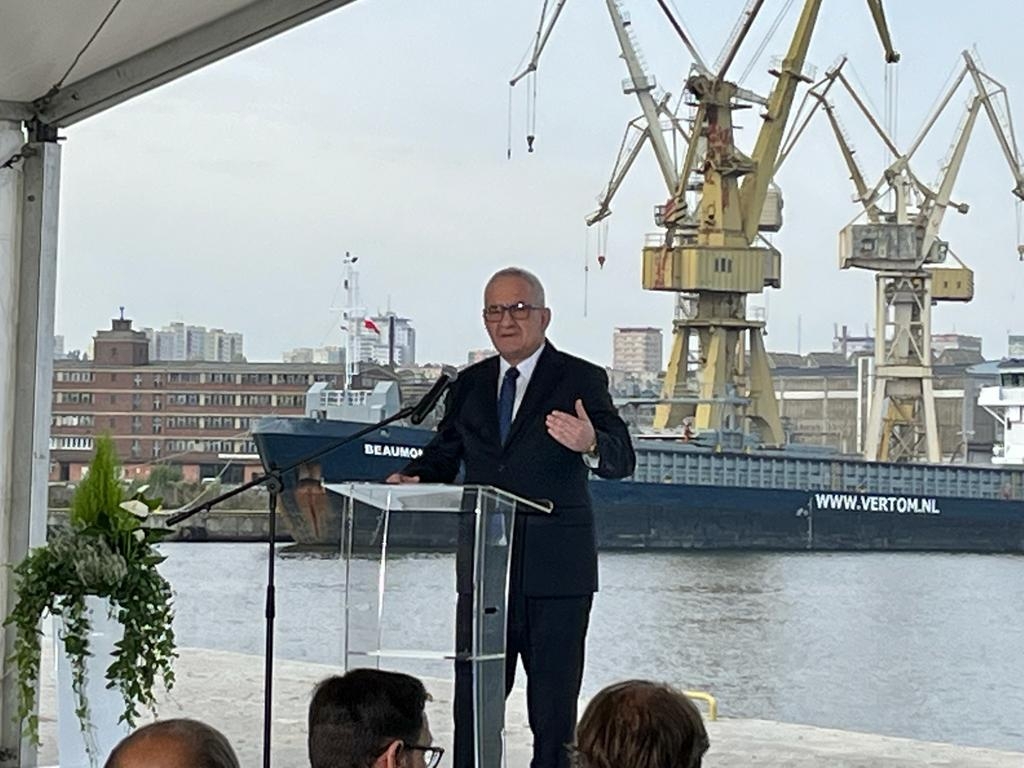 Date of publication: 14.10.2022
At the beginning of 2025, the port of Świnoujście will have the first installation terminal for offshore wind farms on the Polish coast. The contract for the lease of the port area was signed on October 13, less than a year after the Szczecin and Świnoujście Seaports Authority acquired the land in the Świnoujście port.

- When we acquired new land in Świnoujście for port operations in December last year, we knew immediately that it would be an ideal place for the location of an installation port there - says Krzysztof Urbaś, President of the Szczecin and Świnoujście Seaports Management Board (ZMPSiŚ).
. - Almost immediately, we started works aimed at conducting a tender procedure for the lease of these areas. We have prepared very solidly in terms of documentation. As a result, we managed to complete the entire procedure in just 9 months - adds president Urbaś.

Świnoujście is ideally suited to the location of the installation terminal there. This one will be built on 20 hectares. It will have an infrastructure capable of handling large vessels transporting key wind farm components, such as turbines, their towers and foundations. Specialist units dealing with the implementation of advanced construction works related to offshore wind farms will also leave the port.

ZMPSiŚ SA will build quays with a length of approximately 485 m, permissible depth of 14.5 m and technical depth of 12.5 m. They will be extended by 25 m into the water, with a load capacity of 50 kN / m2, with 10 stands for the initial assembly of towers with a load capacity of 500 kN / m2. A new approach track, 12.5 m deep and 140 m wide, will lead to the quays. On land, storage yards will be built, which will allow the operation of up to 80 wind turbines annually with a capacity of 15MW each.

The investment in the terminal for servicing offshore wind farms will be a significant impulse for the development of the region and the national economy, ensuring Poland's energy independence. This will show the enormous potential of the ports managed by ZMPSiŚ SA. - We are pleased that the renewable energy industry has noticed this potential - sums up Krzysztof Urbaś.
Most recent