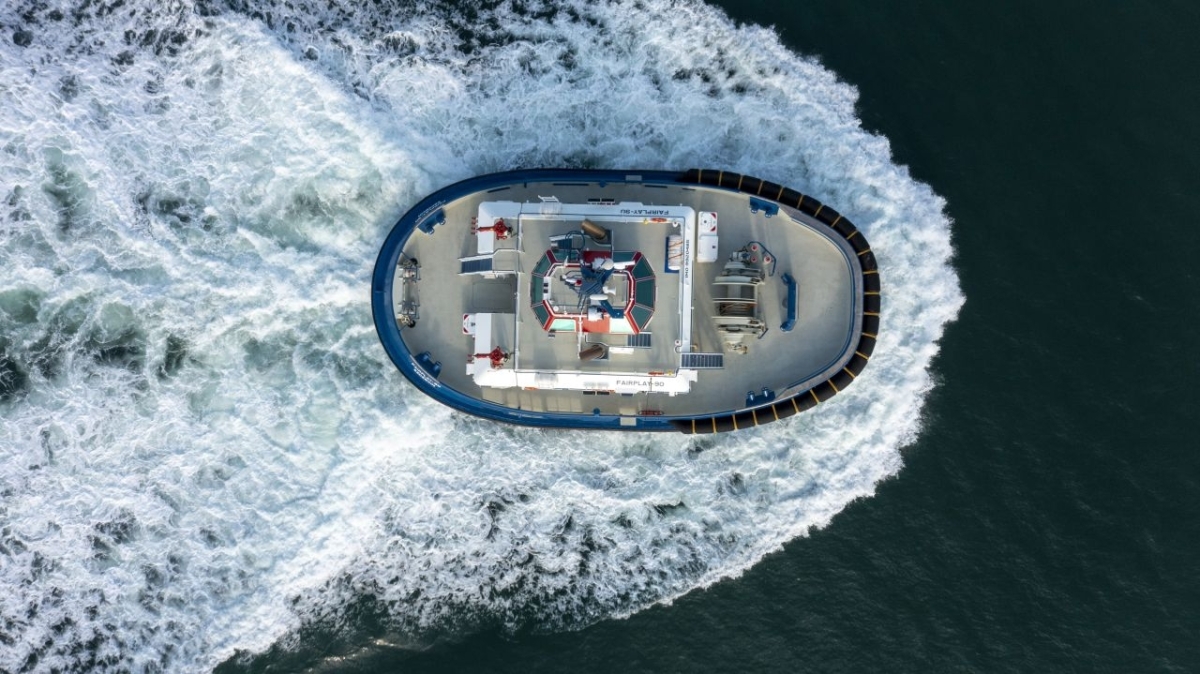 Date of publication: 19.01.2023
Two vessels RSD Tug 2513 type built by Damen Song Cam Shipyard are shortly going to be loaded in Vietnam. The units are ordered by Fairplay Towage Polska. Their home port will be Szczecin.
The tugs were successfully tested at the end of December 2022. – The vessels fulfill all construction requirements. They achieved the required minimum of 80 tonnes capacity – says Arkadiusz Ryż, Operations Manager at Fairplay Towage Polska. – We are very glad of the quality of the order carried out by Damen shipyard in Vietnam – he adds.


The vessels meet the highest towing standards. The have an excellent maneuverability and high capacity at small dimensions. Double underhull fin (Damen Twin Fin Skeg) ensure stability.
– It needs to be saisd that the tugs are impressive. Our captains had the opportunity to test them and they are amazed – reveals Arkadiusz Ryż.
The tugs are going to be transported by the HLV Lone vessel, owned by Jumbo-SAL-Alliance JV. The deadline of the reload is estimated between 20th and 25th February.
– Lone will be sailing across Suez Canal for 45-55 days. The tugs will be reloaded in Rotterdam in mid-April. There, Damen will carry out the last facilitating works before handling the units – says Arkadiusz Ryż.
The tugs will be registered under Polish flague. Their home port will be Szczecin.
Fairplay Towage Group is one of the leading tug operators in Europe. The company owns it bases in Hamburg (headquarters), Rotterdam, Antwerps, Bremerhaven, Wilhelmshaven, Brake, Bremen, Rostock, Szczecin, Świnoujście and Gdynia, overally servicing 29 ports. With over a century of experience, the company is one of the oldest ones in the industry in Europe and the world. Next to port towing services, Fairplay also offers maritime towing, offshore services and ship rescue. In Polish ports, the company has a large fleet of port tugboats with various types of drives and inland waterway pushers, adapted to both local market requirements and the navigation safety regulations.

Most recent