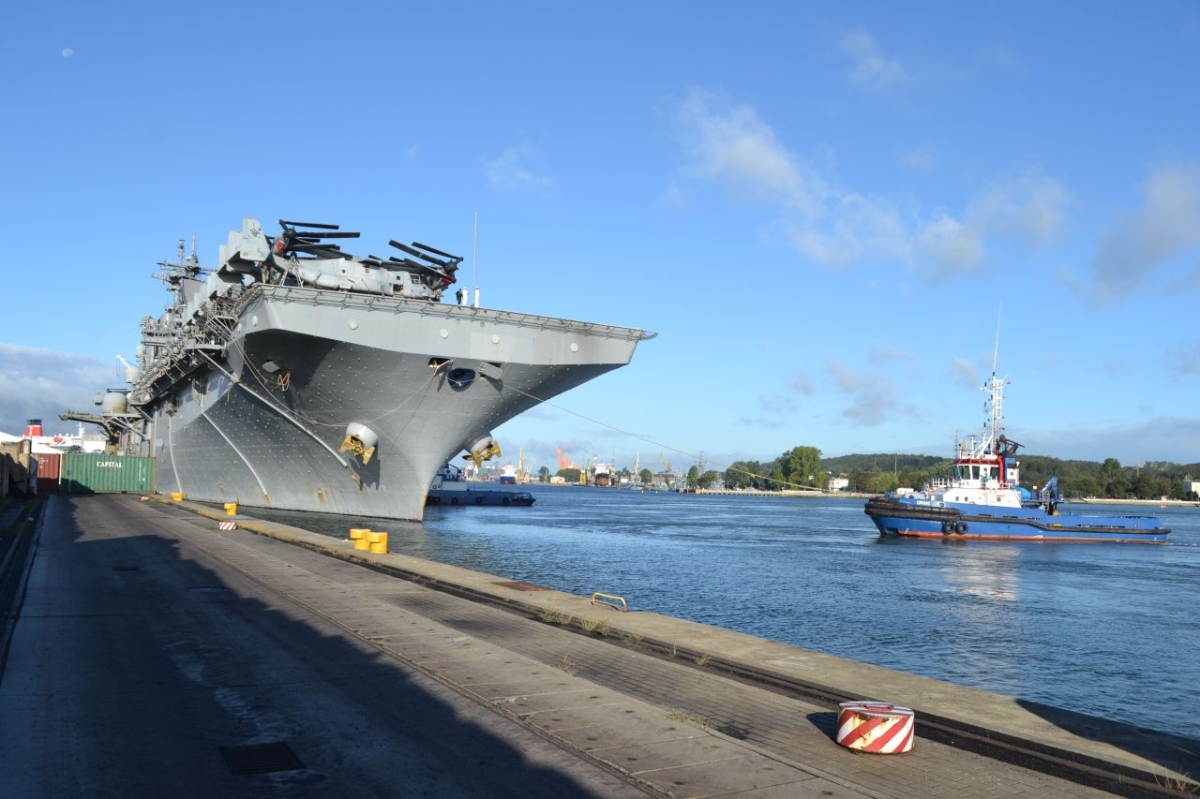 Date of publication: 14.09.2022
Around 7.00 a.m. on Wednesday, September 14, the American landing craft USS Kearsarge sailed past the heads of the Port of Gdynia to moor at the French Quay. The ship will be in Gdynia until Monday, September 19.
The USS Kearsarge (LHD-3) is a 257-meter-long ship of the US Navy. On its decks there are, among others vertical take-off planes and helicopters, as well as tons of other military vehicles and machines. There are also about 2,000 people on the vessel, in addition to the crew. Vehicles on board will be unloaded onto the quay.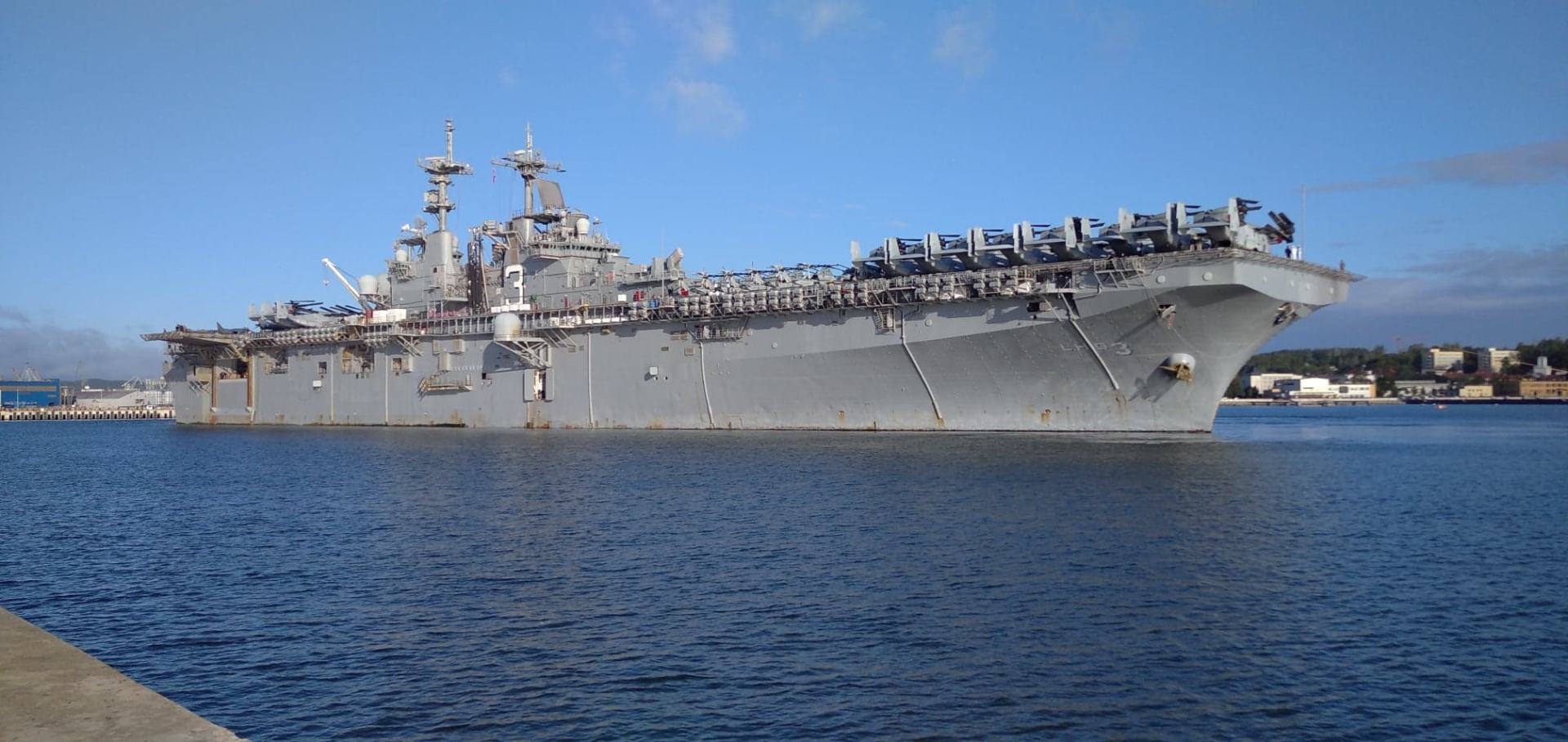 - The vehicles transported by him will be washed before taking them out of the country, plus the crew and marine corps will take a rest. USS Kearsarge leaves Poland on September 19 - said Michał Czernów, General Manager for Poland at Schultz Shipping, which organizes all the logistics related to the ship's stay at the Port of Gdynia.

In order for USS Kearsarge to arrive at the quay in the Port of Gdynia and for all tasks related to logistics, vehicle maintenance and ship supply to be performed, Schultz Shipping and Port of Gdynia had to prepare properly. As part of the so-called force protection the entire wharf was surrounded by containers, a tent for the crew was set up, and coaches were also arranged.

- It's a very complex task, a lot of work. About 2,000 people arrive on a ship such as the USS Kearsarge. You have to prepare everything from communication in the form of buses to securing the entire berth of the ship.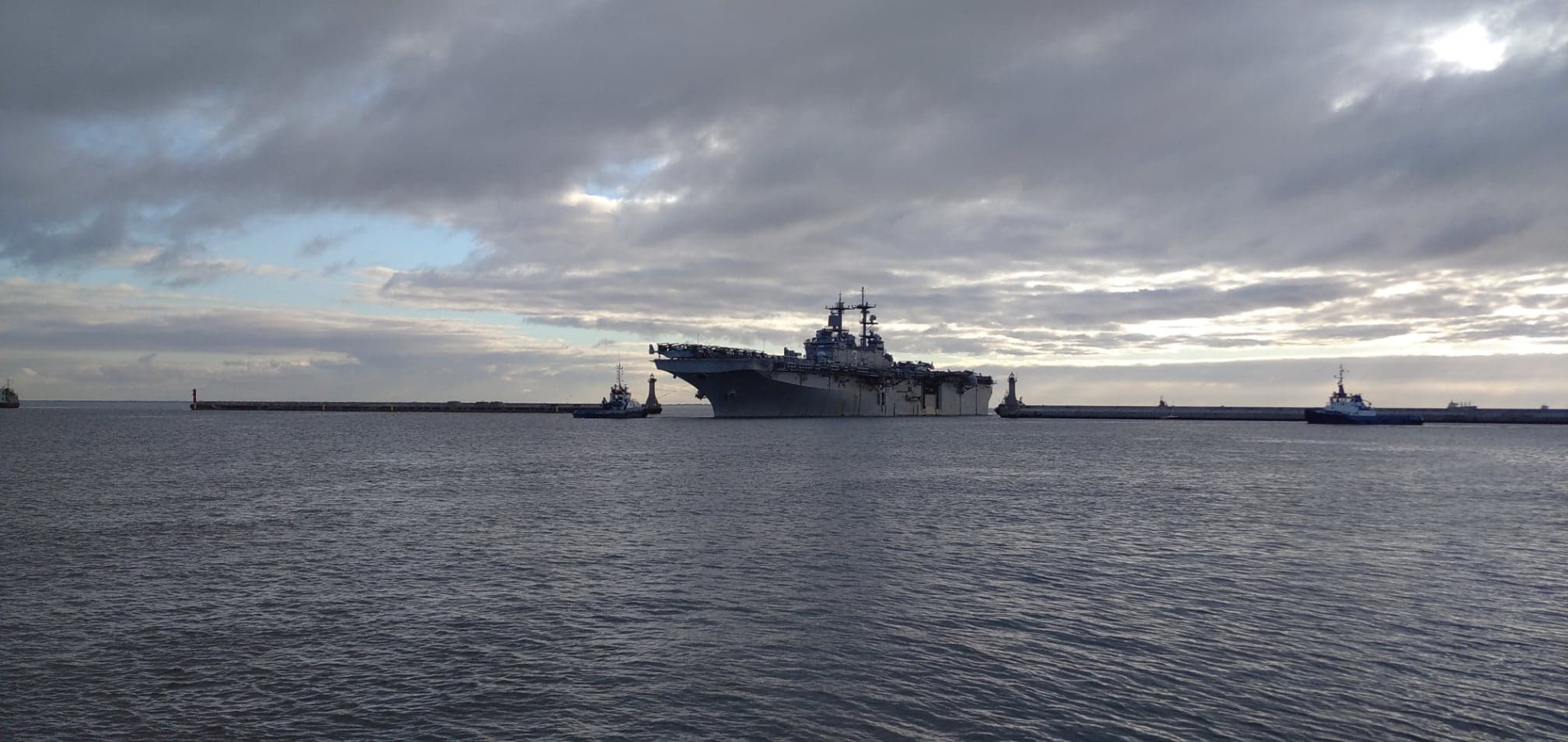 No unauthorized person may enter the vicinity of USS Kearsarge, the wharf is surrounded by containers and barriers. The ship, however, can be admired from a distance – it moored at the French Quay, i.e. in a place where cruise ships often moor. The quay is right next to the Emigration Museum and the vessel stationed next to it can be admired from the public terrace of the museum.

The very entrance of USS Kearsarge to the Port of Gdynia was worth seeing. The ship was accompanied by two tugs which helped it turn and then pushed it to the quay. Representatives of the Polish Navy also appeared during the operation - ORP Ślązak, among others, passed by.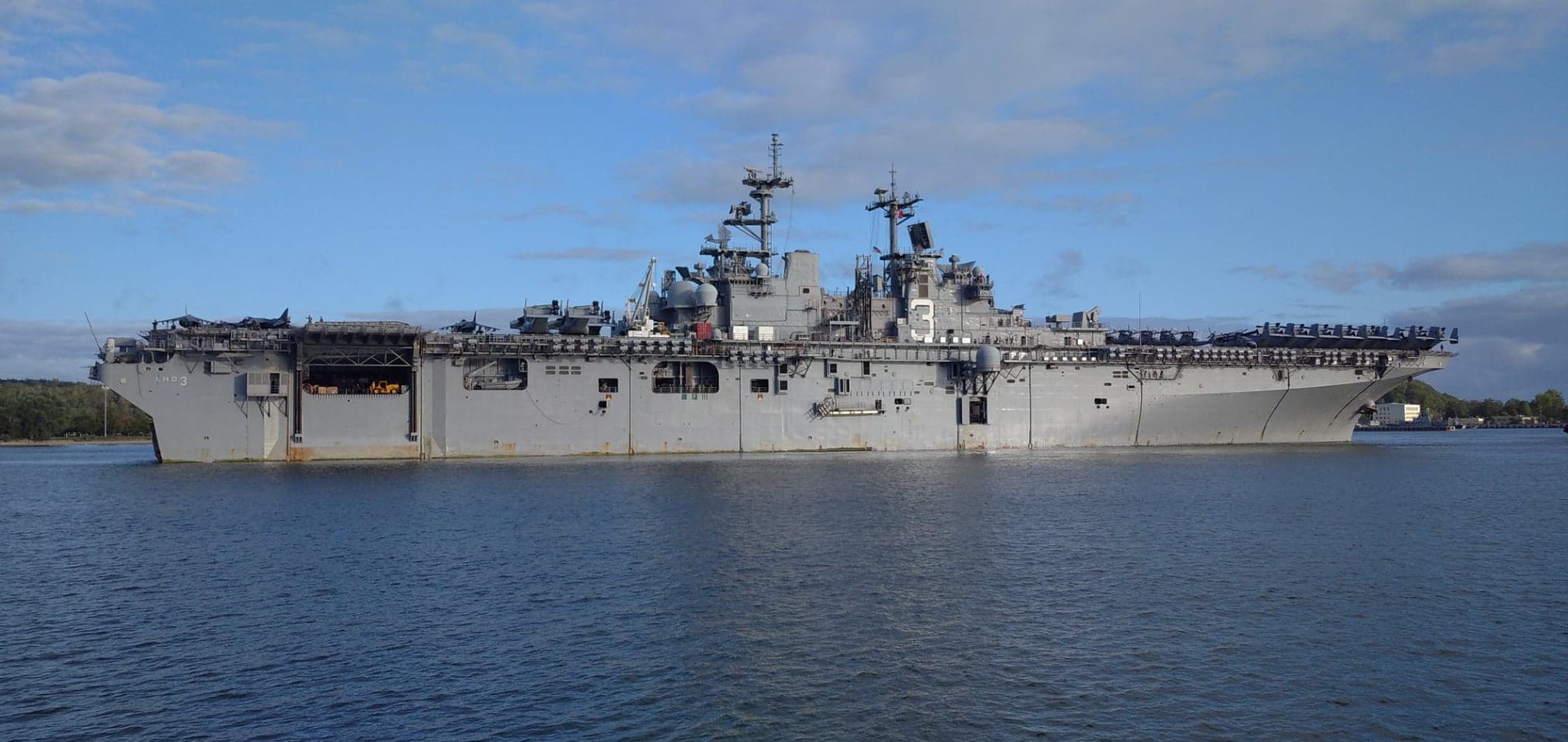 USS Kearsarge is a Wasp-class landing ship. She is the flagship of the 22nd US Marine Expeditionary Force. It measures exactly 257 meters in length and 60 meters in width, and has a speed of up to 22 knots, which is a great result considering the dimensions of the ship.

At the same time, another American landing craft, USS Gunston Hall, is moored at the quay of the Duty Free Zone in Gdańsk.
Most recent