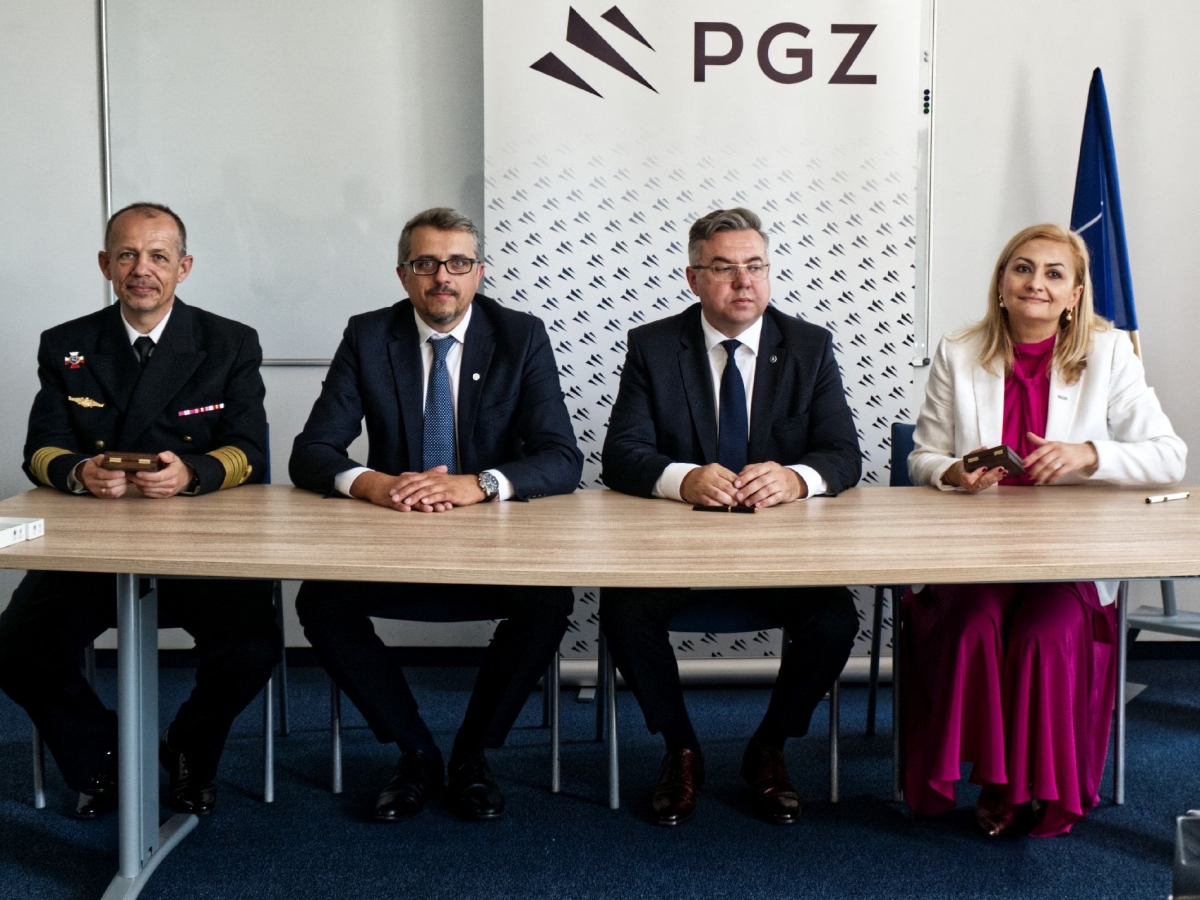 Date of publication: 01.07.2022
A consortium of Polska Grupa Zbrojeniowa S.A., PGZ Naval Shipyard and Nauta Shiprepair Yard will carry out main and docking repairs of three minesweepers equipped by the Polish Navy.

The Swinoujscie Naval Port Command has directed the consortium of Polish shipbuilding companies to carry out major repairs to the 207 project minesweepers – ORP Necko, ORP Nakło and ORP Mamry. The vessels will undergo major overhauls at the shipyards, which will include the modernization of the ships' engine rooms in terms of replacing the engines used so far with modern Western-made solutions.


– In addition to carrying out new construction, the other key task for the shipyards that are part of PGZ is to guarantee the Polish Navy maintenance, modernization and servicing services for warships operating under the Polish flag. This contract is a confirmation that at our enterprises we are carrying out tasks in accordance with the requirements of sailors – said Sebastian Chwałek, CEO of PGZ S.A.

– We are entering our second centennial year with a growing order portfolio and a gradually implemented modernization plan for the Shipyard – said Pawel Lulewicz, CEO of PGZ Naval Shipyard. – This will enable us to implement both the program to build new frigates under the Miecznik program, as well as significantly strengthen our capacity to modernize and maintain combat readiness of our Navy's existing ships.

Project 207 ships are vessels with a limited magnetic field, designed to carry out mine threat detection and neutralization tasks. The ships' low magnetic field was achieved to a significant extent by using polyester-glass laminate (LPS) in the hull and deckhouse construction. The vessels were built at the Naval Shipyard in Gdynia, whose continuator is PGZ Naval Shipyard.


Most recent