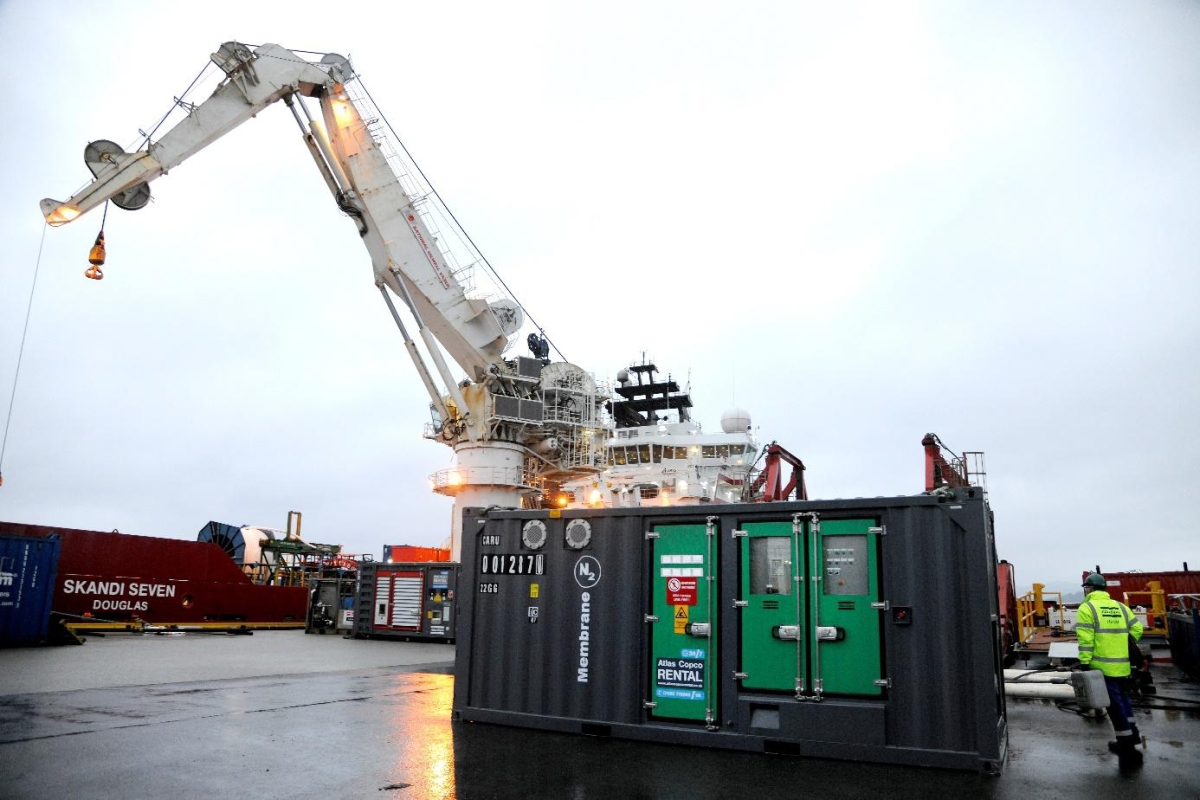 Date of publication: 14.07.2022
In the next article in the column "Who is who in the Polish offshore" we talk to Michał Zięba, regional manager at Atlas Copco Specialty Rental. The company is a leading provider of rental equipment and specialized services in compressed air, power, steam and nitrogen. The company also operates in the offshore wind power sector.

The company was founded in 1873. It is headquartered in Stockholm and has operations in more than 180 countries worldwide. Atlas Copco Rental is now the global market leader in the rental of smart power solutions for the energy sector. With a global network of warehouses and service centers, the company is able to meet temporary power needs offshore and onshore. The Specialty Rental division operates within Atlas Copco's Construction Technology division. It provides customers with temporary compressed air and power solutions for various industries around the world. Specialty Rental services are offered under various brand names. The division is headquartered in Houston.

In an interview with MarinePoland.com, Michał Zięba emphasizes that Atlas Copco Rental creates comprehensive solutions for all temporary air, power and nitrogen applications.

- With more than 50 years of experience in the offshore energy industry, we know our customers' needs and requirements. Our certified offshore equipment meets the strictest safety and quality requirements and even weight restrictions. Unique equipment such as our 100% oil-free ISO 8573-1 CLASS 0 certified PTS/PTE compressors and modular power solutions are the pillars of our offshore fleet - he explains.

Atlas Copco Rental supplies more than just equipment. Project engineers prepare tailor-made solutions, and service engineers are available while offshore to keep the installation and equipment in excellent condition while in operation.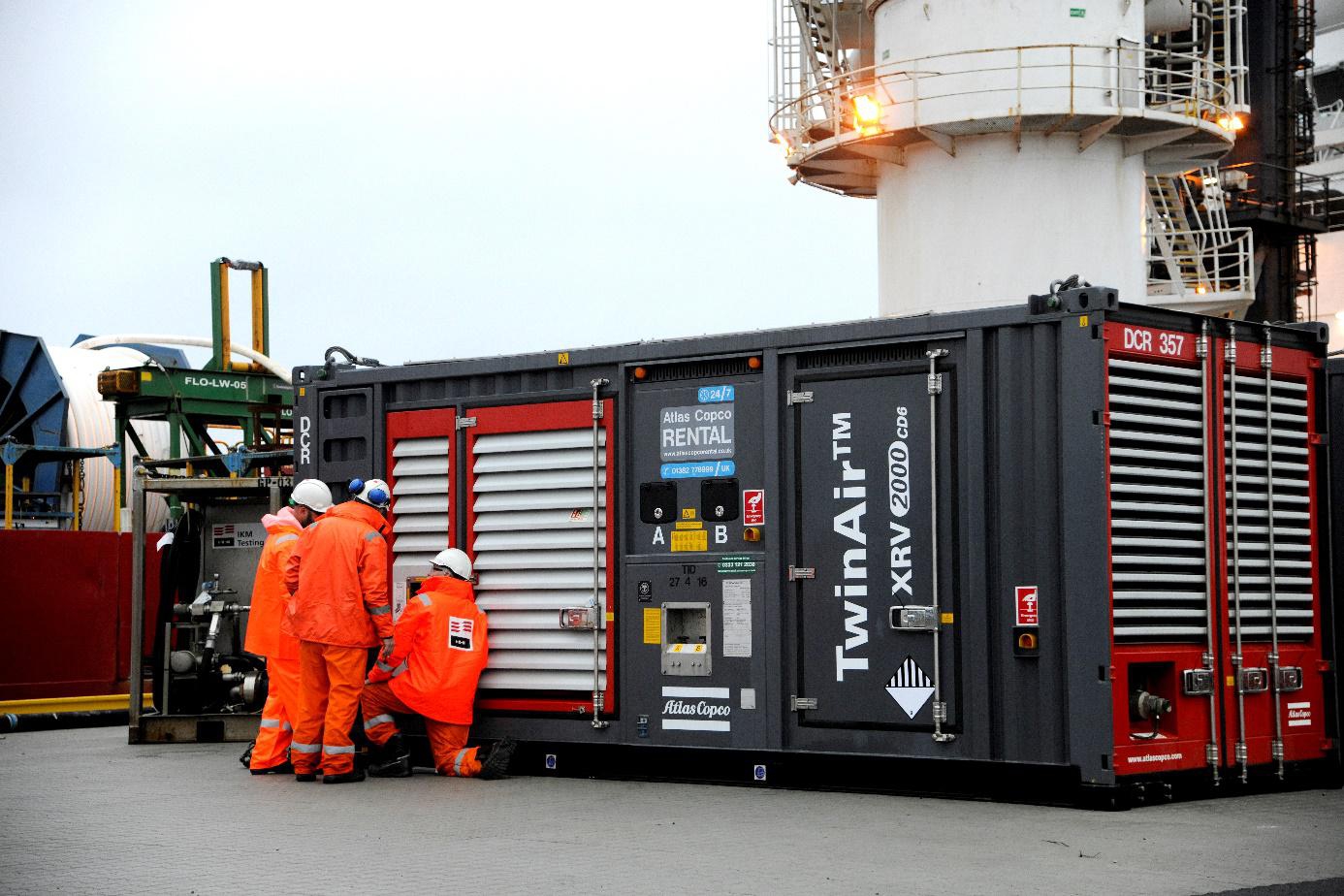 Photo: Atlas Copco

Our interviewee stresses that the company wants to support Poland's transition to green energy.

- Our 100 percent oil-free air compressors are essential in applications such as air curtains. Only class zero offers 100 percent safety. Energy solutions that fit, for example, with monopolistic green principles are crucial. We are also constantly innovating in-house. New ideas based on practical experience are developed, constructed and implemented by our offshore experts - says Zieba.

Atlas Copco Rental's offshore experts support projects in Europe, but also around the world. As Zięba notes, the company's opportunity is to create more unique and specific solutions and to share knowledge of the existing offshore fleet.

- For example, class zero certification, or special structures and solutions for projects - he adds.

The company is already active in the offshore wind sector. Year ago in May, Atlas Copco Rental signed a 3-year temporary power framework agreement with MHI Vestas Offshore Wind for offshore wind projects. The Danes have rented more than 100 QAE 30 kVA generators for the final commissioning of various wind power projects in Europe. The framework agreement covers all maintenance and service activities, which will be carried out by Atlas Copco Rental service technicians.

For 2022 and beyond Atlas Copco plans to consolidate strengths and expand all opportunities for cooperation with offshore customers.

- We plan to further expand the offshore specialized fleet, but also to train experts in offshore and onshore innovation - Zięba adds.
Most recent