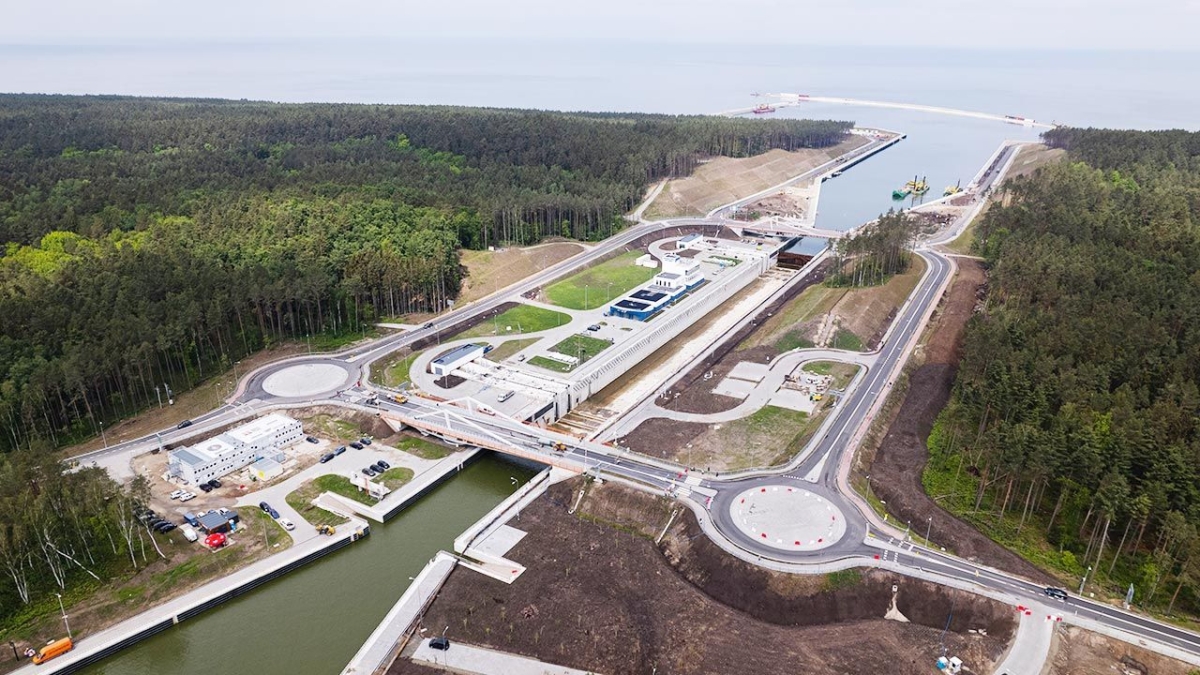 Date of publication: 26.12.2022
The Maritime Office in Gdynia informed that from 18th to 14th December 467 units crossed the shipping canal on Vistula Split. This includes 11 units with other than Polish flags.
The Shipping Canal on the Vistula Split was opened on 17th September. Since 18th September it is open for ships. Apart from the Polish units, the ones that used it sailed under flags of Sweden, France, Norway and Germany. 204 large crossing units and 30 small crossing units sailed from Gdańsk Bay to Vistula Split, whereas from Vistula Split to Gdańsk Bay – 196 large crossing units and 37 small crossing units.
The officials stated that the ships approached the shelter port of the Gulf of Gdańsk side and the port from the Vistula Lagoon without the intention of crossing. Large crossing means that in order for the unit to cross, the brigdes of 4,60 m height need to be opened. Small crossing means that such a unit is able to cross under the bridges with only sluice gate opened.
In order for the waterway connecting the Vistula Split with Gdańsk Bay to be functional and it was possible for units larger than sailing boats to get to the port of Elbląg, it is necessary to deepen the canals on Vistula Split and Elbląd River, as well as deepen the access infrastructure.
The phase 2 of the investment includes the reconstruction of the existing waterway on Elbląg River (banks reconstructions which finally function as embankments, the construction of low harbours, enabling easy access to the river, and the construction of a swing bridge on Elbląg River in Nowaków, together with reconstruction of road system)s The phase 3 includes deepening the waterway on Vistula Split.
The overall length of the waterway from Gdańsk Bay through Vistula Split to Elbląg is nearly 23 km, where the crossing from Vistula Split is a little ver 10 km, the same on the Elbląg River. The remaining 2,5 km is a segment which will consist of the canal and the inner port as well as the port berth.
The canal and the waterway will ultimately be 5 m deep. The entire investment will be ready in 2023.
Most recent