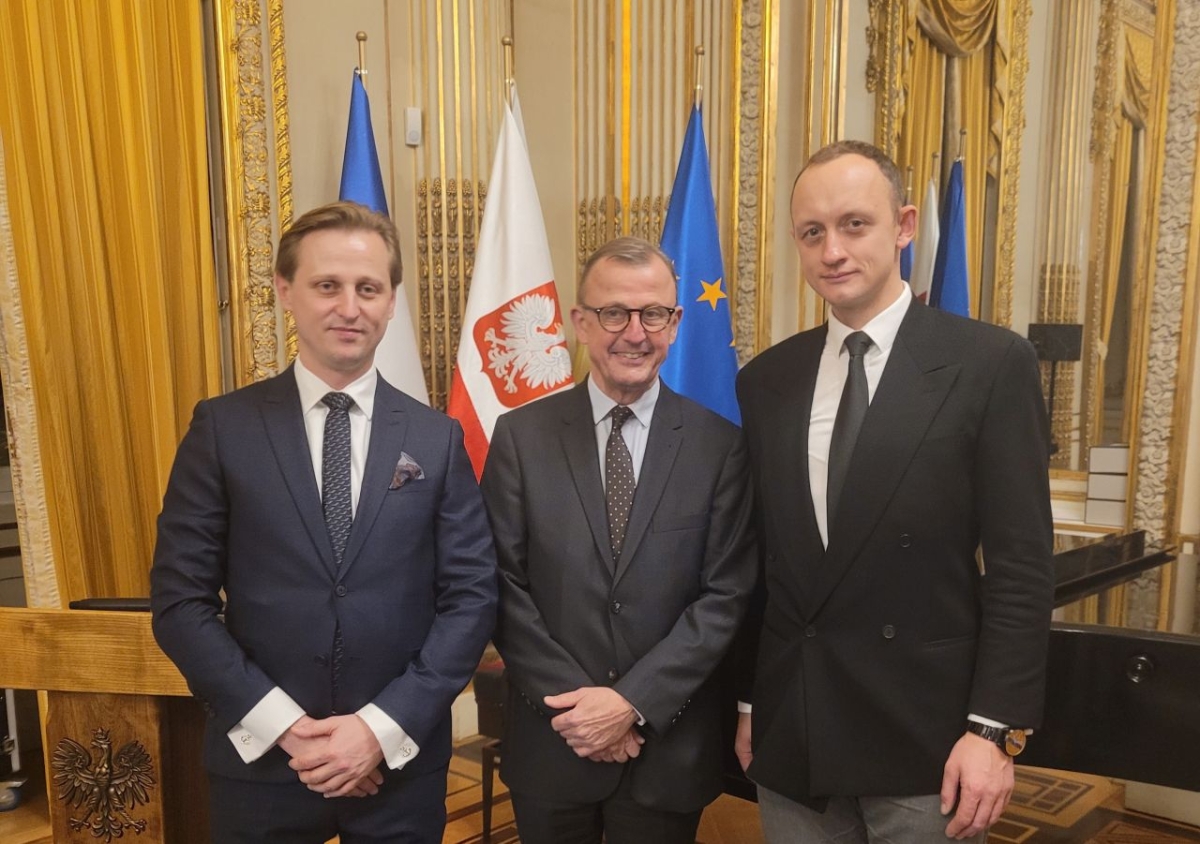 Date of publication: 29.11.2021
The ceremonial of awarding the statuettes and diplomas for the best Polish exporters to France took place on Thursday (November 25) at the Polish Embassy in Paris. The gala is also a pretext to draw the attention of French economic circles to the high quality and competitiveness of the Polish offer. Crist shipyard was awarded as one of the three largest and key exporters to France.
Crist shipyard, based on many years of cooperation with French companies, has made a global reputation for the construction of the most complex vessels. - Currently, the shipyard is implementing a long-term contract concluded with the French shipowner Chantiers de l'Atlantiquena S.A. The contract applies for the construction of fully equipped mega-blocks of the largest passenger ships in the world - says Łukasz Topa, project manager at Crist. And as he adds, this year the fourth mega-block with the working number V34 was handed over to the shipowner and joined the previously handed over mega-blocks H34, G34, C34.
At the beginning of the new year, another M34 weighing almost 11,000 tons and measuring 171x40 m will be handed over.
Crist appreciates the cooperation with the French shipowner, the prospects of which date back to 2025. The Gdynia shipyard has many projects to its credit, which have also gained recognition in previous years. Among them are specialist vessel ZOURITE - a self-lifting vessel used to build a road viaduct around the French island of La Reunion near Madagascar, and specialized, self-submersible MARCO POLO dock used to build huge caissons weighing 10,000 tons each, which were used to build a new land in Monaco.
- In the coming years, Crist intends to continue and develop cooperation on the French market by building new spectacular projects - announces Łukasz Topa.
Most recent