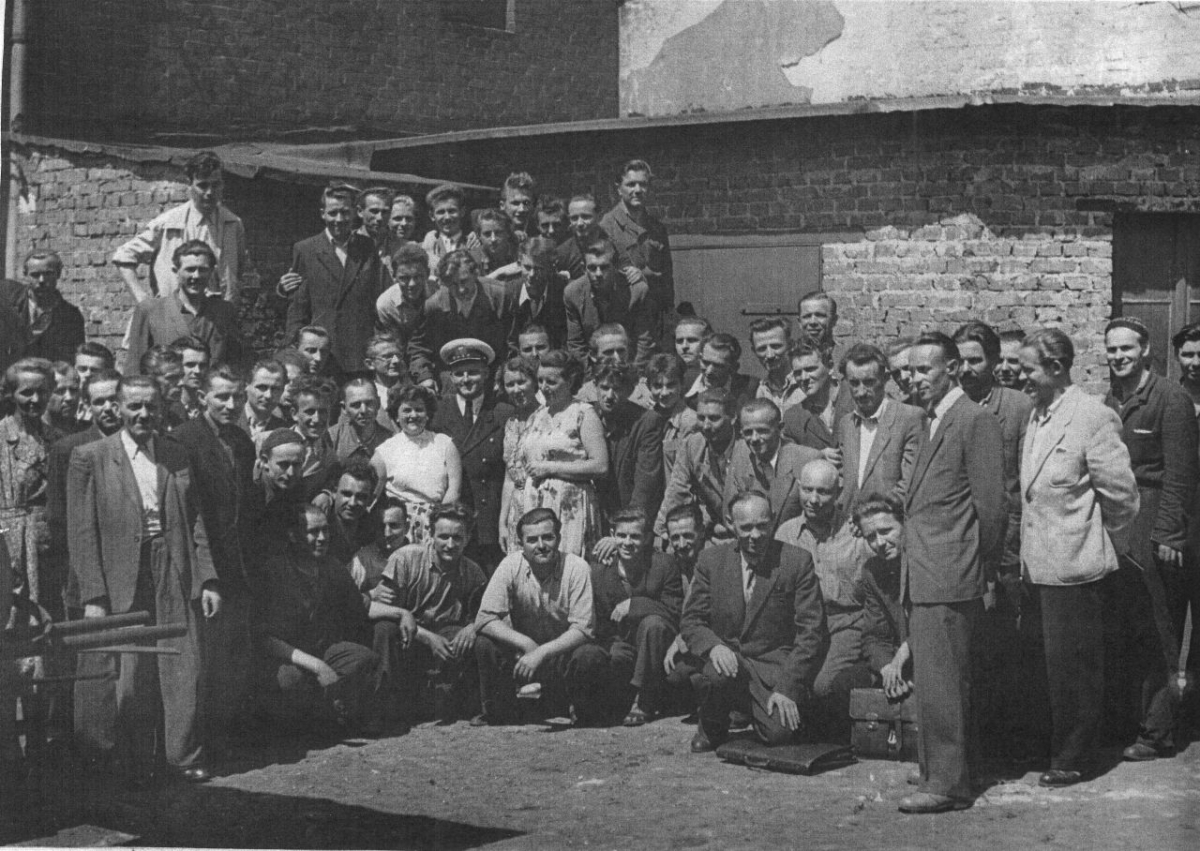 Date of publication: 31.03.2022
Famor, company from Bydgoszcz, is celebrating the 70th anniversary of its establishment. The company, which started in the times of the shipbuilding boom, has changed its business profile over the years. Today it focuses on export, railroad and shipbuilding.
Today, Famor specializes in solutions for industrial and shipboard lighting, as well as switchgear and signaling. It employs over 200 people, and the design team consists of 24 engineers.

Over seven decades, the company has supplied its products to various sectors of the maritime market (ships, oil platforms) and the land market. In the latter case, Famor's solutions are used, among others, in health care, industry and construction, the chemical and mining market, railway and wheel rolling stock, or even hydrotechnical warehouses.

And this is how it started...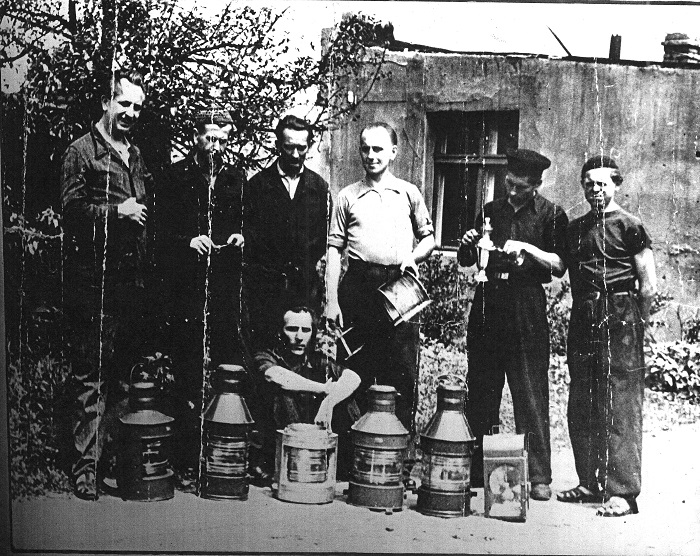 The history of FAMOR begins in 1952, however at that time the company was called Bydgoskie Zakłady Sprzętu Okrętowego N16.

- At that time we produced projectors, floodlights and luminaires, terminal switchboards, as well as remote control for ship engines. It should be recalled that in those days, in the peak years of the Polish shipbuilding industry even 60 vessels were built per year - says Zdzisław Rakocy, the president of Famor associated with the company since the early 60s.

Famor was selected for the so-called special and electronic production.

- We realized special production for the Navy shipyard. At that time we also created a branch for production of printed circuits and we bought a MAIN-FRAME computer for data processing of ICL2903 type. Interestingly, we were ahead of Bydgoszcz ZETO in this respect - explains president Rakocy, emphasizing that it was thanks to the availability of foreign currency that the company was able to buy competitive technology for dollars. - We still have that branch today.

Over the years, the shipbuilding industry has lost its importance. - The collapse of the Szczecin shipyard in 2005 was also a blow to Famor - he recalls. - It was a moment for us to look for new directions, new solutions.

Getting along with the railroad

It turned out that life dictated the direction of change. The company Pojazdy Szynowe Pesa Bydgoszcz, one of the major producers of rail vehicles, located near Famor turned out to be a good partner for joint business.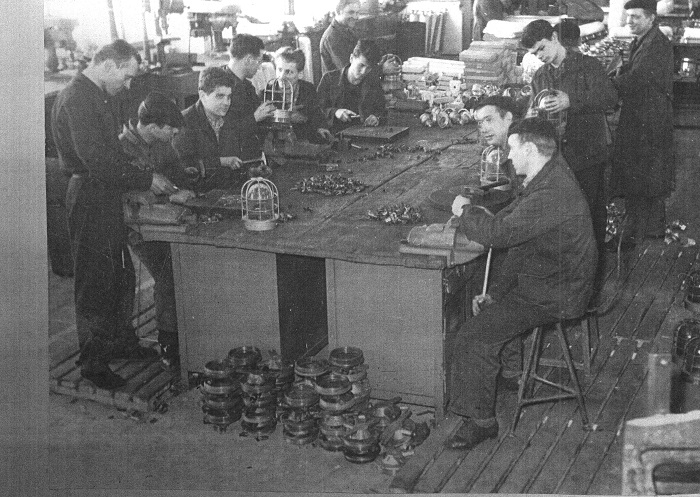 - So we changed production technologies and armed the company with new solutions. Today we have equipment for processing all materials: plasma, laser, water jet cutting, mechanical cutting. This means that we are able to process any metal that comes to us, we do from the beginning to the final form – says Rakocy.

When it comes to orders for the railroad industry, 2015 was a breakthrough year. It was for this market that Famor made, among others, illuminated ceilings with light-emitting diodes for PESA or Fabryka Pojazdów Szynowych from the H. Cegielski group. This also applies to the production of control panels in the driver's cab used in trains (e.g. SKM in Tricity), windfalls, covers for electrical ducts and ventilation ducts.


President Rakocy calculates that Famor's production is divided into three pillars: export (30 percent), rail (50 percent) and shipbuilding (20 percent).
Open for Scandinavia and beyond


The company exports mostly to Holland and Scandinavian countries, and in smaller quantities to USA or China. For 15 years it has been producing control desks for Scandinavia, i.e. control panels for all vessels for FURUNO Finland and Norway's KONSBERG. It has also produced for a well-known Swedish company SAAB.

- As far as production of tramways is concerned, we see a great potential in cooperation with STADLER. The first talks are already behind us - reveals the president.

Famor's advantage is its own technological and design office consisting of a 24-person team.

- It is a great potential. We have many projects that we can boast of. We fully equipped an oceanographic vessel for the University of Gdańsk. Similar vessel was built in Nauta shipyard for Sweden and we also took care of equipment delivery. Among our close cooperating companies there are also Sunreef, Safe, Crist, Wulkan and Gryfia shipyards and companies from the "Remontowa" Group - says the president.

He adds that whether we are talking about a car ferry, a Ro-Pax, a container ship or a warship, Famor can design all the electrical equipment and deliver it to the shipyard.

- Over the years we have managed to build a brand, we feel welcome everywhere. That is why we want to develop continuously. Thanks to the money from the European Union, under the EU project 1.62 we received PLN 1.5 million in co-financing. We added as much and that is how we managed to modernize our production lines. We have, among others, a line for automatic assembly of components on printed circuits, a professional climate chamber for laboratory tests, numerical machine tools and other necessary equipment.

President Rakocy also admits that Famor is optimistic about the developing offshore industry in Poland.

- We hope that Polish local content, including us, will make money on offshore wind farms. In my opinion, even a 15% share of the Polish market means good opportunities and potential - admits the head of Famor.

Let us add that Famor has many quality certificates, such as AQAP 2110, NATO Certificate, ISO 9001, ISO 13485.

The key to success is a harmonious team

As president Zdzisław Rakocy admits, not without pride, the employees are bound to the company, and their long careers testify to that.

- All wisdom lies in the team. If I don't trust people, I won't achieve anything with orders and commands - he believes. - I have to believe that people are committed to the company. And it is so, because I receive opinions from various sides - from the company's departments and from outside.

- It is not that you work "for someone", but for yourself, for the company. It is very important to gain the team's trust and understanding, but you have to work for it for years. We have worked out a good team of professionals who really like their work and identify themselves with the company. I can say that with full conviction - he assures.

What does he wish for the next 70 years? - Of course I dream about good production, development of exports. I also hope that the shipbuilding industry will rise again according to the announcements. Such positive spirit prevails also in the shipbuilding environment, which I know from the inside. For us it would mean full hands of work and doubling of specialist positions - concludes Zdzisław Rakocy.
Most recent