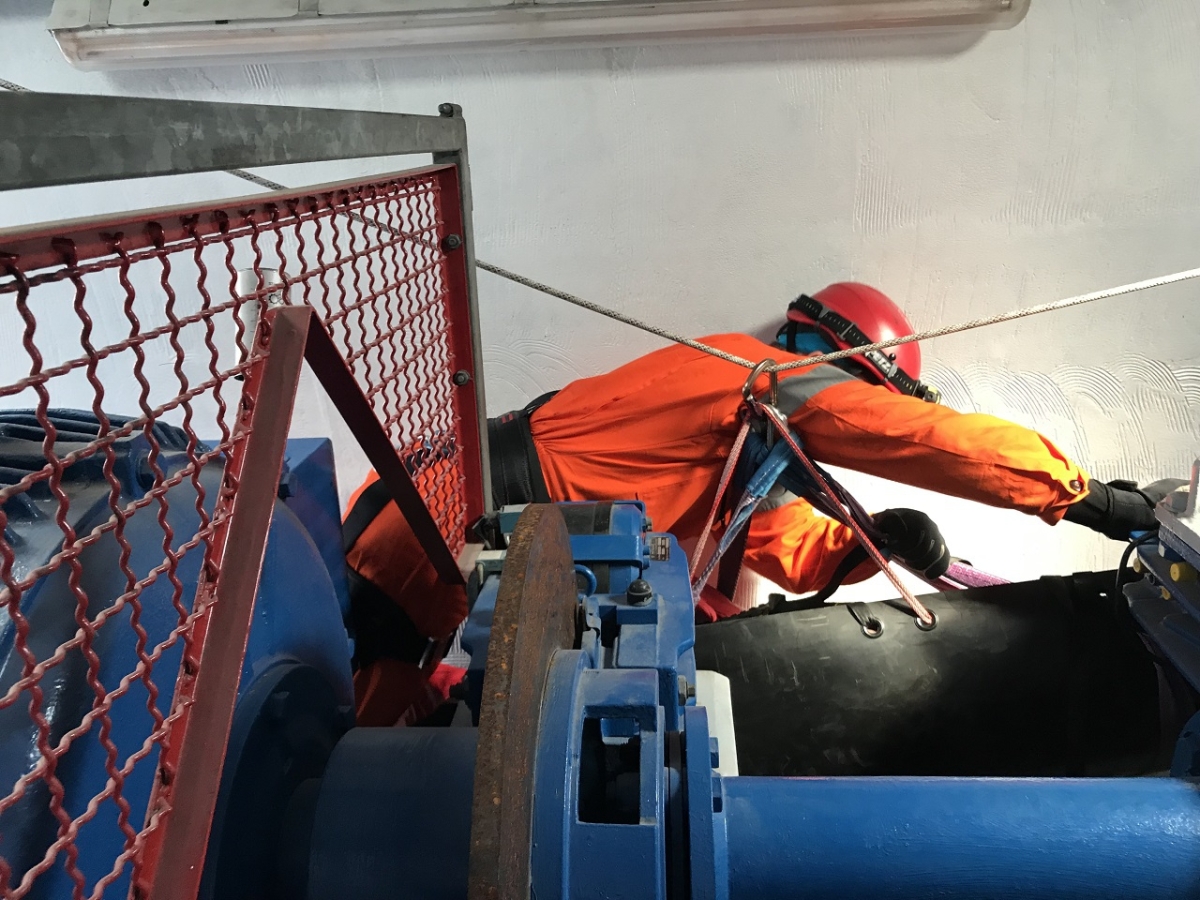 Date of publication: 04.02.2022
The Gdynia Maritime Shool has started "HW Wind" training for employees involved in assembly or service of WTG on wind farms.
The course lasts three days and mainly covers theory and practice in the field of occupational safety. Graduates of the training will receive a certificate that authorizes them to perform the basic activities of operating electrical devices without the participation of an electrician.
The current wind farm market is a very dynamically developing industry. Planned by the EU and its members, the energy transformation further stimulates this dynamic. Along with the growing number of wind turbines built, the demand for qualified staff is increasing, who will provide operational service, maintenance, and repair of damage.
The aim of the training is to prepare the participants for basi operation of high and low voltage electrical devices located in wind turbines. The course is intended for people who prepare and protect the high-voltage network, HW equipment, including control devices and electrical machines, so that other non-electrical works related to the operation of wind turbines can be safely carried out.
Most recent