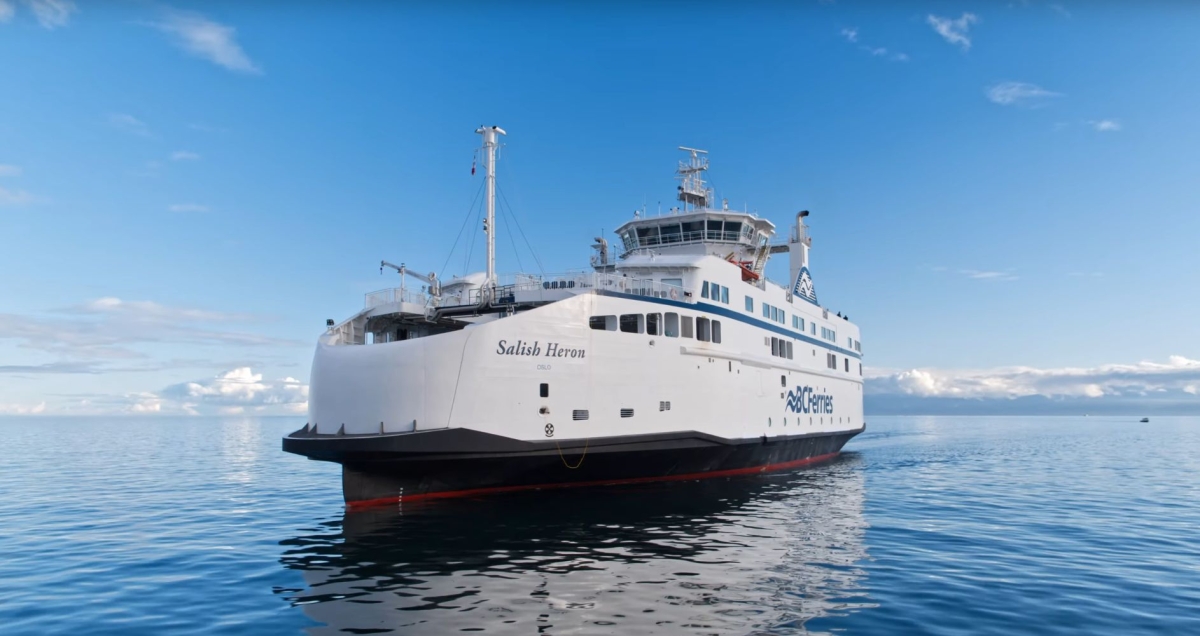 Date of publication: 08.03.2022
Salish Heron, the fourth ferry built by Remontowa Shipbuilding for BC Ferries, has arrived in Canada.

Salish Heron is a reversible LNG-powered passenger/car ferry. It was built to a design by Remontowa Marine Design & Consulting by Remontowa Shipbuilding. The same company has built three previous Salish-class vessels.

The vessel can take up to 138 vehicles and 600 passengers. It is scheduled to sail between the South Bay Islands and Swartz Bay in British Columbia, Canada. She will replace the ferry Mayne Queen on this route. The Salish Heron will operate on this line in conjunction with the Queen of Cumberland, and her home port will be Victoria.

Before this can happen, however, the Salish Heron will undergo a final refit at the shipowner's base in Richmond. Among other things, the ship will be painted with side graphics prepared by Maynard Johnny Junior, an artist from an indigenous tribe on the Salish coast.

During its maiden voyage to British Columbia, the Salish Heron covered 10,400 nautical miles - the route took it across the Atlantic, through the Panama Canal and up the Pacific west coast to Victoria's Ogden Point. The ship began its journey Dec. 17.

Construction of the ferry began in February 2020 and the launch took place in December. According to the contract, Remontowa Shipbuilding not only built the ferry, but was also responsible for equipment, testing and delivery to the home port. Construction was supervised by Lloyd's Register classification society.


Most recent