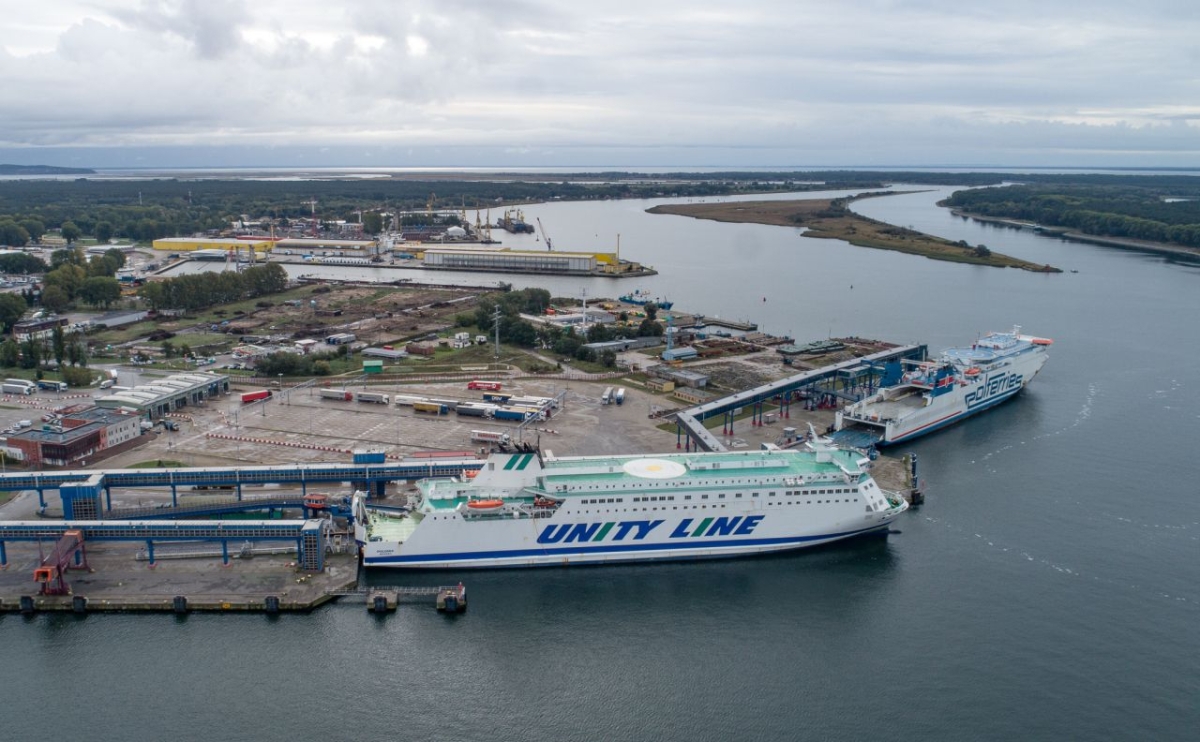 Date of publication: 29.11.2021
In Gdańsk, a contract was signed for the construction of ro-pax ferries, that will be built by Gdańska Stocznia Remontowa.
The recipient of the ferries will be Polskie Promy company, the shareholders of which are PŻM (Polsteam) and the state.
- As part of the agreement, Gdańska Stocznia Remontowa im. J. Piłsudskiego S.A. will build three ferries, two of which will operate under the colors of Unity Line, a subsidiary of PŻM. Part of the contract is also a letter of intent, including the option of building a fourth ferry - said Krzysztof Gogol, spokesman of Polsteam.
The third contracted ferry will run in the colors of Polferries, i.e. Polish Baltic Shipping.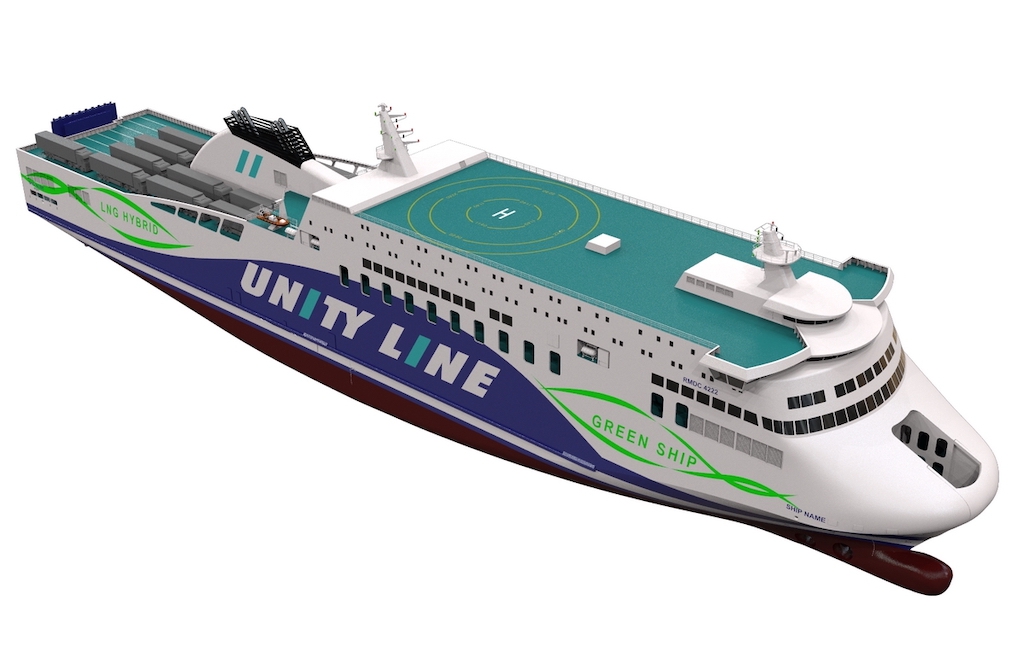 Source: press materials

The ferries are to be "modern, environmentally friendly and low-emission". They will be powered by hybrid engines running on LNG and diesel fuel, with battery support. - Instead of conventional propellers, each ferry will be equipped with two azimuth thrusters at the stern and two bow thrusters at the bow, which will greatly facilitate maneuvering in ports - said the Polsteam spokesman.
The units are to be 195.6 m long and 32.2 m wide. The length of the load line is 4100 m and the maximum speed will be 19 knots. 400 passengers will be able to travel on the ferry, the crew will be 50 people.
In mid-September this year Deputy Minister of Infrastructure Marek Gróbarczyk announced that one billion zlotys will be allocated to the construction of ferries for Polish shipowners in the 3 + 1 option. The Polskie Promy company was established to build the units. At the end of October, Deputy Minister Grzegorz Witkowski said in turn that the company is at the "final stage of negotiating the terms of contracts for the construction of ferries", and the planned activities "include the ordering of three ferries in Poland with the delivery date of the first one in 2024, according to the own concept design of Polsteam".
Gdańska Stocznia Remontowa im. J. Piłsudskiego S.A. is part of the Remontowa Holding group.
Most recent