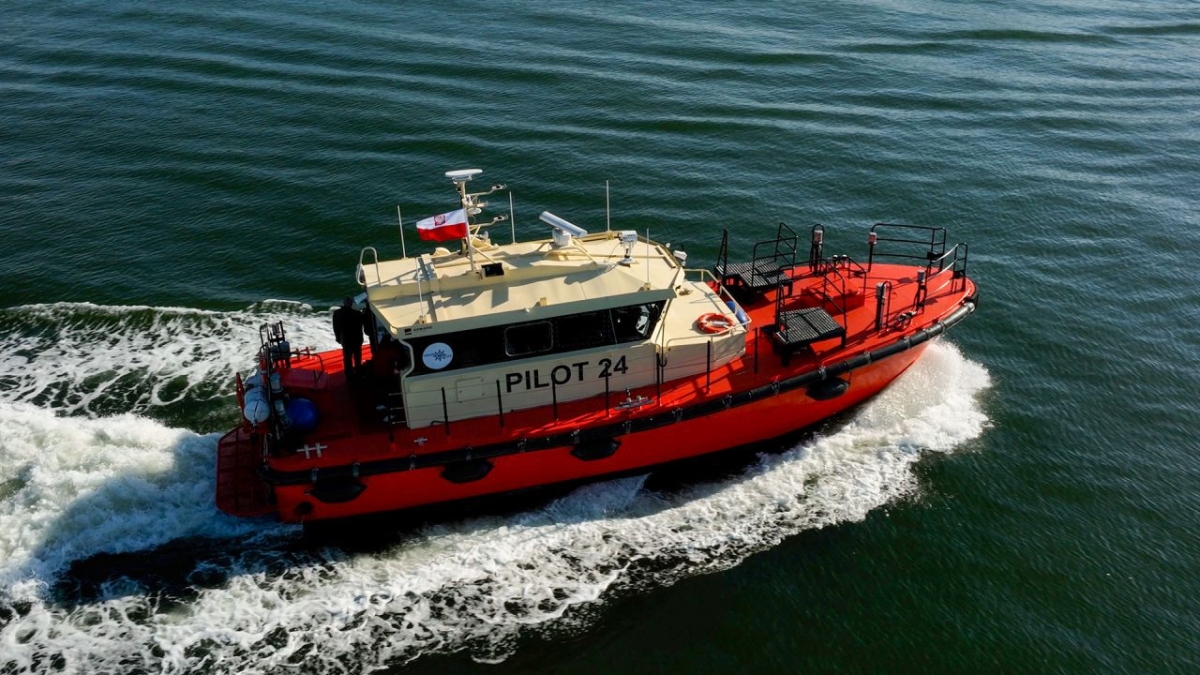 Date of publication: 03.10.2022
Gdańsk-Pilot, which provides pilotage services in the ports of Gdańsk, Elbląg and on the Vistula Lagoon, has officially christened its two newest pilot boats Pilot 23 and Pilot 24.

The Pilot 23 and Pilot 24 pilot boats have been in service for some time – they were delivered to Gdańsk-Pilot in May 2020 and November 2021, respectively, but so far, due to Covid-19 restrictions, they have not lived to see an official sea baptism ceremony. This was made up for on Friday, September 30, when both vessels were ceremoniously christened at one of the quays in the Port of Gdansk.

The godmother of the Pilot 23 boat was Marzena Stando, who has run the accounting and office of the Gdańsk-Pilot company for more than 20 years. The godmother of Pilot 24, on the other hand, was Magdalena Karp, Secretary of the Council of the National Maritime Section of Seafarers and Fishermen of the Solidarity Trade Union, of which the maritime pilots have been a part for more than seven years.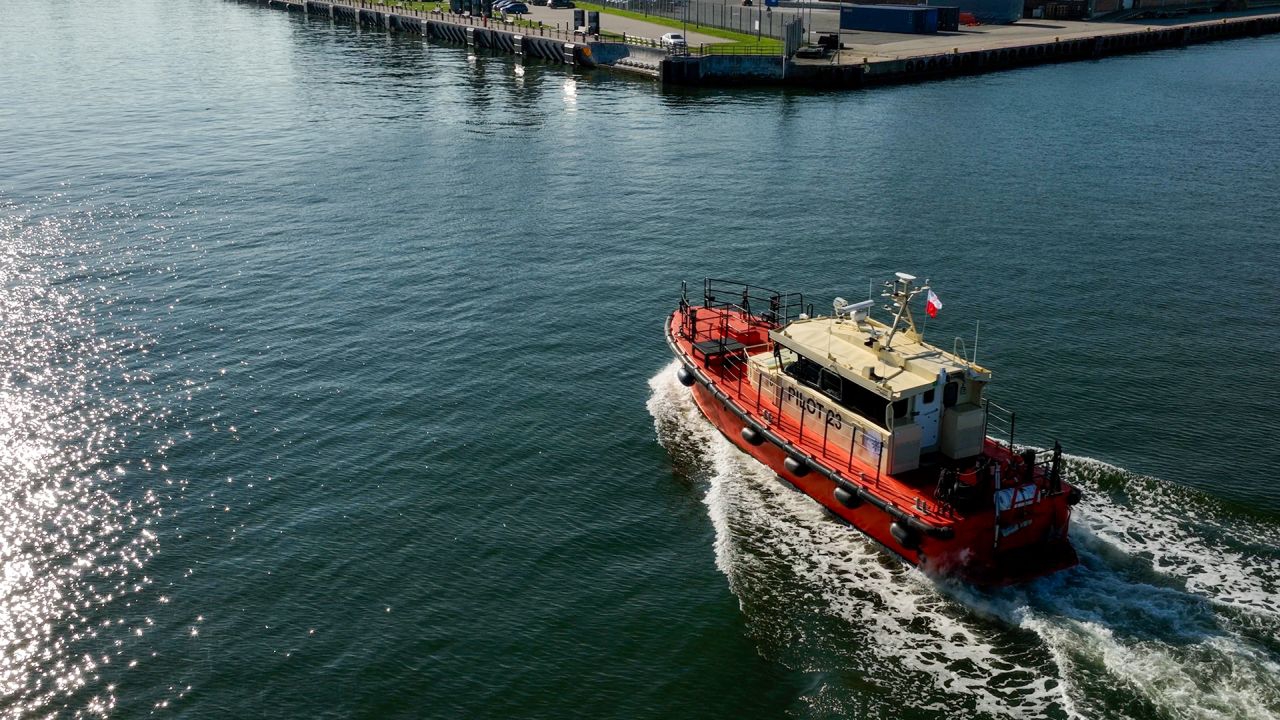 The Pilot 23 and Pilot 24 are twin boats that were built for Gdańsk-Pilot at Kewatec Shipyards in Kokkola, Finland. They each measure 16.20 meters in length and 4.60 meters in width, and have a draft of 1.30 meters. As representatives of Gdańsk-Pilot emphasize, the vessels have been tailored to the size and needs of a European port and have performed flawlessly since the beginning of their operation. Thanks to two Caterpillar engines with 560 horsepower each, the boats can develop a speed of up to 26 knots. The design of the boats ensures self-reversibility in the event of capsizing.

The task of each boat will be to deliver pilots aboard ships entering the Port of Gdańsk and to pick them up and transfer them ashore from outbound ships. Gdańsk-Pilot also operates a Pilot 22 boat, built at the Tczew River Shipyard in 1991. It is a slightly longer boat, measuring 17.09 meters, but it is also much slower – it can develop up to 10 knots. Instead, it is characterized by increased endurance in ice conditions, so it is used primarily in icy conditions.
Most recent