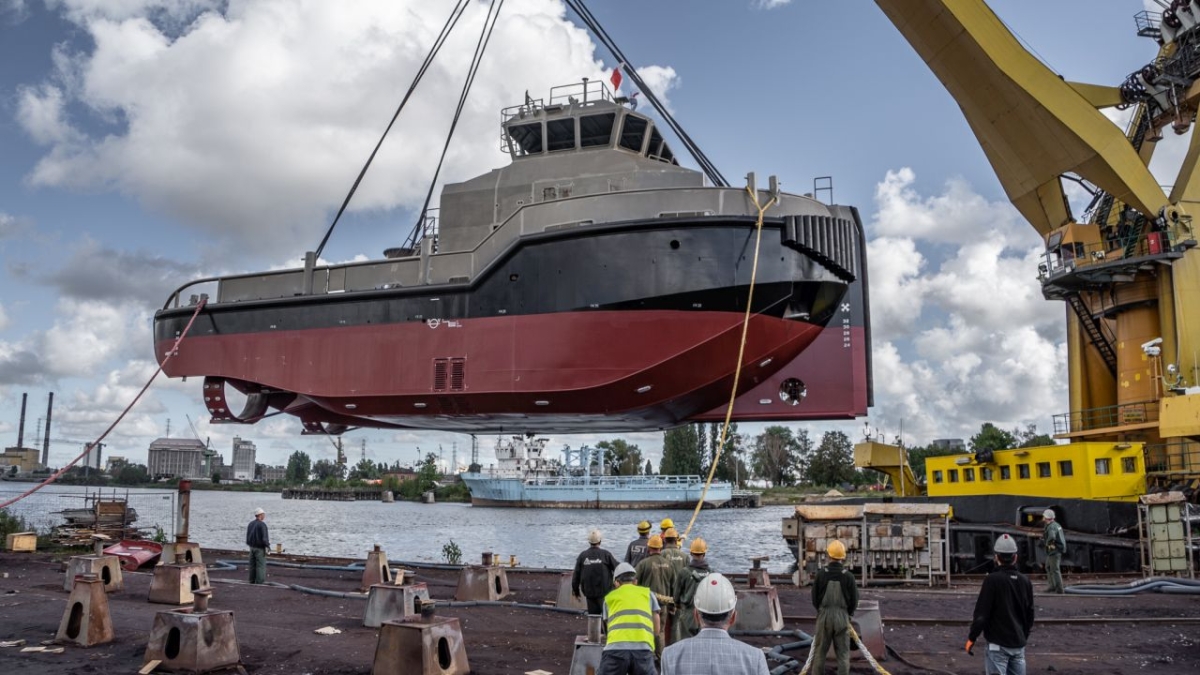 Date of publication: 31.08.2022
The launching of another Shoalbuster 2711 tugb took place at the Safe shipyard in Gdansk, Poland.


The Safe shipyard has launched another partially equipped Shoalbuster tug hull. On the last day of August 2022, the vessel was launched at the shipyard's quay with the help of a Maja floating crane.

The vessel, with construction number YN571831, is being built at Safe for Damen Shipyards Hardinxveld. The technical documentation for the construction was provided by Damen, as the Shoalbuster series tugs belong to the catalog of vessels built by the Dutch company and are among the most popular vessels of their type. The working documentation, however, was done by the Safe design office in Gdansk.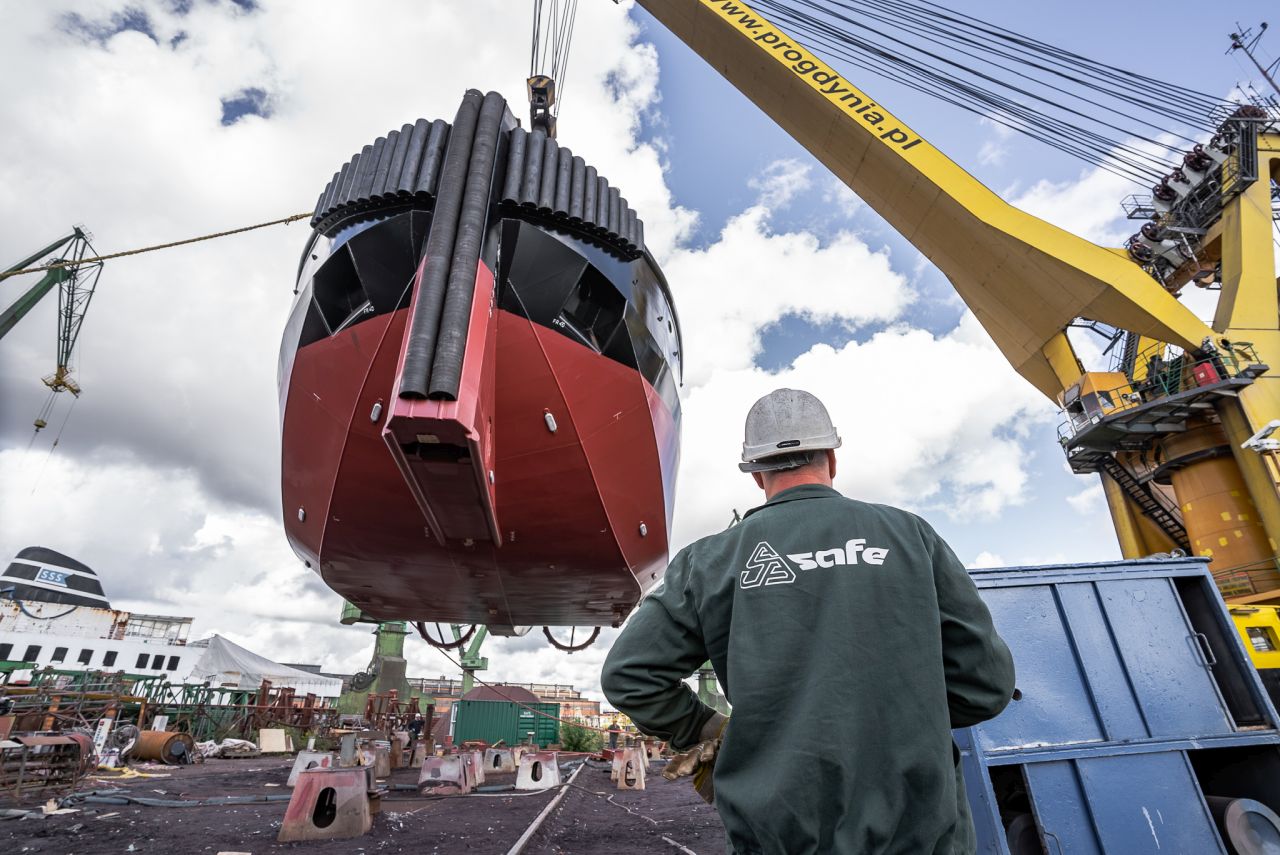 The hull of the vessel, launched on the last day of August 2022, is partially equipped, including piping systems and a complete propulsion system. The ship's plating and tanks are also completely finished and painted. In mid-September, about two weeks from now, the new Shoalbuster 2711 will be handed over by Safe to the customer for final outfitting.

The ship is being built under the supervision of the BV classification society.

The Shoalbuster 2711 is one of the most popular models of low draft multipurpose work vessels. The design is characterized by a sizable working deck on which a deck crane can operate, making vessels of this type capable of performing a variety of roles and proving themselves in many working environments. The tug is 27.02 meters long and 10.5 meters wide, with a draft of about 3 meters at the stern. The vessel's displacement is 420 tons, while its bollard pull is 40 tons. The Shoalbuster 2711 is powered by 2 Caterpillar 3512C engines and can develop a speed of up to 11 knots.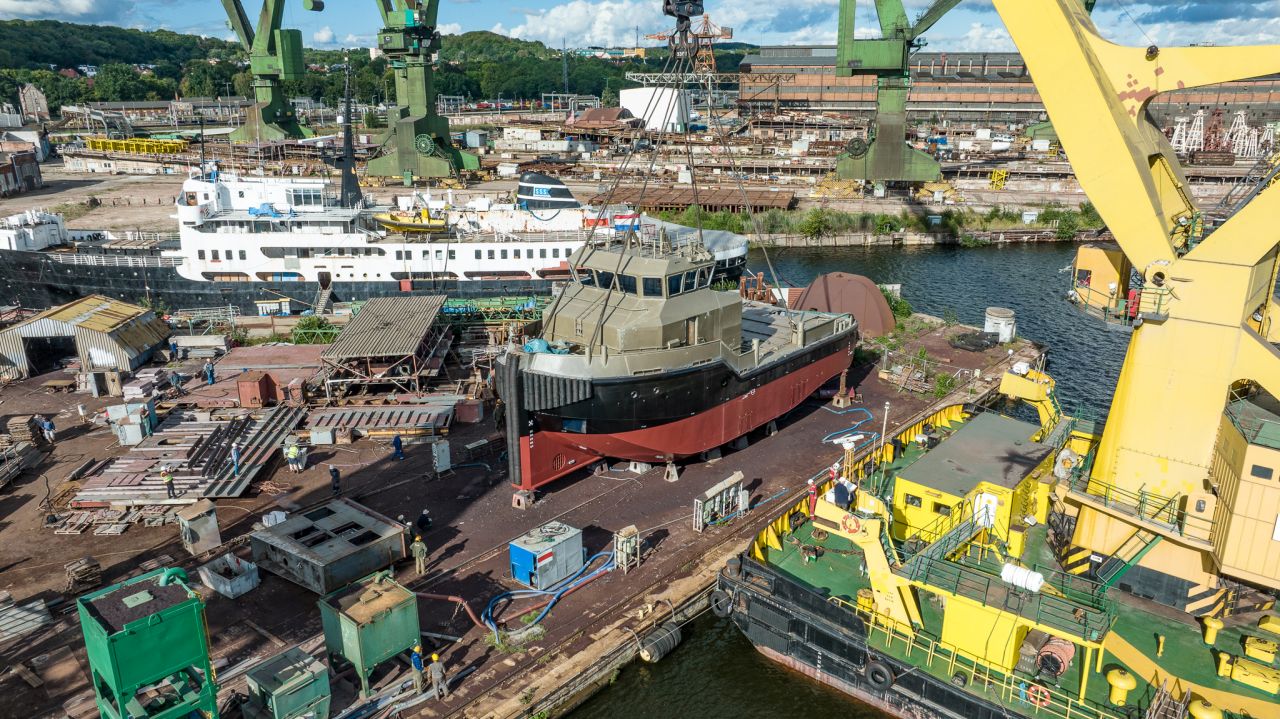 On board the vessel, heated and air-conditioned cabins provide space for seven crew members in the form of a captain's cabin, two single officer cabins and three double crew cabins. The tug also has a galley and mess room, as well as sanitary facilities.

Among other things, the Safe shipyard regularly builds tugboats of various types, mostly for the Damen Group. About 60 vessels have already been built for this customer in Gdańsk, including Shoalbuster or MultiCat tugboats, but also multipurpose vessels, such as those for hydrotechnical construction. This year Safe has already handed over, among others, the multipurpose Multicat 3313 built for Damen Hardinxveld, or another Shoalbuster 2711, but this time in the ICE version - adapted to work in ice conditions - built by Damen for Poland's Fairplay Towage.
Most recent