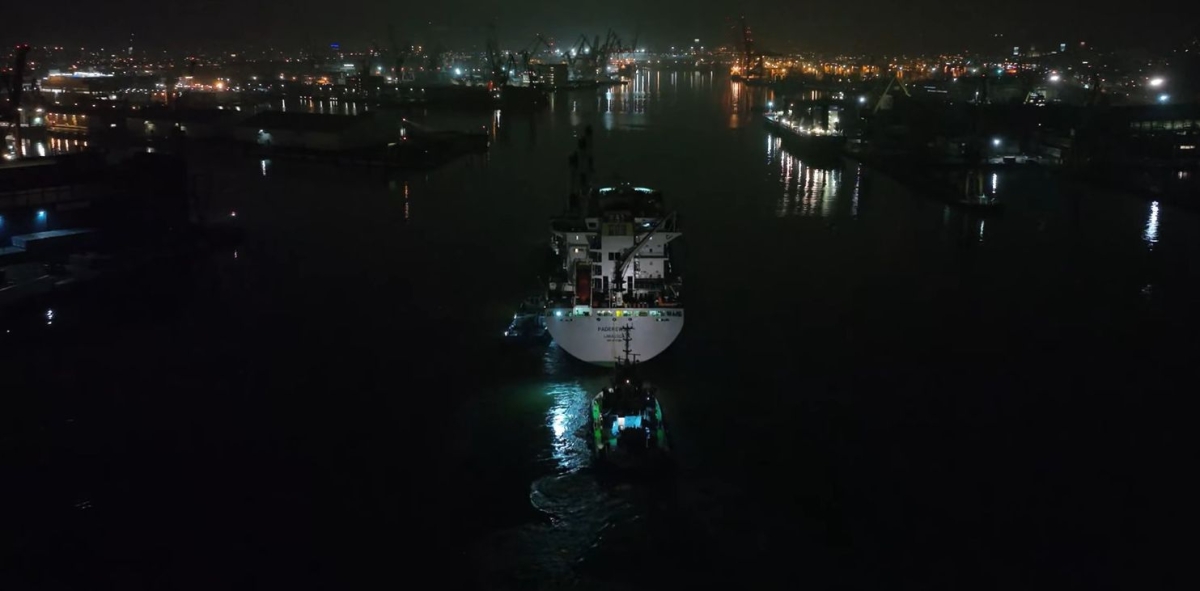 Date of publication: 03.12.2022
Another transport of blades for wind farms was delivered to Gdynia by the Chipolbrok's ship – Paderewski.
Paderewski arrived at the Port of Gdynia with a load of blades for windmills on Friday, November 25. The vessel, accompanied by three Fairplay Towage Poland tugboats, moored safely in BCT and was unloaded there. The operation was supervised by Morska Agencja Gdynia.

Paderewski is a freighter belonging to Chipolbrok and registered in Cyprus. It is 190 meters long and was built in 2016, which makes it a relatively new vessel. It is also one of four ships of this type sailing in the colors of Chipolbrok. Each of them boasts 32 thousand. DWT. The ships are equipped with three jumbo cranes with a lifting capacity of up to 700 tons. The vessels are equipped with Wartsila engines, which allow freighters to develop speeds of up to 15 knots.

Chipolbrok regularly carries out transports between the Far East and Polish ports. Another ship bearing a Polish name will visit in January. Herbert will bring 20 new trams, which will run in Warsaw. The ship has already set sail from Masan, South Korea. This will be Herbert's first visit to Poland. The ship was commissioned this year. It has already been to the Baltic Sea once - as part of its maiden voyage, it transported elements of wind farms to Sweden.
Most recent