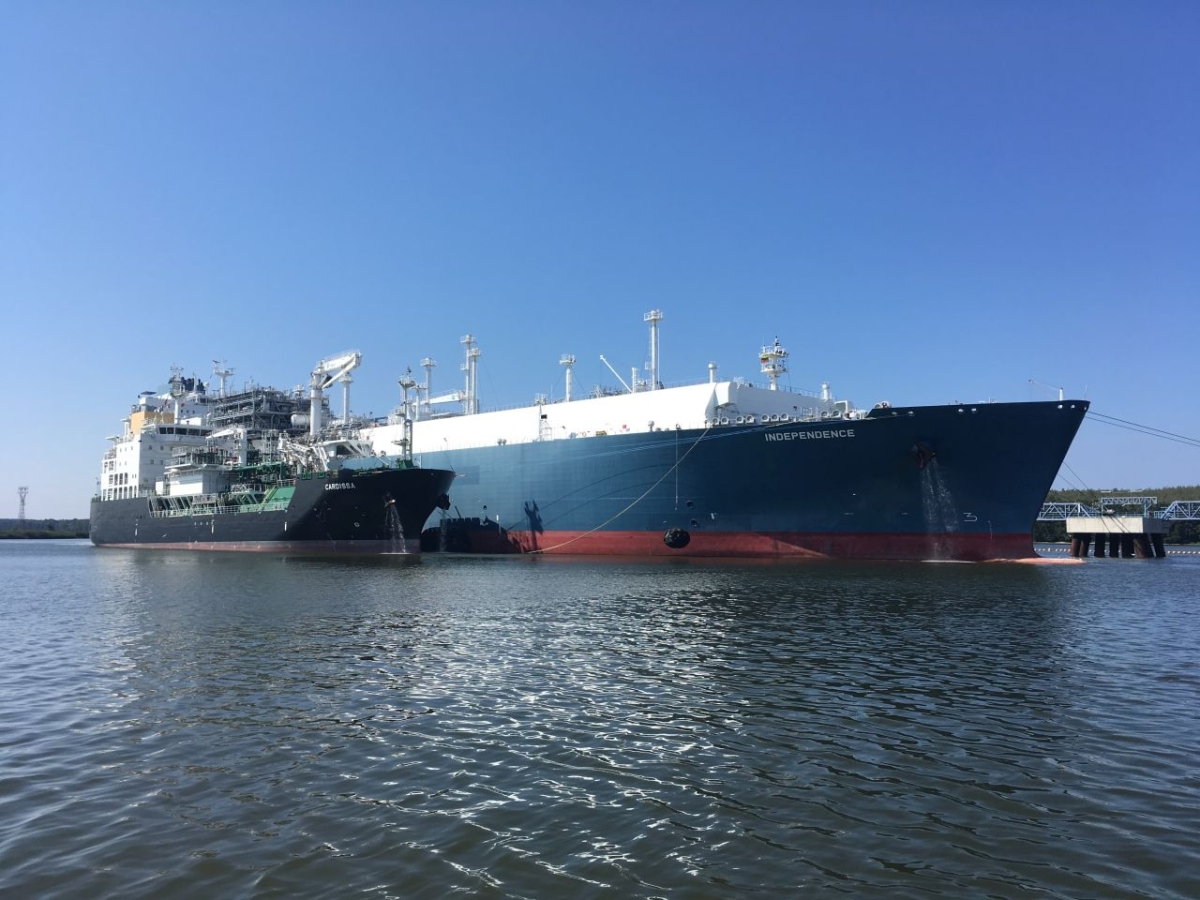 Date of publication: 24.03.2022
PGNiG has chartered three LNG carriers for 2022, intends to maximize utilization of the Świnoujście terminal's capacity and also use the gas terminal in Klaipeda, the company's CEO Paweł Majewski said on Thursday.

During the results conference for 2021. Majewski announced that in 2022 the company plans to use the entire available capacity of the LNG terminal in Świnoujście, which is currently at the level of 6.2 billion cubic meters of gas per year. We are trying to take maximum advantage of the possibilities and use all the slots - Majewski said, reminding that LNG is one of the pillars of the diversification strategy proposed by the European Commission.


Additionally, PGNiG reserved the capacity of the LNG terminal in Klaipeda. The first transport of liquefied gas for the company should arrive there at the beginning of May and thanks to the launching of the GIPL pipeline at the same time - it will reach Poland. The company did not disclose the booked regasification capacity of the floating FSRU terminal in Klaipeda.


The company has also chartered three LNG carriers for 2022. Two of these vessels will be available to the company already in the first half of the year, the third - in the second half of the year. During this period, the company will have a total of three LNG carriers at its disposal. Each unit will have a capacity of approx. 160 thousand cubic metres of LNG, i.e. approx. 80-90 million cubic metres of gas after regasification. This is to allow the use of FOB (Free-on-Board) contracts as early as 2022, which - according to the company - will definitely expand the possibilities of operation.


Majewski reminded that there are four vessels under construction to be chartered by PGNiG. Two of them are to be ready in 2023 and two in 2024.


PGNiG said in its annual report for 2021 that the Group generated PLN 15.6bn in EBITDA, a year-on-year increase of nearly 20%. EBIT increased to PLN 11.57 billion.


The report estimates that the main determinant of the Group's financial results was the very dynamic growth of hydrocarbon prices, especially natural gas, whose quotations in Europe reached historically high levels. This translated into increased revenues. At the same time, operating expenses increased, reaching PLN 58.40 bn vs. PLN 29.61 bn in 2020, an increase of 97%. However, the Group recorded a decrease in net profit by 18% to PLN 6.01 bn.


In turn, the management board's activity report said that PGNiG plans to spend PLN 10.8 bn on investments this year, including PLN 3.5 bn in the exploration and production sector. Investments in the distribution sector are to reach PLN 3.2 bn, in the generation sector - nearly PLN 3 bn, in turnover and storage - PLN 858 mln, in other segments - PLN 279 mln.
Most recent