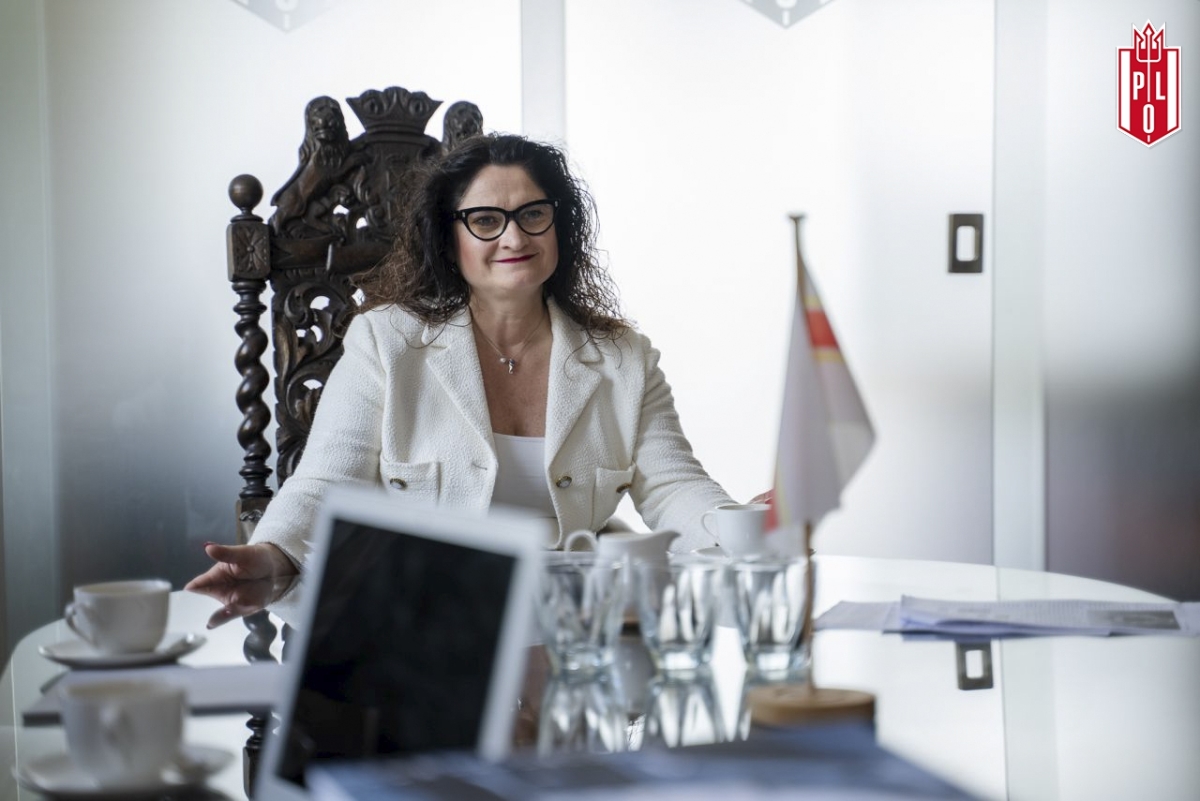 Date of publication: 01.08.2022
Polish Ocean Lines (PLO) is celebrating its 70th anniversary. "Using years of experience, we are adapting to changes in the market. We are opening a new chapter in our rich history", says president Dorota Arciszewska-Mielewczyk.


Polish Ocean Lines (Polskie Linie Oceaniczne, PLO) was established in 1951 and has a long tradition in liner shipping. Today, the company's activities are focused on providing shipping services by sea.

"We are talking about a great history, thanks to which PLO has been a forge of human resources. It would be a sin not to take advantage of this", says Dorota Arciszewska-Mielewczyk, president of PLO.

She stresses that as a shipping company with a track record, it has a chance to face the challenges brought by the market situation.

"We are open to new tasks. We see opportunities in handling new ships, we look at trends and see how important it is for the country to become independent in terms of energy", she stresses.

PLO and offshore. "We see our place there"

President Arciszewska-Mielewczyk admits that the nascent offshore market in Poland and the management capabilities of the vessels are nothing new for a shipowner like PLO, provided that training of personnel to operate them begins.

"Western companies have 25 years of experience, we in Poland have yet to gain it. We are ready to prepare and take on the management of offshore service vessels. However, these tasks must be divided among different entities. We would like to cooperate in this matter", the PLO president declares.

"LNG or transportation of energy resources is also within our reach. We have a wealth of shipowner experience and therefore we hope to be noticed, to be involved in the creation of local content and the maritime economy", she explains.

At the same time, she draws attention to the growing "maritime" role of modern supply chains.

"Because of its access to the sea, shipyards, shipping and shipowning businesses are developing in the region. Poland should take advantage of its location, as other European countries are doing. The maritime economy should play a bigger role in our region, it should develop better. Pomerania has a lot of companies with very experienced staff", stresses Arciszewska-Mielewczyk, adding that also in PLO it would not be possible to organize many projects without a cohesive, competent team.

"In many cases, this team is already formed by successive generations of employees associated with the company", she adds, also pointing to personal maritime traditions due to her late father, Eugeniusz Arciszewski, a captain of great shipping.

A new chapter for PLO is already being written

The CEO recalls that after 30 years, the old tonnage has been successfully replaced with new ro-ro vessels in 2020 and 2021.
"The ships were bought to face new challenges. A strong fleet made up of different vessels will help build independence. I think this is why it is worth bringing together, first of all, decision-makers with representatives of financial institutions and other entities to work out the division of roles. After all, the intersection of unclear competencies makes it difficult and sometimes even impossible to act efficiently and make rational decisions. Today this is a serious problem, there is a lack of comprehensive organization, and the sea, unfortunately, too often appears as too distant a body of water somewhere far from the capital not only on the map, but also mentally", she states.

Arciszewska-Mielewczyk explains that PLO is in the process of renewing its fleet and treats the ship purchase transactions as a major success achieved in difficult market conditions.

"This success would not have been possible without the involvement of our main shareholder the Industrial Development Agency", she notes. "I am glad that our needs have been understood. We want to develop the company further and look boldly into the future. After all, having our own strong fleet is not only the raison d'etre of the state, but also the raison d'etre of the entire Pomeranian region."

The latest addition to PLO fleet is the 193-meter-long POL Stella. This is the second twin ro-ro vessel that Polish Ocean Lines has bought from a Turkish shipowner. Previously, a POL Maris vessel was acquired.
Most recent