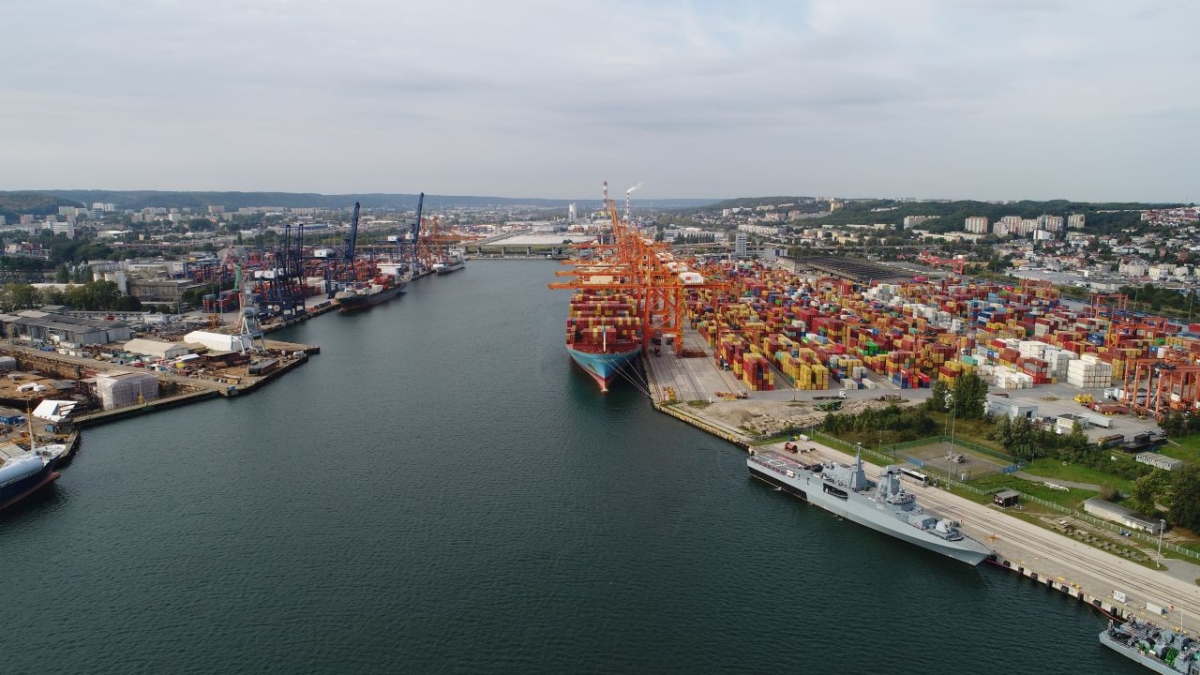 Date of publication: 24.02.2022
The Port Community System brokerage module introduced by the Port of Gdynia Authority will streamline the formalities related to ship handling in the port.

Port Community System, or PCS, developed by the Polski PCS company will allow crews and ship owners to complete formalities related to arrivals and departures to the Port of Gdynia - all will be able to take place in a much simpler, electronic form. PCS is already undergoing tests in the Port of Gdynia.

PCS allows shipowners, among other things, to report a vessel to the dispatcher, pre-arrival request, registration request and insight into the call planner. According to the Port of Gdynia, the application of the module will facilitate the use of port infrastructure and enable secure and fast exchange of information on ship and cargo handling. Automation of these processes will significantly accelerate and facilitate them. This is expected to translate into efficiency of cargo turnover. PCS will also become a very valuable source of information for the port and its partners. In the future, the system is to be developed with new functions.

The need for digitalization of ports has been widely discussed for several years. Testing of the Polski PCS in Gdynia was first announced by Maciej Bąk, Vice President of Gdynia Port Authority during last year's Maritime Congress in Szczecin. - Polski PCS is an opportunity to create new good systems. I confirm - in fact the first modules are tested right now and we are very happy about it - he said then. Striving for digitalization of ports was included as one of the priorities in the "Programme for the development of Polish seaports until 2030" adopted by the Council of Ministers.

The PCS brokerage module in the Port of Gdynia is still in the testing phase, so shipowners are not yet obliged to use it, however the Port of Gdynia Authority encourages to use and test the system, which is available at polskipcs.pl. Active participation of shipowners' representatives in the PCS tests is important because after the tests are finished using the system will be obligatory. Therefore, every opinion and comment on the operation of the PCS can help improve its work in the future.


Most recent