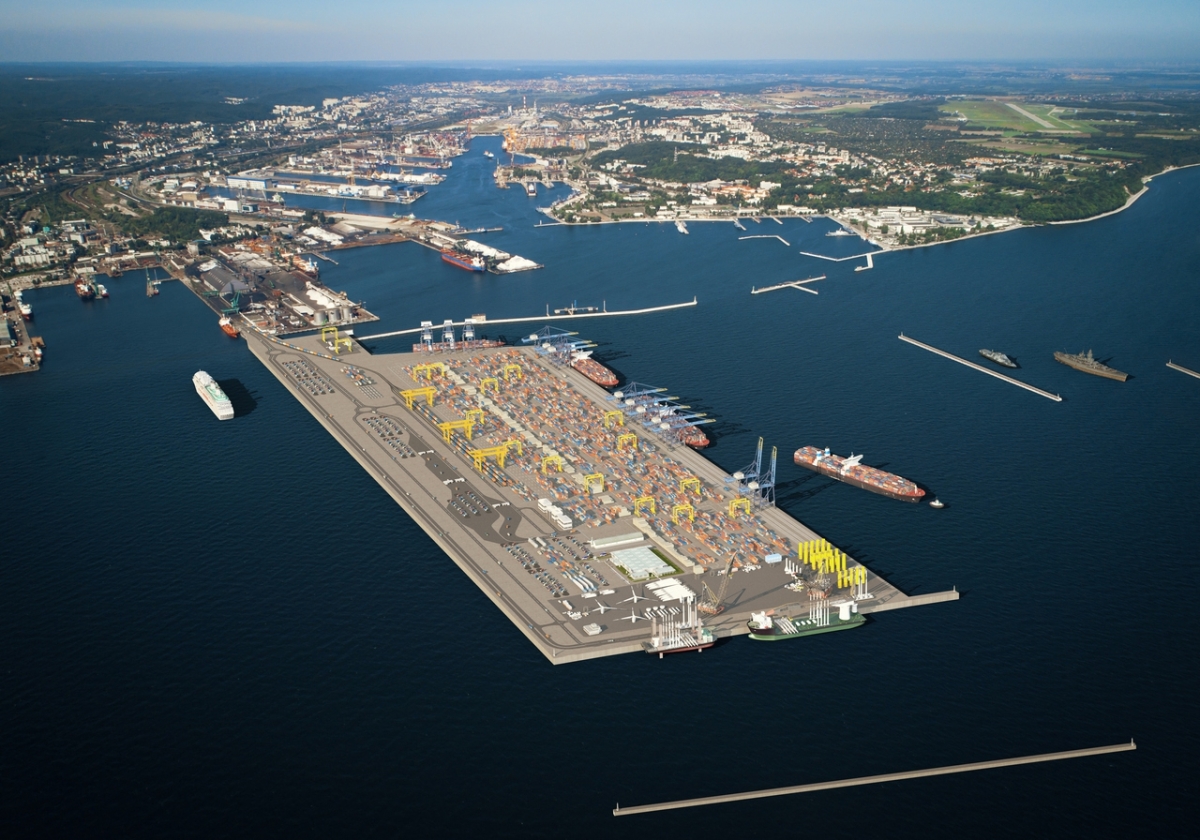 Date of publication: 09.05.2022
Exactly on May 3, ferromagnetic research of the seabed began in the place where the external pier of the Port of Gdynia is planned.
The research vessel started its work on May 3 and is checking the seabed near the entrance to the port. The ferromagnetic research is performed first. When the first tests are completed, geological tests will start.
- This is the next step to preparing documentation for launching the project of a universal external pier in the Port of Gdynia - says Maciej Krzesiński, commercial director of the Port of Gdynia Authority. - We must perform these tests, take appropriate samples, and then pass them on for analysis. On this basis, a report will be prepared, which will be submitted to the Ministry of Infrastructure for approval - he adds.
This stage of work will last until autumn. The research is carried out by Geotechnica Toruń.
Maciej Krzesiński mentions that although the external pier is to be built in an area which is relatively well checked because it currently serves as an anchorage, there is always some risk of finding dangerous objects, e.g. unexploded ordnance.
- We will be working in the seabed, and what is hidden in the bottom, we never know. That's why this research is conducted to minimize the risk of encountering objects, especially from the period of World War II. The very fact that even during various hydro-technical works in the port we occasionally find unexploded ordnance proves that certain probability exists - says Krzesiński. The research will show whether the seabed in this area hides such dangerous objects. If they are located, they will be neutralized.
The planned external pier will have a universal character. Its future operator will decide how it will be used. At the moment Port of Gdynia Authority is in the process of choosing it. Maciej Krzesiński emphasizes, however, that the activities that can be carried out on the pier can be versatile - they can include reloading of offshore elements, but also unitized cargo, heavy lifts or project cargo.
- One of the very important facts, which is even more important nowadays, is that this pier will provide great opportunities for military reloading. It will also be designed in this direction. The concept from the very beginning envisaged that this pier will ensure efficient reloading of troops - adds Maciej Krzesiński.
Most recent