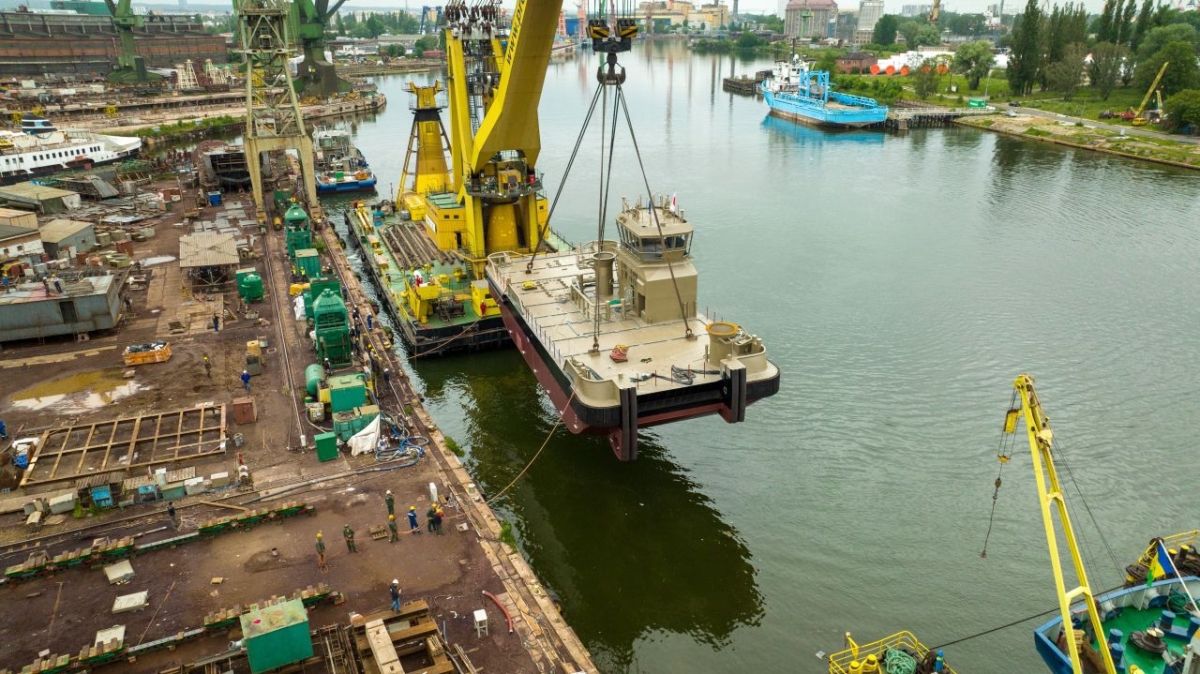 Date of publication: 21.06.2022
The launch of Multicat 3313 YN571830 took place on Monday, 20 June at Safe Shipyard in Gdańsk. This is the first in a series of three tugs being built at Safe shipyard for Dutch customer Damen Hardinxveld.


The hull is being built for Damen Hardinxveld shipyard, the type is a tug, Multicat 3313 build YN 571830.

- The technical documentation was made and delivered by Damen, while the ship model and working documentation was made by Safe shipyard's design office - says Andrzej Łuczak, Safe shipyard's technical and commercial director.

The ship's hull is partly fitted out, including piping systems, and a complete propulsion system has also been installed. The ship has been completely maintained.

- At the end of June the tug will be handed over to the client for final outfitting. The vessel was built under the supervision of the BV classification society - adds Łuczak.

Safe Shipyard is currently building two more sister hulls, which will be delivered to the client by the end of the year.

Basic dimensions - tug type Multicat 3313, construction number 571830:
length - 32.8 m
width - 12.5 m
draught - 2.17 m

About the Safe Shipyard

Safe Co LTD was established in 1995. The shipyard operates actively at home and abroad. It cooperates with contractors from France, Germany, Holland, Norway, Denmark and Iceland. It deals with building fully equipped ships, hulls, steel bridge structures as well as structures for offshore industry, chemical and petrochemical industry.
Most recent