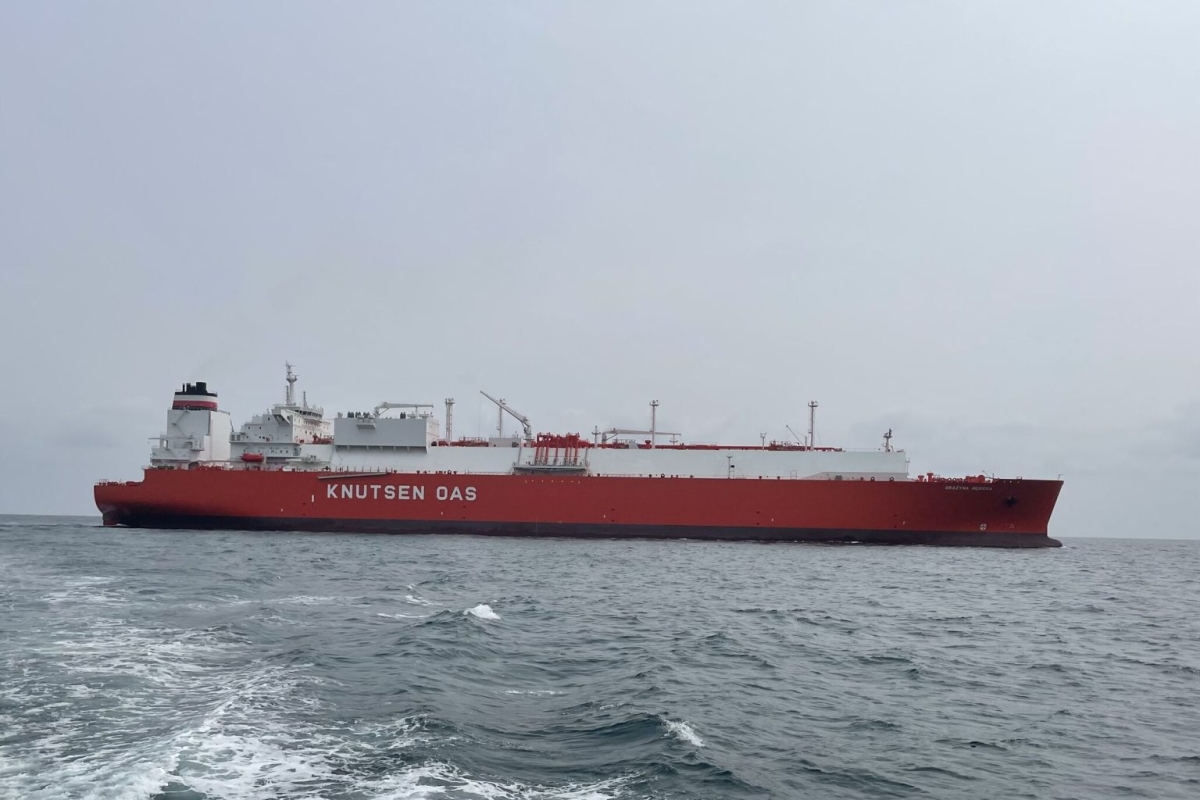 Date of publication: 17.05.2023
Grażyna Gęsicka, the second LNG carrier chartered by PGNiG, left the shipyard on its first commercial voyage.

On April 28, 2023, the gas carrier Grażyna Gęsicka was officially handed over by the HD Hyundai Heavy Industries shipyard to the operator, which is Knutsen OAS Shipping. The ship is under long-term charter for PGNiG from the Orlen Group.

Grażyna Gęsicka is the second of six LNG carriers ordered from Hyundai, which are to ensure LNG deliveries from the United States to Świnoujście. The first one, Lech Kaczyński, was officially welcomed in Poland in March and has already made the first deliveries to the country. Grażyna Gęsicka is currently on her first commercial cargo voyage. The methane carrier is expected to arrive around June 11 at the Sabine Pass terminal in American Louisiana. The ship is 299 meters long and its tonnage is 114,100 tons. It sails under the flag of France.

Advanced work is underway on further vessels ordered by PGNiG through Knutsen. They are being built at the Hyundai Heavy Industries shipyard in Samho. They will be named Saint Barbara and Ignacy Łukasiewicz. Both ships have already been launched and will probably be commissioned in the autumn of this year.
Most recent