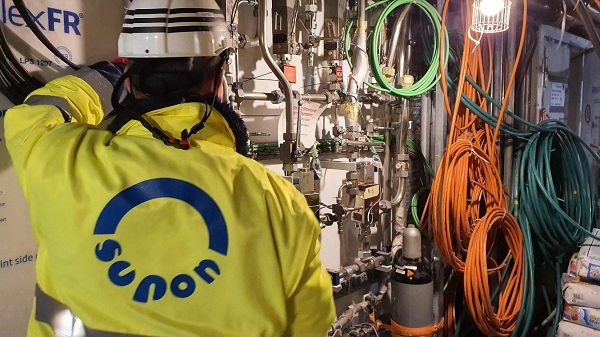 Date of publication: 19.04.2022
Investment in the professional development of employees, commitment to family values, as well as continuous business development with an emphasis on the culture of fire safety on land and sea, have built many long-term careers at Supon.

The company's history begins in 1958 with the establishment of the Service and Production Department as a unit to coordinate and oversee the activities of the Fire Department Association. In 1976, the Supon Trade and Technical Center for Fire and Protective Equipment was established, consisting of several Provincial Service and Production Establishments and the CENPO Fire Equipment Center.

It is now 43 years since Jerzy Hurkałło, the company's long-standing president, joined the company.

- I came, as they say, "for a while", and the key argument was good access to work. Back then, in 1979, the company's headquarters were located in Gdynia Orłowo - president Hurkałło recounts with sentiment. - I started as a chief mechanic, then I had an internship at the Gdynia shipyard. I was absorbed by this work, over the years I moved up the ladder in subsequent positions.

It was not until 1991 that the unit was transformed into a joint stock company Przedsiębiorstwo Handlowo-Techniczne Supon S.A. with its registered office in Straszyn.

- The previous director had a vision of joint stock company for employees. And all this to preserve jobs for people who had been here for years. So we started to buy shares from people who were not connected with the company - Hurkałło recalls.

Supon. More than 60 years of tradition

They managed to rise to the top through specialized services.

- We managed to specialize in a narrow range and that was our success. At the beginning 80 percent of our business was trade in, among other things, protective clothing, helmets, fire extinguishers, and everything related to that - recalls the boss of the company. - It is worth remembering that when you came to work in the morning, the queue of buyers was several kilometers long. Certain products were only available from us.

An important moment for the company was the year 1999, when Supon obtained ISO 9001 certificate, which guarantees the highest quality of services. A decade later the company moved to a new service and office building with a warehouse hall.

- Part of Supon remained in Orłowo due to its proximity to the port and shipyard. At that time I considered it a large source of income and I was not wrong at all - says president Hurkałło. - We are currently planning to merge our field divisions.

The year 2021 turned out to be a breakthrough as well. It was then that the project of construction of a new production, warehouse and office building in Straszyn was started. - Ultimately we want to move two divisions, Orłowo and Pruszcz Gdański, to Straszyn - announces the president.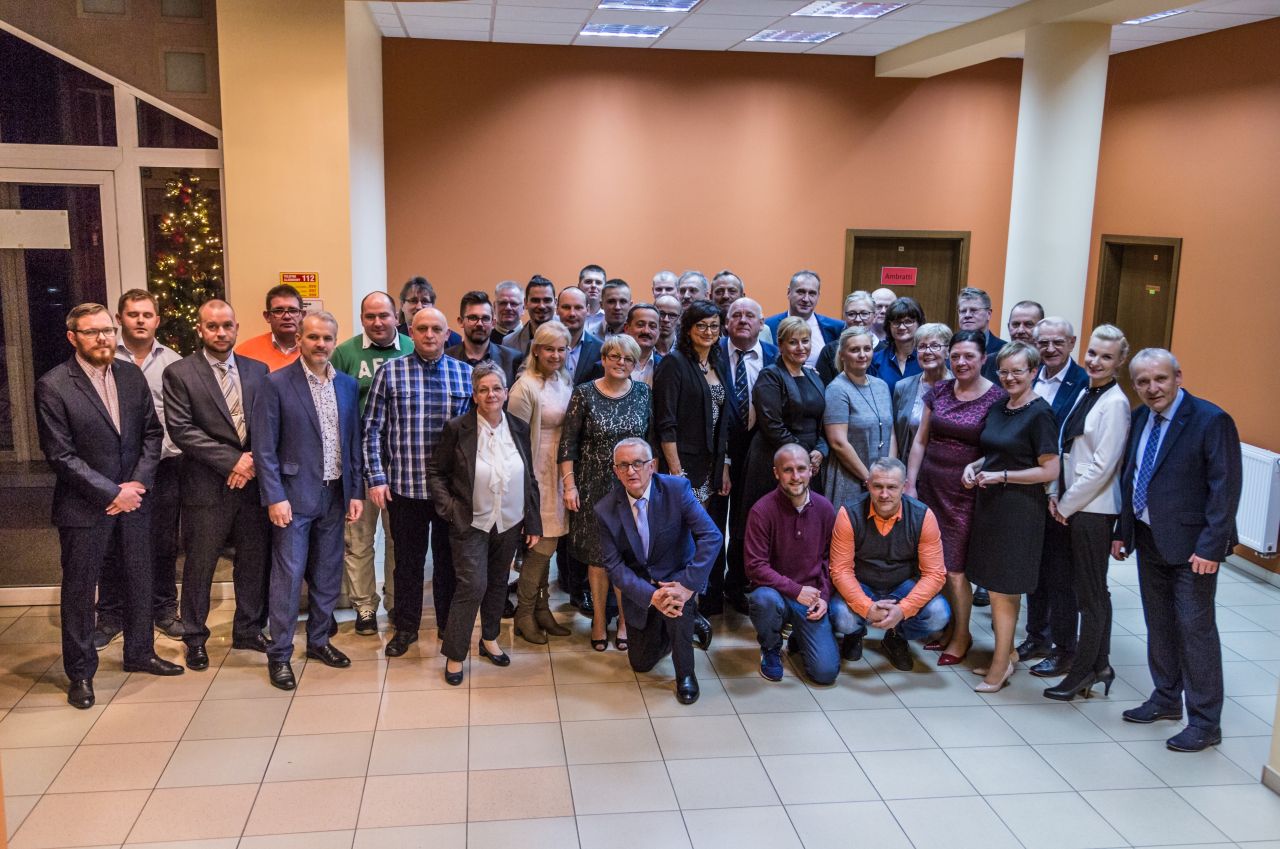 Key development directions

The head of PHT Supon S.A. dreams of further technical development of the company he has been building for years.

- We want to be a recognisable authorised assembler and servicer of fixed water and gas extinguishing systems - says the President.

Today technical fire protection systems are crucial for the company.

- The last complex installation we are proud of is the "Hi-Fog" water system by Marioff installed on the cruise ship Crystal Endeavor in the German shipyard MV Werften in Stralsund. In our opinion, the water mist system is the most friendly firefighting system - argues the CEO.

- This is because they extinguish even such devices as live transformers and everything that has so far been excluded by contact with water - emphasizes Piotr Gudalewski, director of Supon. - For example, large cruise ships require safe evacuation, such in which people could breathe and get out safely, and so that the firefighting system did not flood the ship, did not lead to its drowning - he explains. - The protective factor is water mist.

As Supon experts remind, water mist technology has already been used for several years on land. - In the case of fires in high-rise buildings, water mist is also used because a smaller water reservoir is needed, he adds.

From generation to generation

For many employees, working at Supon is, as it turns out, a "family" tradition. The bosses of the company in a conversation with MarinePoland.com counted even the grandchildren of people who have long since retired.

- We have many cases when parents bring their growing children to us. Often young people are looking for their own place, they start with an apprenticeship and before they know it they are with us for years. If someone proves himself, learns and wants to work, he has a chance for a stable and interesting job - assures president Hurkalło and emphasizes that this trend is determined by a cosy and family atmosphere, certain pay.

These assurances are evidenced by low migration of employees. - We also try not to use subcontractors. We do most of the installations ourselves - explains director Gudalewski.

- Therefore we avoid contracts of mandate or self-employment. Our employees have full social security and pension benefits. This is very important to us. People often come to us tired of the corporate system of work, constant overtime, rushing - assesses the president.
- We value the organization of work. Already at the recruitment stage we have a clearly defined candidate profile. We appreciate the desire for development, the feeling of bond with the team, because here everyone works for a common result, they take care of the business as their own. This strategy has worked well for us for years - convinces the president.

What professionals are in demand in this industry today? It turns out that the most sought-after specialization is electrical and pipe fitters.

- These people are the backbone of our company. We expect that someone who comes to us outside of school already has some practice. Later on, we have to invest a lot of time in him anyway. It takes a minimum of a year to "groom" a good proffesionalist. You need to know how to read a drawing, spot the differences between the design and the actual state, and finally - how to behave on a ship, and everyone is different - enumerates director Gudalewski.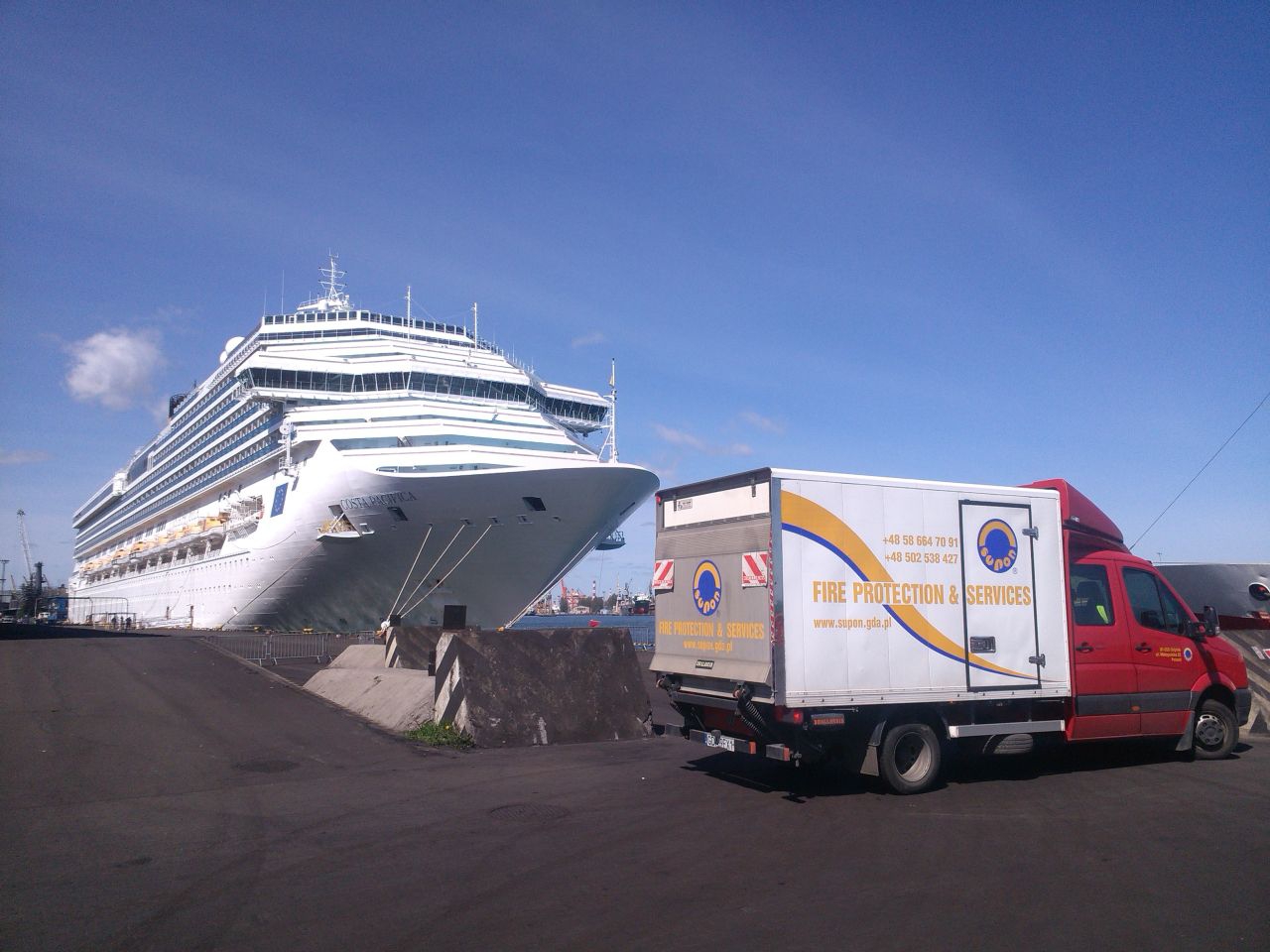 The investment in training pays off. "Extinguished fires are our advertising"

Training is the main direction for the management of PHT Supon S.A.

- Investment in training a very good employee is certainly a priority. Our people work on very dangerous systems. This entails exceptional responsibility, it is not worth taking shortcuts. In the event of a fire, the effectiveness of our installation is evaluated. We cannot afford any shortcomings here. It simply costs too much. Successfully extinguished fires are our best advertisement - emphasize the company's managers.

That is why the system of reproduction of authorizations and maintaining the continuity of qualifications is taken very seriously in the company.

In exchange for involvement and willingness to learn, Supon offers support of experienced, long-term employees.

- We have a very open relationship. If someone has a problem, an idea or a doubt to discuss - my door is always open. You just have to talk to people. I am not the type of boss who is seen once a year. In my opinion accessibility for employees is the basis of management and functioning of a company - emphasizes the president.

Over the years Supon has gained a number of authorizations and approvals of marine classification societies.

- Our quality and knowledge is appreciated by companies from all over the world, from USA, through Belgium, to Japan - says Adam Lelek, manager of the company's branch in Orłowo, who has been working for Supon for 41 years and specializes in offshore.

- We service ships from all over the world sailing under different flags. This means that each system is different, and you have to bear in mind that the regulations of each flag differ significantly. Before the ship enters the port we have to be one hundred percent ready to handle it.

What does this mean? You have to know the features of the ship, predict what parts may be needed. Of course, the key is the time of such service and the whole service.

- Sometimes our service lasts only one hour. The stay of the ship in the port costs a lot, so the quality of our services is widely appreciated for good comprehensive preparation and professionalism - concludes Adam Lelek.
Most recent