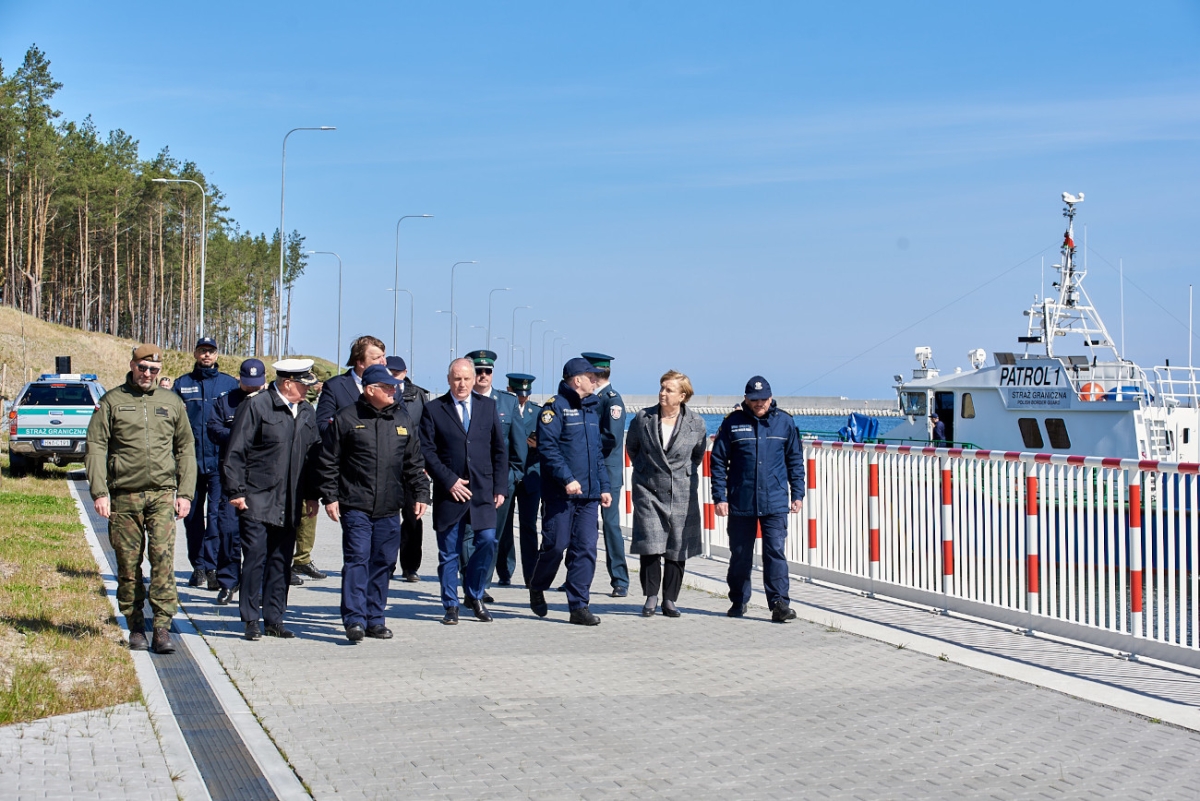 Date of publication: 02.05.2023
On Monday May the 1st, the Nowy Świat border crossing on the Vistula Spit was opened. The ceremony was attended by representatives of the Border Guard, customs and tax services, the Pomeranian Voivode Dariusz Drelich and local government authorities.

On this occasion, a press briefing was held with the participation of the Pomeranian Voivode Dariusz Drelich, Commander of the Maritime Border Guard Unit Rear Adm. Andrzej Prokopski and the director of the Maritime Office in Gdynia, PhD Eng. Capt. Wiesław Piotrzkowski. The ceremony was also attended by representatives of local and self-government authorities.

Voivode Drelich said that the shipping canal on the Spit is one of those investments that strengthens the position of Poland militarily, economically and politically.

"For the first time in the post-war history of our country, we can say that we have free access to the Vistula Lagoon and we do not have to obtain the consent of our eastern neighbor" – said Drelich.

Commander of the Maritime Border Guard Unit Rear Adm. Border Guards Andrzej Prokopski added that this is already the nineteenth sea border crossing operated by MOSG officers, which will be operated 24 hours a day in passenger and goods traffic.

"Ship checks will be carried out in two designated places, the so-called border control points" - said Rear Adm. Prokopski. This place will be serviced by officers of the border post in Krynica Morska.


The opening of the Vistula Spit - a waterway connecting the Vistula Lagoon with the Baltic Sea - took place on September 17, 2022.

Krzysztof Wojcik (PAP)
kszy/ joz/
Most recent