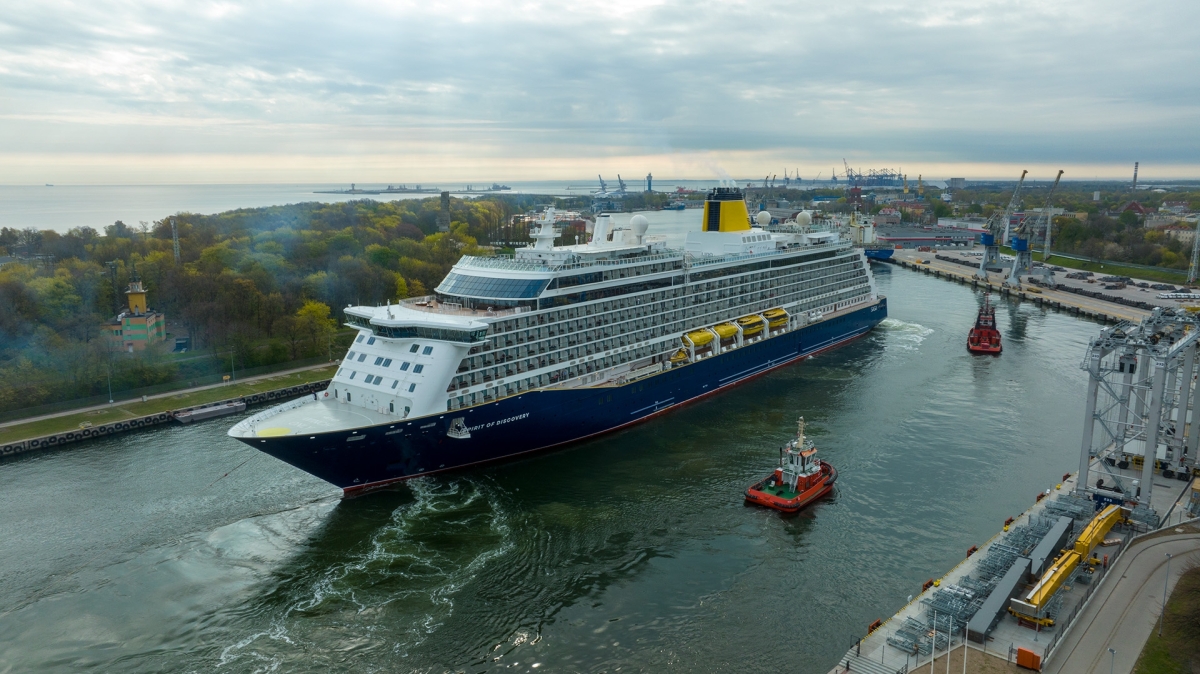 Date of publication: 08.05.2022
Cruise ship Spirit of Discovery sailing under British flag entered into Port of Gdansk with 495 passengers on board. She moored at Westerplatte Quay on Saturday, May 7th. The vessel is 236.7 meters long.
Spirit of Discovery is on a 15-day cruise on the Baltic Sea. It set off on 27 April and the cruise will end on 12 May. She is currently on her way to Roenne, Denmark.
We are facing a rich season for cruise ships in the Port of Gdansk.
– We are planning about 100 calls. If we manage to achieve this result, it will be a record year. Nevertheless, due to the pandemic and geopolitical situation this number can be very changeable – assesses Michał Stupak, expert on the shipping market in the Port of Gdansk.
In 2020 six such vessels called at the port of Gdansk, and in 2021 - nine.



Most recent