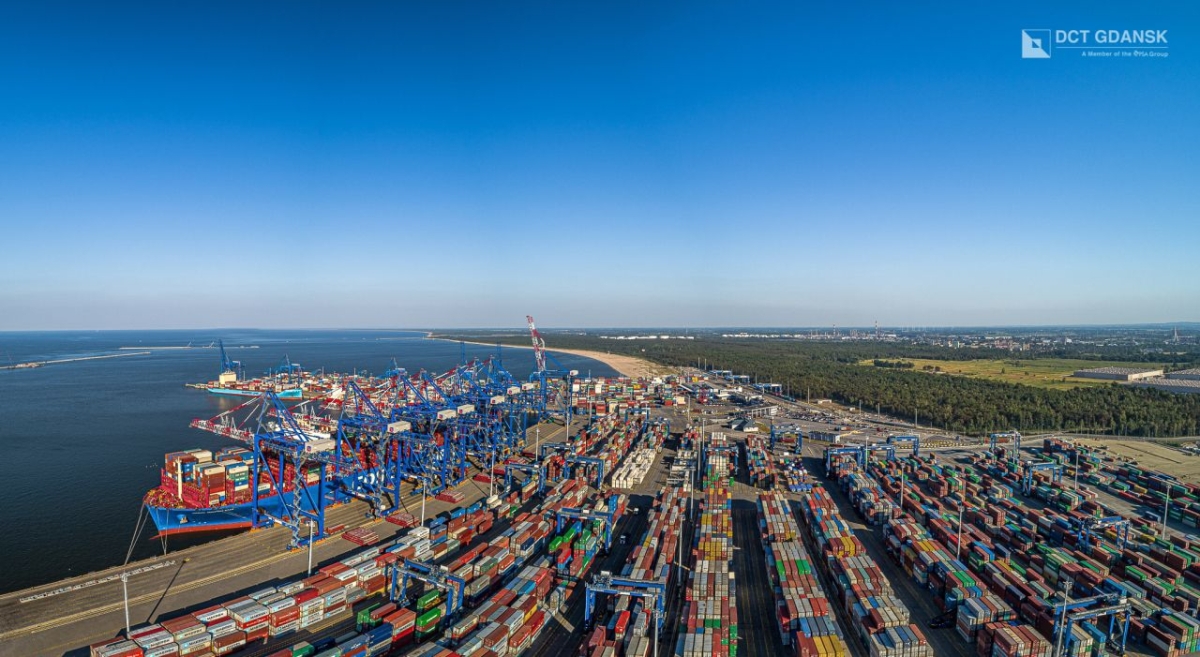 Date of publication: 14.04.2022
In March 2022 DCT Gdansk, the largest container terminal on the Baltic Sea, handled a record 206,645 TEUs. This is an increase of more than 9 percent compared to the terminal's previous record set in January 2020.
This achievement is significant, especially in light of the difficult pandemic situation, continued challenges in the global logistics industry and the ongoing conflict in Ukraine.
– With this latest record, we have proven that we are resilient despite the turmoil in the industry, taking advantage of DCT's advantageous location and maintaining the highest quality of service. I would like to pay special tribute to our employees as they are the ones who, week in, week out, all year long, deliver results that meet our customers' expectations – said Charles Baker, DCT CEO.
Record-breaking transshipments
Despite the difficult market situation in 2021 DCT will handle a record volume of over 2,092,432 TEUs.
– This year DCT Gdansk celebrates its 15th anniversary. For 15 years we have been striving to build a true Baltic hub and transportation gateway for Poland, CEE and the Baltics. With more than 200,000 TEUs handled in March we have reached a milestone in container handling in Poland. DCT will continue to grow and invest to further strengthen its position, not only in Poland but in Northern Europe as a whole. The expected long term growth provides the basis for the construction of our third deepwater terminal, Baltic Hub 3 – added Charles Baker.
Upon completion of Baltic Hub 3, DCT will increase its handling capacity by 1.7 million TEU to over 4.5 million TEU annually. The investment, whose value is estimated at 500 million euros (about 2.3 billion zlotys), will include the construction of a quay (located east of the existing T1 quay) with a length of 717 meters, depth of 17 meters and 36-hectare site.
Most recent