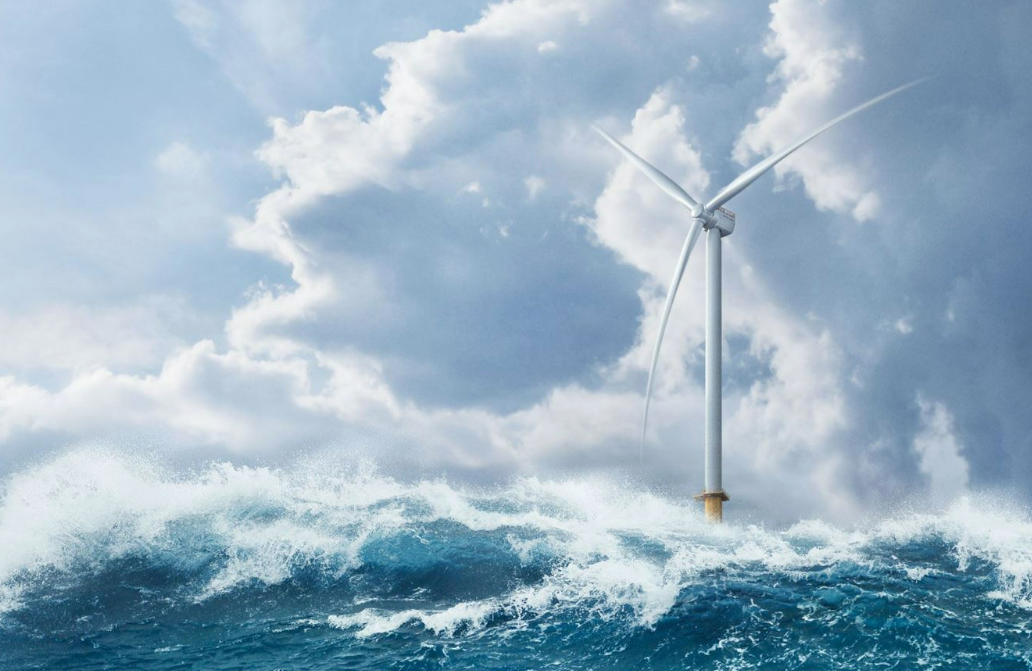 Date of publication: 03.10.2022
Siemens Gamesa Renewable Energy (SGRE) is a Spanish-German wind turbine manufacturer that is well known to the wind industry in Poland. The global leader in wind component manufacturing has been involved in the development of the Polish offshore wind sector for many years. It has already secured its first contracts as a preferred turbine supplier for Polish projects. It is currently working on the construction of a Baltic Sea Offshore Execution Center based in Gdańsk. In an interview in our "Who's Who in Polish Offshore" series, we ask Paweł Przybylski, managing director and director of offshore sales at Siemens Gamesa Renewable Energy, about plans for the Polish offshore wind market.

Siemens Gamesa Renewable Energy (SGRE) is a wind leader with 27,000 employees involved in energy transformation projects. The company has delivered technology with a total capacity of 124 GW. Siemens Gamesa is currently the world leader in the offshore wind market with about 70 percent of the European market. In addition, the company has the most extensive installed base and the largest order book in the industry. Company representatives emphasize that the company's goal is to maintain its position as a global leader in the offshore market through technological solutions. Siemens Gamesa also makes no secret of its desire to fully engage in the Polish offshore wind market.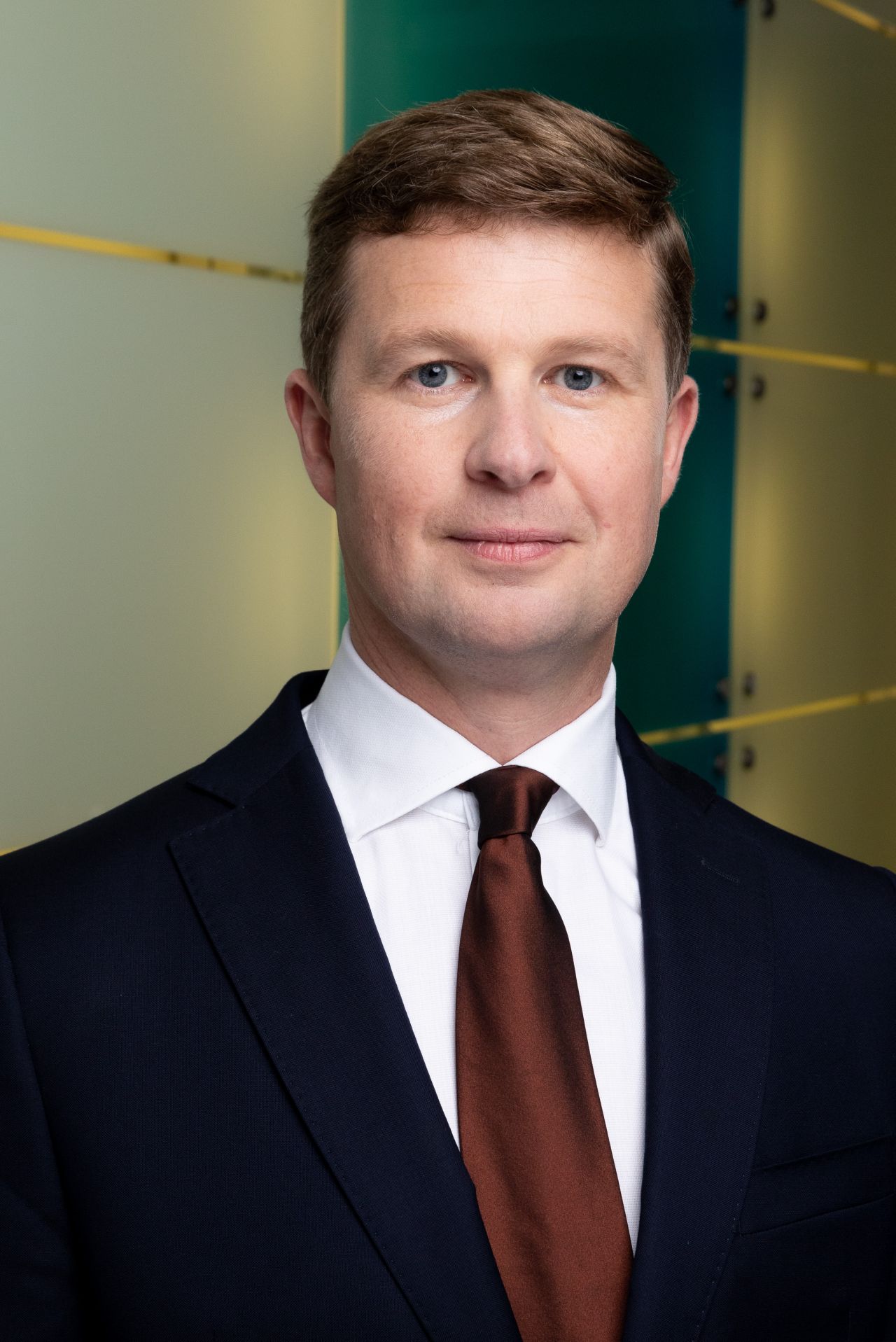 – Siemens Gamesa has been active in the Polish offshore wind market for 10 years. From the very beginning, we have been present in various discussions and initiatives that have been created to develop this market in Poland. Our goal is to acquire projects here, to build professional teams from sales to project implementation to offshore service. Of course, it is very important for us to continue supporting local players in the development of this market in our country – says Paweł Przybylski.

SGRE strengthens staff and builds Baltic Sea Offshore Execution Center

The company has succeeded in building a solid offshore sales team of about 20 people. As Przybylski notes, this was not an easy task.

– Most of the recruiting took place during the pandemic, so almost all the interviews took place only online, and we could not meet the candidates in person. Nevertheless, we succeeded, and now we're going one step further – we've just officially started the creation of the Baltic Sea Offshore Execution Center, which will consist of two parts: about 100 new employees who will be located in our new office in Gdańsk, and about 50 technicians who will be hired to work on offshore wind farm projects as commissioning technicians – he reports.

The project is complex and hiring the right number of employees may take several months. The specialists will cover areas such as pre-assembly activities, project management, construction management, commissioning of offshore wind farms in Poland and many other countries. Gdańsk will be the main location of the office.

– Last but not least, we are also successful in the sales field. To date, we have managed to sign three contracts as a preferred supplier of offshore wind turbines in Poland – two with the Polenergia/Equinor consortium for the Baltic II and Baltic III projects, and one with RWE for the Baltic II project. The combined capacity of these projects is almost 1.8 GW, and we are looking forward to equipping them with our latest offshore wind turbines – he stresses.
Siemens Gamesa has been engaging Polish companies for many years

Poland has special hopes for the involvement of Polish companies in wind projects in the Baltic Sea. Maintaining the rate of so-called local content in the production of technological solutions and services is already a standard for SGRE.

– The topic of local content is not new to us. We have been working with various companies in Poland for many years and, on average, purchase goods and services worth more than 250 million euros a year. That's why we have been involved in many discussions on the government initiative on local content rules for offshore wind energy in Poland. In September 2021, we signed the document "Polish Offshore Wind Sector Deal". As a result, we are permanently looking for new local partners, and we believe that we will be able to attract several new ones to join our global supply chain – says Przybylski.

In June 2022, SGRE established a partnership with RWE and the Maritime University of Szczecin. The cooperation agreement aims to identify joint activities to support student education. It also includes exploring the possibility of cooperation on some research projects.

Earlier, RWE and Siemens Gamesa joined forces to accelerate the development of the Polish offshore wind energy sector. RWE has selected Siemens Gamesa as the preferred supplier for the F.E.W. Baltic II project. The 350 MW offshore wind farm is to use 25 flagship SG 14-236 DD offshore wind turbines made by Siemens Gamesa. The cooperation also includes a service agreement. For operation and maintenance of the F.E.W. Baltic II project, RWE has chosen the port of Ustka.

Implementation of SGRE's activities would not be possible without well-prepared ports - installation and service. SGRE has been holding talks in this regard for several years, but is also looking at the preparations of ports in Gdańsk and Świnoujście.

– We have started talks on pre-installation terminals with several ports in Poland in 2019. We have presented our requirements and shared our experiences from other ports with the authorities. We are monitoring the state of preparation of Polish ports in Gdańsk and, more recently, Świnoujście. We are also following up with our clients on service ports such as Łeba and Ustka, and we are pleased that the first contracts for leasing land there have been signed. This will give investors ample time to prepare the appropriate infrastructure for service crews – says Przybylski.

Offshore wind projects face a number of challenges, initiated in 2020.

– The problem of rising prices for materials, components and services, such as transportation, began two years ago when the COVID-19 pandemic began, and then Russia's invasion of Ukraine in February of this year further increased the turmoil in commodity markets. We, like all other market participants, must now deal with these challenges on a daily basis. Several internal and external initiatives have been taken to adapt to the new situation and minimize the risk of delays and further cost increases, but of course not everything can be secured – says Przybylski. – Siemens Gamesa is responding to the new reality and this is reflected in our discussions and contract negotiations with customers, he adds.

Baltic Sea a development window for SGRE technology

Siemens Gamesa sees the Baltic Sea as a prime location for offshore wind development. Wind farms equipped with SGRE turbines are already operating in western waters in Germany and Denmark.

– We have signed contracts for the first three projects in Poland and will work on further agreements with investors in the country – he says.

Siemens Gamesa is also following developments in new markets in the eastern part of the Baltic Sea, namely Lithuania, Latvia and Estonia. Przybylski stresses that the company is keen to gain market share in these markets as they develop in the future.


Most recent