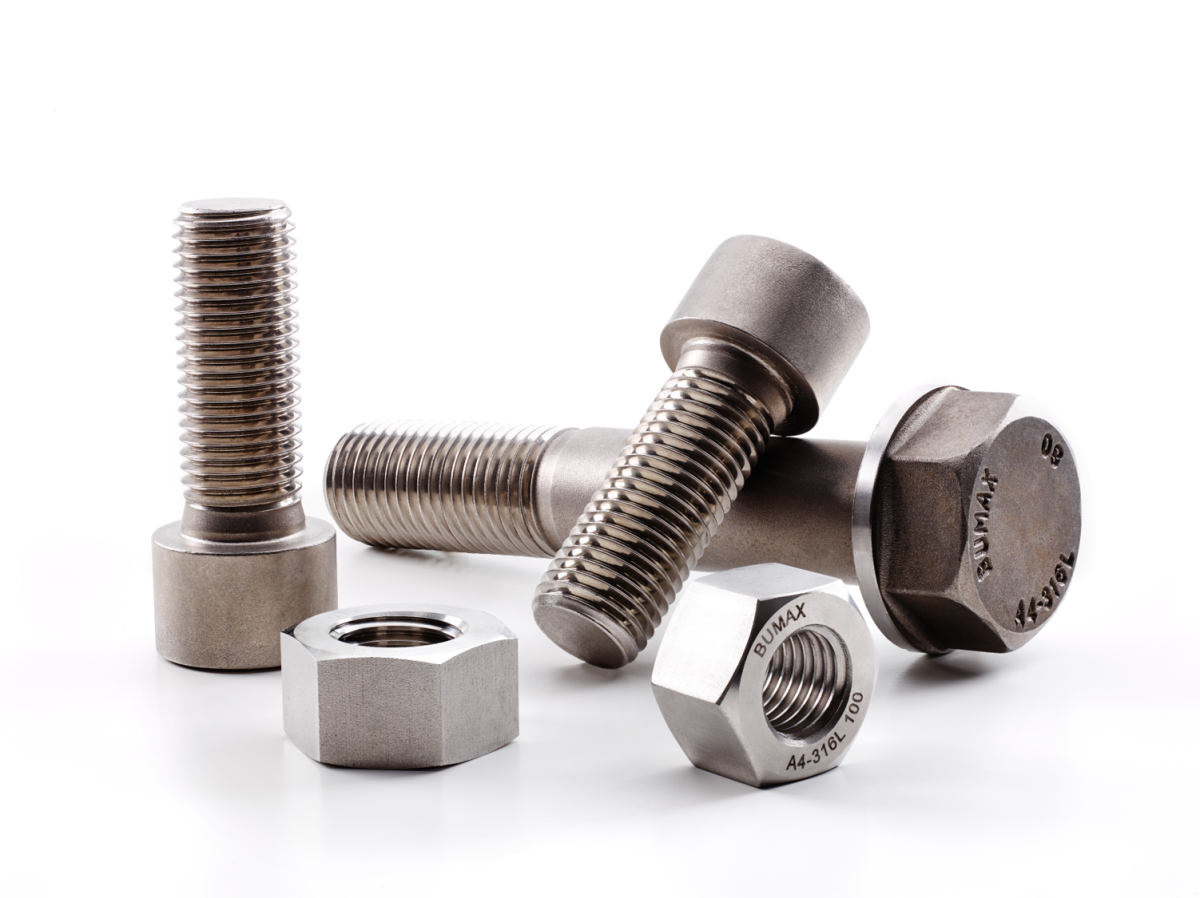 Date of publication: 01.07.2022
Although the cost of small bolts or other fasteners compared to other components of a wind turbine, is negligible, their role in the overall project is enormous. If a single bolt fails during operation, the consequences can be dire. That's why it's better to shop around for ones that offer more certainty.

The first offshore wind farm ever built was Vindeby, launched in 1991 off the coast of the Danish island of Lollandia. Since then, similar projects have begun to spring up around the world, and the process has accelerated considerably in recent years. Most farms are expected to last 25-30 years. This means that the ideal situation would be for all components of individual turbines to be able to withstand all that time without significant damage or wear. For the vast majority of them, this is a utopian vision. However, there are components that can perfectly handle both the time of operation and the extreme marine conditions. Interestingly, these small components are both essential and crucial to the smooth functioning of virtually any structure, yet they are often treated neglectfully by designers and engineers. And that's a mistake.

Better now than later

- We are getting calls from more and more companies that operate existing wind farms. It turns out that after the turbines have been in operation for a few years or more, problems with corrosion of bolts appear – says Nimeka de Silva, Marketing & Strategy Manager at Bumax, a Swedish company that manufactures specialized bolts and fasteners. – We provide them with advice and assistance. They are only now, after some time, discovering that these small bolts and fasteners matter a lot, and the right selection of them has a very big impact on success of the project – he adds.

That's why developers and contractors of offshore wind farms and other offshore projects should think about the right components now. Their cost relative to other components such as foundations or blades is negligible, but replacing them in the course already consumes much more resources and time. And the potential failure of a simple small bolt washer can lead to serious failure and sizable losses.

Where it is necessary to bet on bolts and fasteners that will demonstrate durability in the extreme conditions of the marine environment, manufacturers and investors are turning to Bumax products. This is a Swedish brand of stainless steel fasteners, covering a range of different steels and strength classes.

– Bumax produces the world's strongest stainless steel bolts – asserts Nimeka de Silva. – In the most extreme situations, after all other options have been exhausted, customers turn to Bumax for possible solutions. Over time, as demand for some of these grades of products has increased, we have invested in maintaining a wide range of standard off-the-shelf products. Therefore, we believe that when it comes to high-strength stainless steel fasteners, Bumax maintains a clear leadership position in the market. We are constantly investing in research and development and innovating to stay at the forefront and bring new high strength products to market – says de Silva.
Special screws for special applications

The Swedish brand's products are already widely used in the marine industry. They have successfully proven themselves in the production of offshore wind turbines, but also in the shipbuilding industry, among others. Bumax bolts have found applications where high strength and resistance to overloading, as well as environmental conditions, are needed: in the construction of racing yachts, submarines, offshore mining platforms, underwater production and cabling systems, systems extracting energy from sea waves or high-performance outboard engines.

Many of Bumax's products were developed and marketed by the brand for the first time. Some of them were also developed specifically for customers who needed a tailor-made solution. Therefore, the product range includes a variety of materials and proposed applications. The flagship Bumax 88 and 109 series of bolts are made from premium A4/316L stainless steel, which offers higher corrosion resistance in marine environments than standard bolts made from theoretically the same type of steel. The snag, however, lies in the proper selection of the type and grade of steel and the supplier.

Bumax parts are also praised by welders, as they have a low risk of scale formation during welding. They also have higher yield strength, which translates into higher fatigue resistance. For even higher marine requirements, Bumax DX 129 and SDX 109 are recommended, while for larger diameters, such as M30 and M36, Bumax Nitro 109 is available, which was developed at the special request of one of the marine customers and has remained in the brand's wide range of products.

Install and forget

The advantages of Bumax products are confirmed by research. In 2017, the Swedish manufacturer supplied fasteners to the Danish research project CeJacket, which aimed to develop more efficient manufacturing methods for structures used in offshore wind farms in deep water. The idea was to test the feasibility of manufacturing the shell structures of turbine foundations in modules rather than as a whole. Bumax 88 stud bolts, washers and nuts, which are designed for offshore applications because they provide high corrosion resistance during operation in salt water, were selected for testing. A 2019 CeJacket Splash Zone report published by Force Technology, summarizing the results of three tests, concluded that "Bumax 88 stainless steel fasteners and stainless steel bolt extensions showed no signs of pitting or crevice corrosion, and no signs of cracks in the base of the stud and nut." The tests took into account connections both below and above the waterline, as well as in the crucial "splash zone," where conditions are most difficult by their variability and accumulation of salt deposits. But what exactly do these results mean?


– The use of high-strength, corrosion-resistant Bumax products can be a good choice for demanding offshore applications, because they can reduce the life-cycle costs of the project – says Robert Svendsen, managing director of sister company Bufab Denmark.

The ideal situation for offshore wind farm developers is to use components that will not cause problems in operation. In short: they can be forgotten about for the entire life of the turbine. This was the assumption made by Denmark's Bladt Industries, one of the largest companies involved in large-scale steel structures, which ordered bolts, nuts and washers from Bumax for the 2019 MW Northwester 2 wind farm on Belgian North Sea waters. The product chosen for this project is Bumax SDX 109, a duplex fastener that performs well in extreme conditions and exhibits exceptional corrosion and stress resistance. These were used, among other things, to fasten external turbine generator platforms. Bladt Industries engineers opted for Bumax products when looking for fasteners that they would not have to worry about for the entire 27-year life of the farm. This would not have been possible with ordinary carbon steel bolts.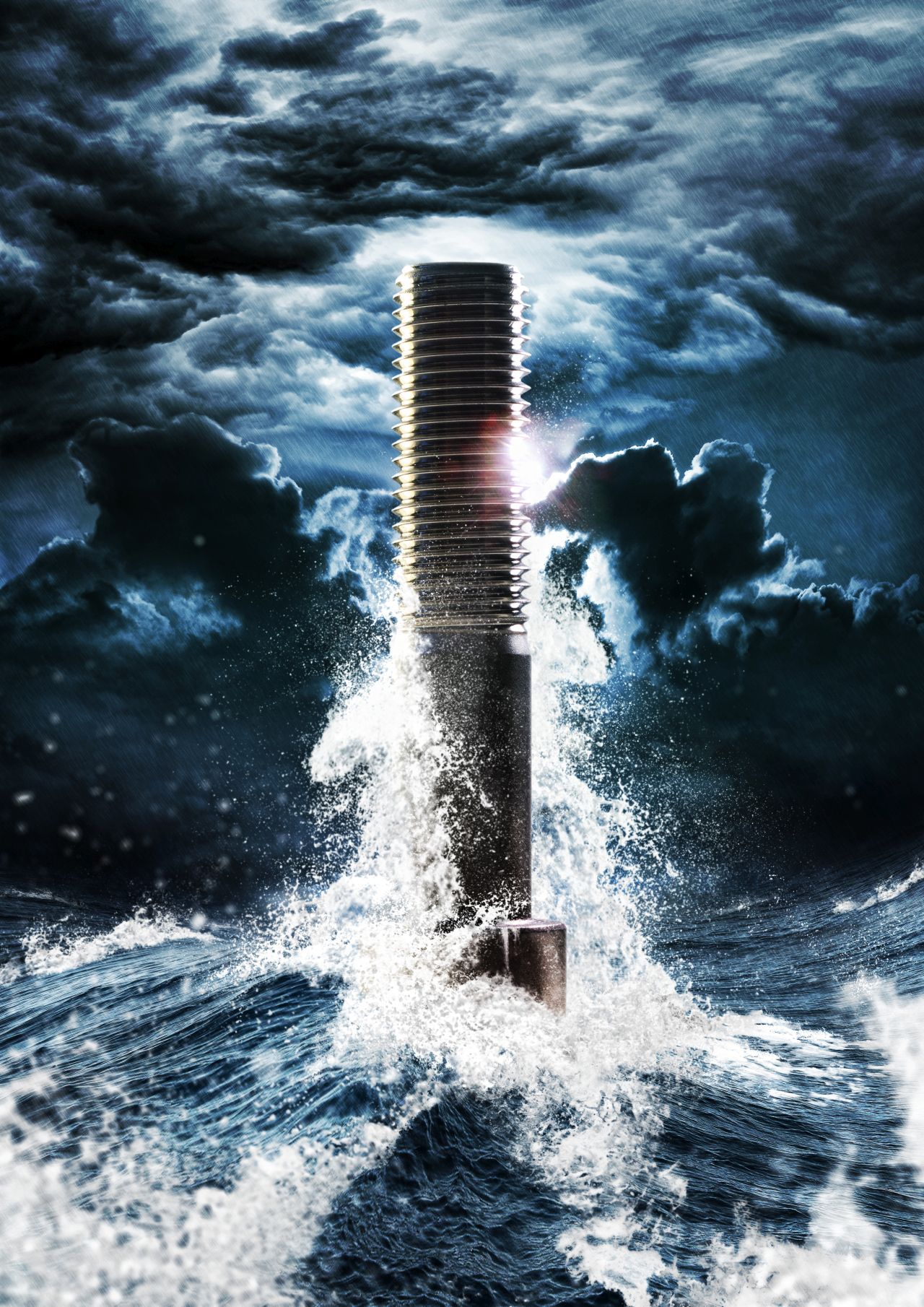 To the aid of Stockholm

Polish customers, however, will be primarily interested in how Bumax products will cope in the specific conditions of the Baltic Sea. That's what you can ask construction giant Skanska, which has ordered 15,000 Bumax fasteners for the high-profile Slussen project in Stockholm. The large urban area is being rebuilt and supplemented with, among other things, new locks and flood control levees to help the city and region save itself from floods caused by rising sea levels. The entire project is one of the largest infrastructural investments in Sweden in recent decades.

Because of the function the locks are to perform, there is no room for shortcomings or mistakes. That's why the large flood control locks and gates, which are expected to last at least a century, must perform perfectly in both the salty seawater environment and the water from Lake Mälaren. The possibility of repair during operation simply does not exist. For the project, Bumax supplied bolts from the Bumax 88 and Bumax SDX 109 families, and the company also began working with the Swedish research institute RISE, so that specialized equipment was used to test the mechanical strength of the fasteners. The results showed that the fasteners can reach loads of up to 1221 kN (more than 124 tons).

Not only wind farms

Bumax is present not only in wind farms, but also in other investments leading to the energy transition. Among other things, the Swedish company's products were used during a two-year pilot project that resulted in the development of a next-generation tidal turbine. The 1 MW HydroQuest turbine was trial installed off the coast of Brittany and began operation in April 2019. After more than two years of operation, the fasteners of the Bumax 88, installed at a depth of 30 meters, showed no signs of corrosion or seizure and retained all mechanical properties.

- We didn't encounter any bolt connection issues during the project, and our team had no trouble seizing these components during disassembly – says Raphaël Coquet, project director at HydroQuest.

The next step will be to design the next generation of tidal turbine. Seven such 2.5 MW units will be installed at the Flowatt project site off the Normandy coast. They are expected to operate for about 20 years. HydroQuest has already announced that it will use Bumax products for the work.

A thicket of solutions

While it may not matter much for home DIY or assembling a shelf in the garage, when it comes to huge structures of strategic importance to the economies of entire regions, every detail counts. And the smallest screws, nuts and washers can prove crucial to the long-term operation of such installations. Finding your way through the maze of available solutions without the right guide can be an impossible task. Bumax, however, is not only a wide range of products, but in-depth technical expertise.

- There are many families and types of stainless steel. Manufacturers use very different ones, so one bolt will not be the same as another – explains de Silva. – At Bumax, however, we are not only involved in developing solutions and manufacturing. We are able to advise customers, help them find their way through the maze of possibilities and match the right solution to their needs – he adds.

Want to know more?
Bufab Poland Sp. z o.o.: Marta Skowronska, Marta.Skowronska@bufab.com
Argip Sp. z o.o.
Most recent