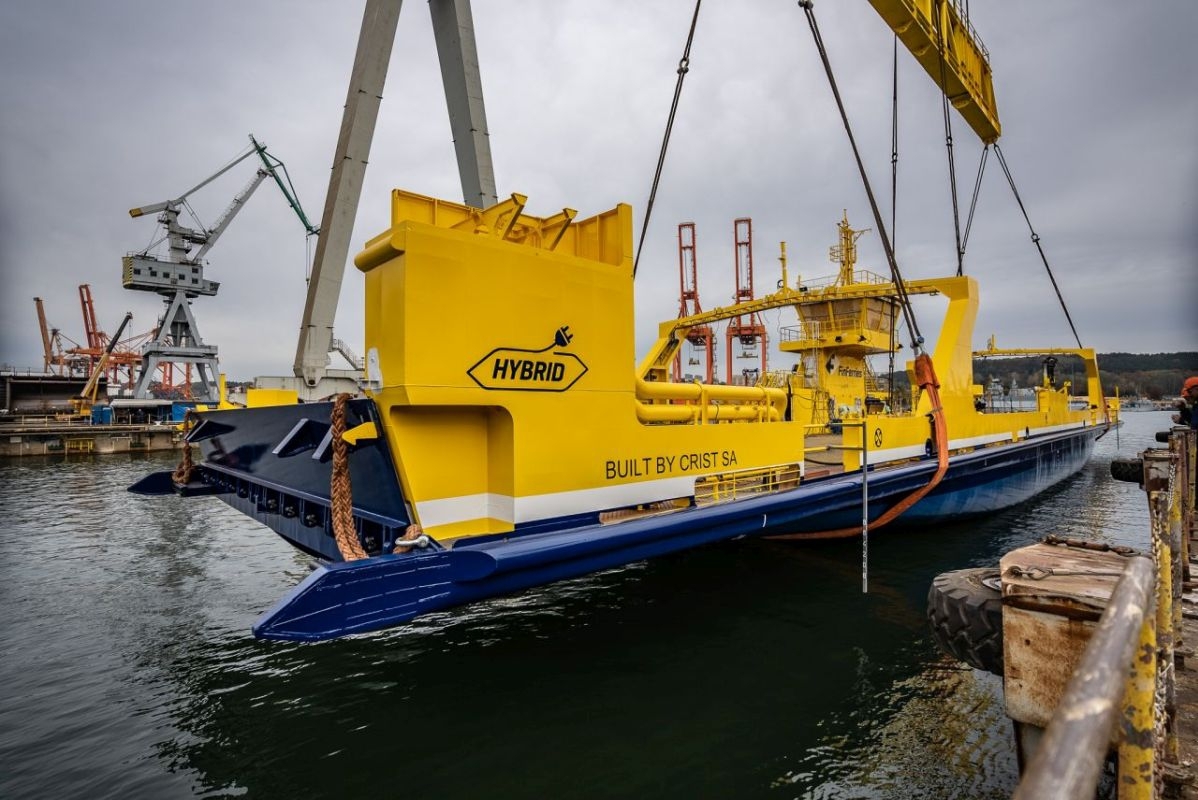 Date of publication: 24.10.2022
The launch took place on Friday, October 21. The vessel was attached to the enormous Crist gantry crane and lifted. Then it was transported several hundred meters above the shipyard yard, other vessels and blocks under construction and slowly dropped onto the water in the submerged shipyard dock.


The new ferry with the construction number P317 does not have a name yet. It measures 70 meters in length and will be able to accommodate up to 52 passenger cars or a combination of semi-trailers, trucks, coaches and cars, as well as up to 200 people. The ferry is two-sided, which allows faster loading and unloading.

Its most important feature, however, is the power supply - the unit is to sail on the destination route only using battery power. The batteries will be charged from land during loading and unloading in minutes. The ship is also equipped with diesel generating sets, but they are only to act as a backup power source in case of bad weather conditions along the route.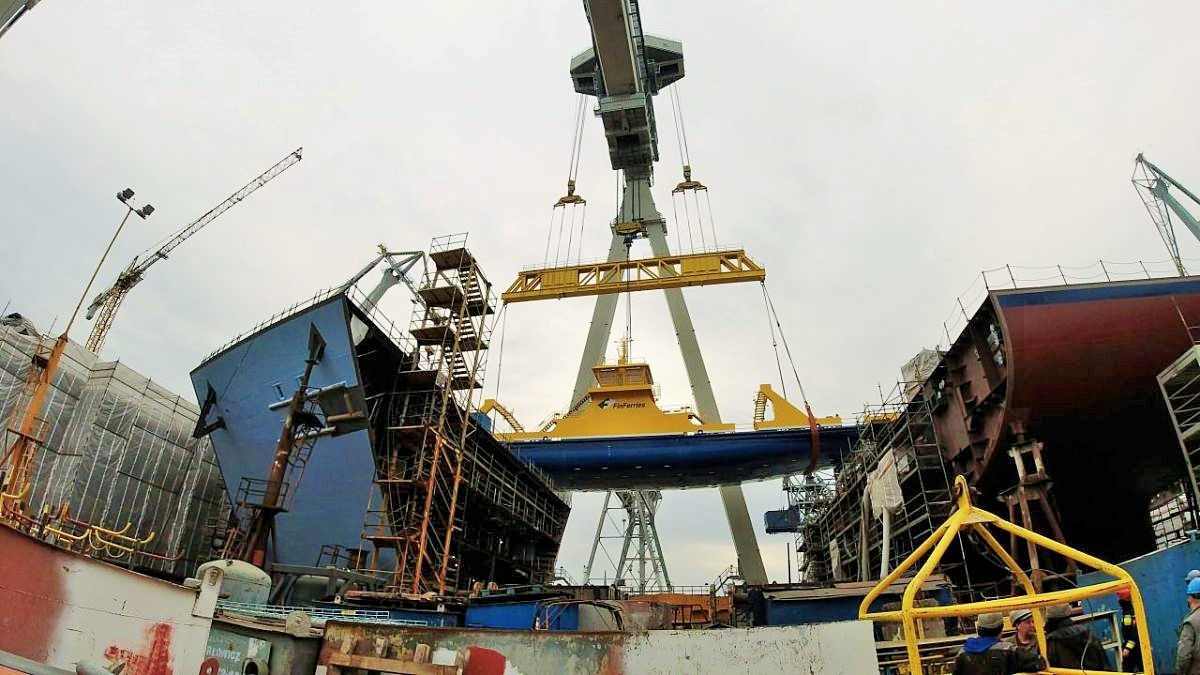 After handing over the ferry to the shipowner, which is to take place after the last finishing works in early 2023, the ship will enter its regular Nauvo - Korppoo route in Finland, where it will operate jointly with another operator's ferry - Prostvik 1.

The ferry launched on Friday is the third hybrid vessel ordered by FinFerries from the Gdynia shipyard Crist. The first was the famous 96-meter Elektra, which is also called the first hybrid ferry in the European Union and the second in the world.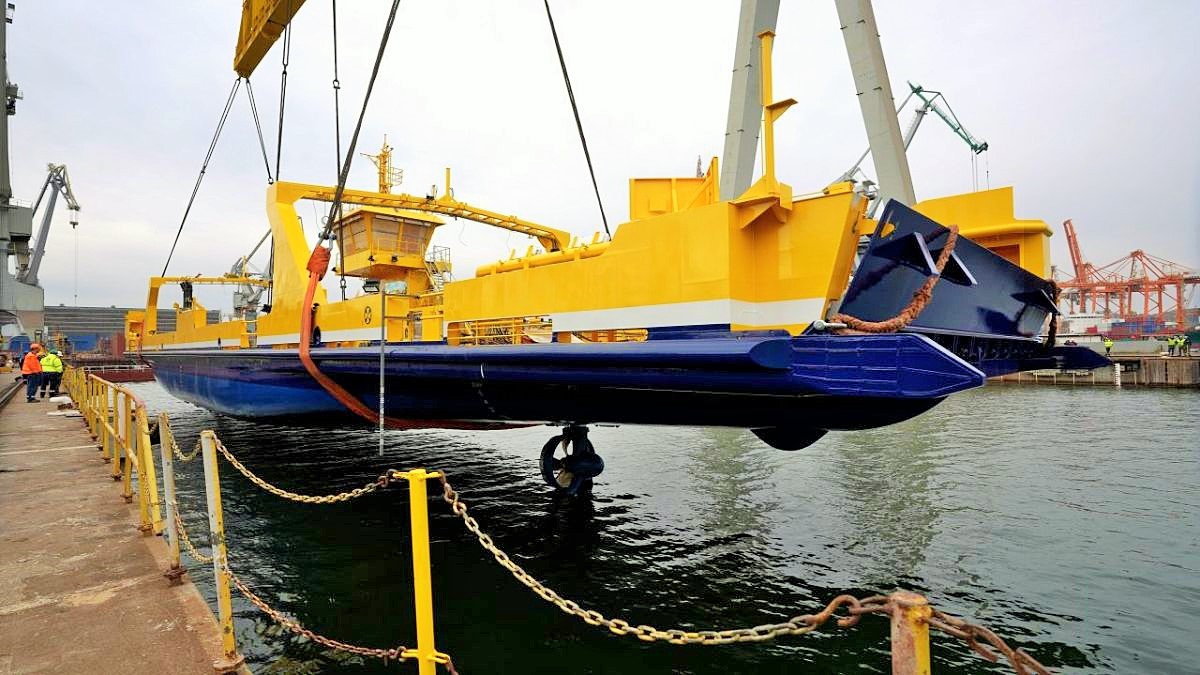 Elektra won, among others, the "Ship of the Year" award in the Marine Propulsion Awards 2018 competition and was widely echoed around the world. In the summer of 2022, the Altera ferry was launched - another one ordered from Crist by FinFerries, using the same, although modernized technology, but slightly larger than its predecessor, measuring 104 meters.
Most recent