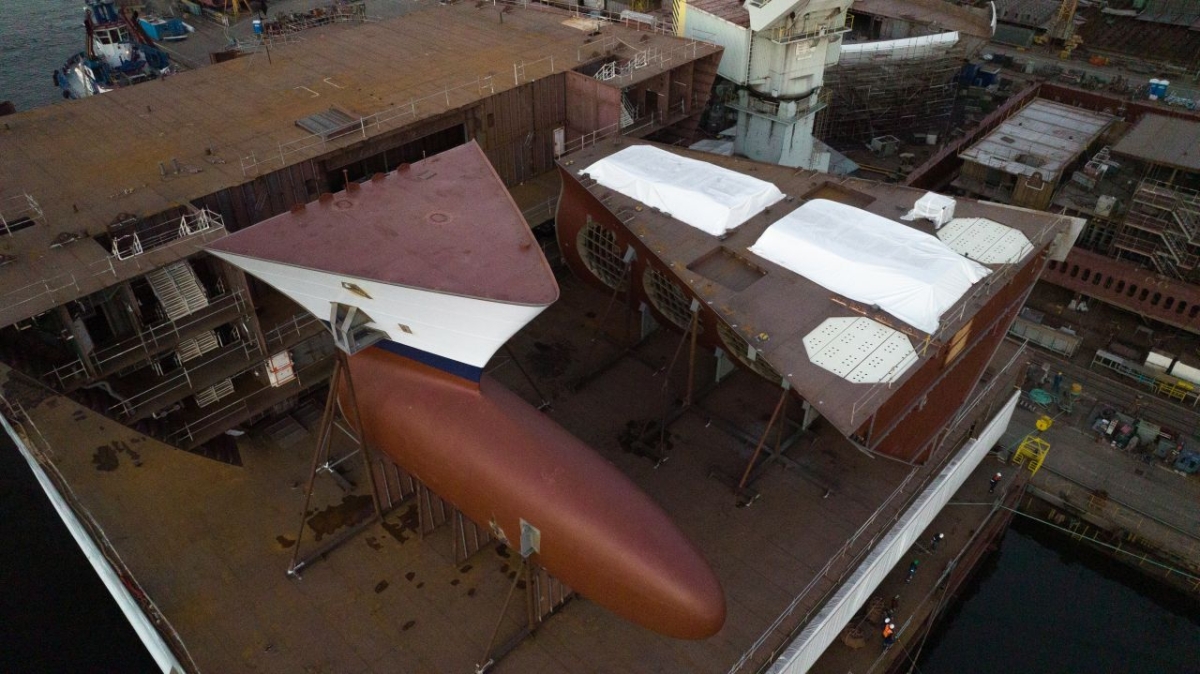 Date of publication: 14.06.2022
The mega block built in Crist Shipyard is a part of a passenger ship with number A35. It is another order for one of the biggest shipyards in the world - Chantiers de l'Atlantique.


The launching operation started on 7th June. The construction left Gdynia three days later. What will be the purpose of the mega block for the A35 unit?

- This particular mega block is part of a passenger ship. We built it for our long-term French client, Chantiers de l'Atlantique shipyard - says Michał Drążkiewicz, project manager.

The shipyard in question is located in Saint-Nazaire in France. The importance of cooperation is confirmed by the fact that Chantiers de l'Atlantique is one of the largest shipyards in the world, building a wide range of commercial, sea and passenger ships.

Unit A35 in detail

This is yet another, the ninth partially equipped mega block built by Gdynia Crist.

- We built laundry part and part of engine room part. The mega block is about 100 meters long and weighs 10 thousand tons. It was assembled in two stages - says Drążkiewicz.

The lower part of the construction - engine room and laundry - were built directly in Crist shipyard. Some of the blocks were delivered by the French, Gdynia's experts were responsible for the assembly.

- It is a very interesting mega block, because it is a "ready" part of the ship: fully equipped, painted, with all installations, cables and pipelines - says the manager adding that the mega block built in Gdynia is one of the most demanding components of the ship, where the heart of the most complicated systems is located.

The launching operation was exceptional. At the same time an electric ferry was launched.

The mega block will be towed to France for about two weeks.
Most recent