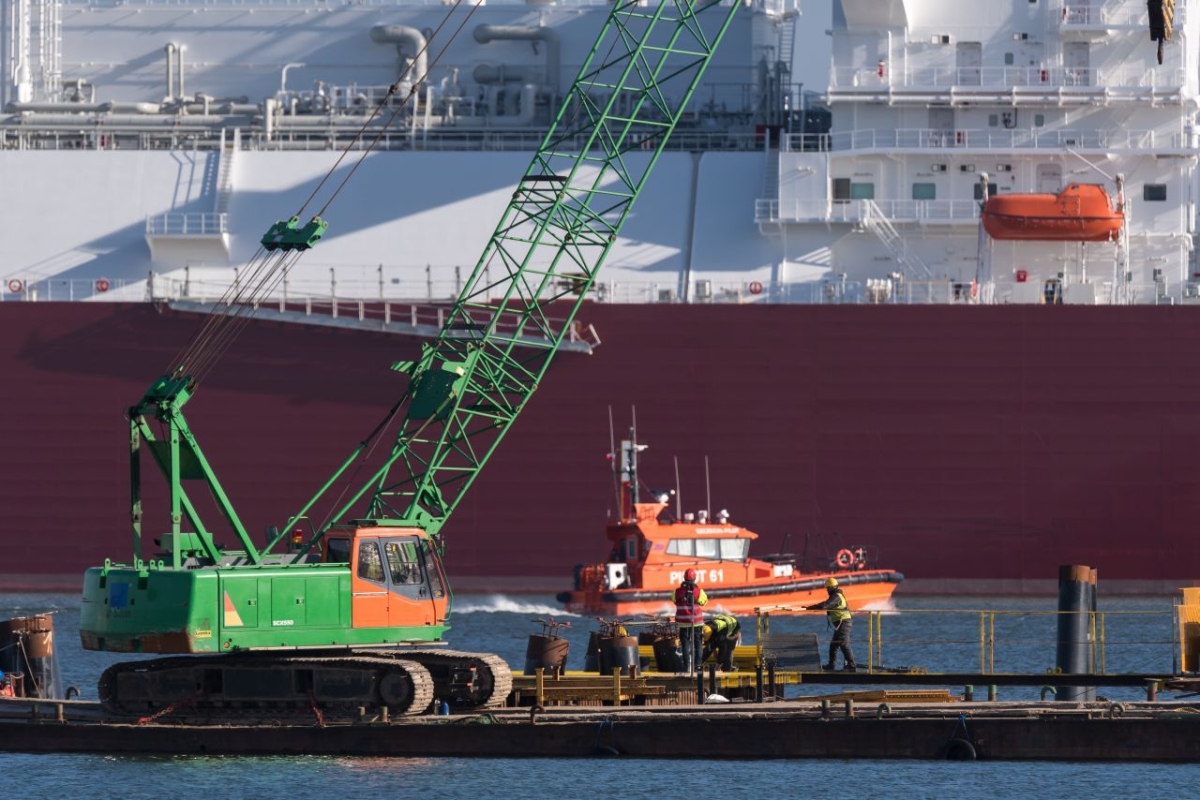 Date of publication: 10.03.2022
The LNG terminal - Gazoport - in Świnoujście is preparing for a record number of ships with gas. At the same time, the works on the new quay are still in progress.
According to Monika Woźniak-Lewandowska of the Szczecin and Świnoujście Seaports Authority, the gas reloading in Świnoujście has increased by almost one fourth. In March, four vessels are to arrive at the terminal, one more than in the same period of 2021.
- If we compare January-February 2021 to January-February 2022, we have 23 percent more LNG fuel at the terminal - said Wozniak-Lewandowska.
At the same time, the works on the construction of a new quay in Gazoport are still in progress. It is to be put into operation still this year. It will enable the unloading of two LNG carriers simultaneously in Świnoujście. It will also be possible to reload LNG onto smaller vessels.
- The progress of works is quite considerable, as it already amounts to 70 percent. The very shape of this wharf is already visible, as reinforced concrete works are being conducted in that area - said Woźniak-Lewandowska.
Most recent