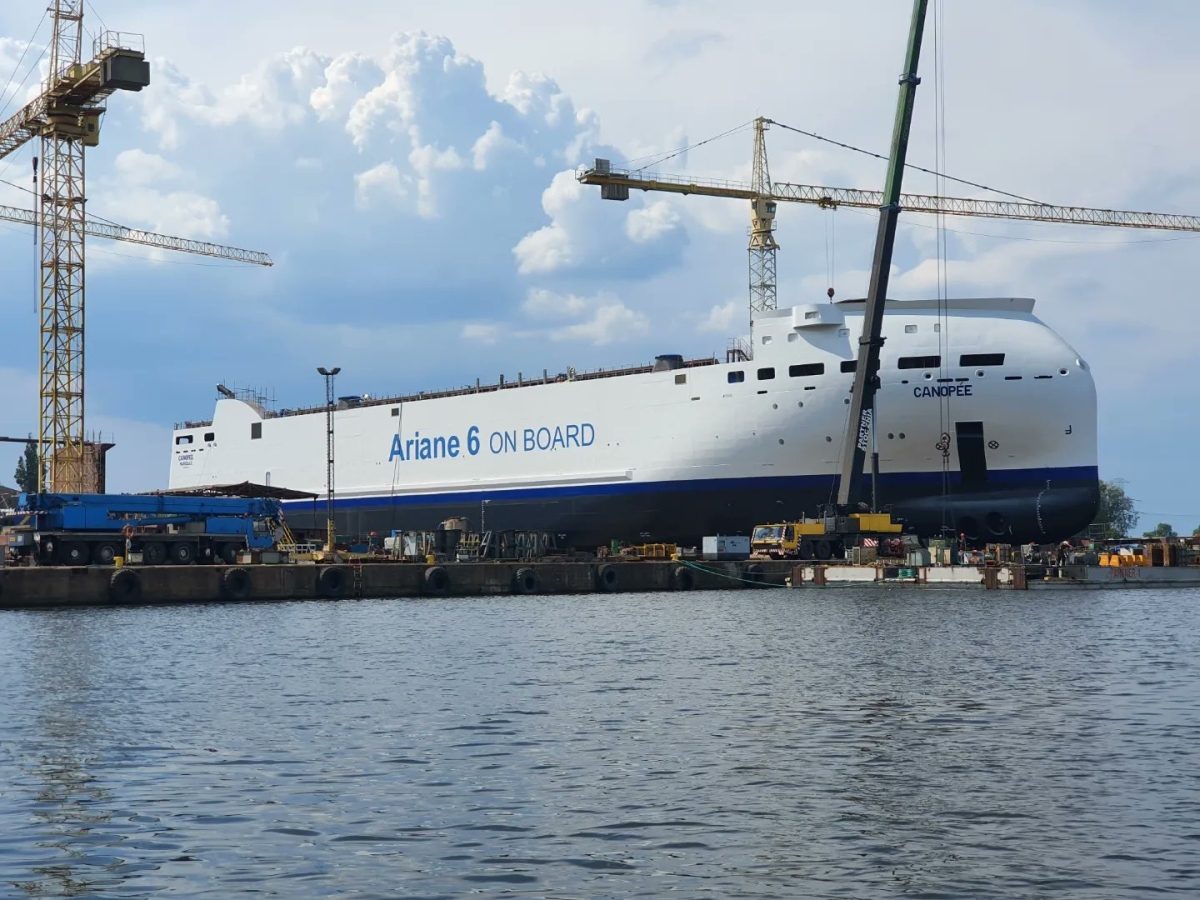 Date of publication: 02.07.2022
The Canopee ship on its first voyage will transport elements of the new European space rocket launcher, the Ariane 6, from Europe to the Kourou spaceport in French Guiana. Its hull was built in Szczecin by Partner Shipyard of Police.

Piotr Szynaka, production director at Partner Shipyard, said in an interview with Radio Information Agency that the ships built by the company are built on land. Equipping of the vessel will take place after the launch. Canopee will sail to the Netherlands in about three months.

- Once built, the ship is lifted on hydraulic equipment. Special riding platforms are put in place, with the help of which the ship is lowered onto the pontoon. The official launching of the vessel takes place in the Szczecin Shipyard "Gryfia" – he explained in an interview.

The ship is very modern, 121 meters long and 23 meters wide, and is distinguished from others by its sails. Four unfolding "sailwings", about 45 meters high, will complement the diesel engine. The use of wind will also save fuel. Piotr Szynaka added that for this reason Canopee is a "green vessel - that is, a ship that cares about the environment."


Most recent