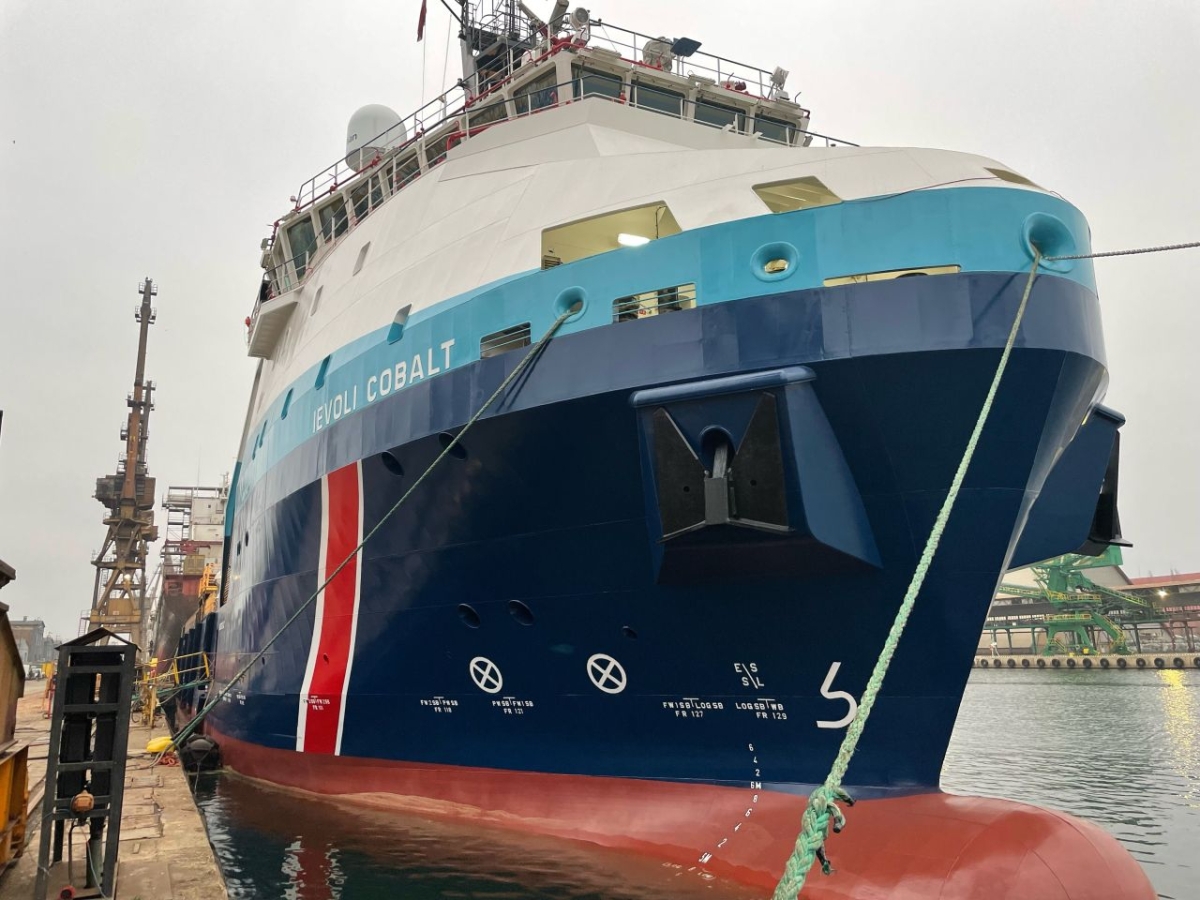 Date of publication: 27.11.2021
Ievoli Cobalt, an offshore vessel belonging to Next Geosolutions, was renovated at the Remontowa SA shipyard in Gdańsk.
The Italian company Next Geosolutions, specializing in engineering and geological research in the maritime sector, strengthens its position in Poland and on the Baltic market. Apart from involvement in the Baltic Pipe project, establishing cooperation with the University of Gdańsk and announcing the opening of an official office in Poland, Next Geolosutions cooperates with Polish shipyards. Last week, the ship Ievoli Cobalt left the dock of the Remontowa shipyard, where it was undergoing a class renovation.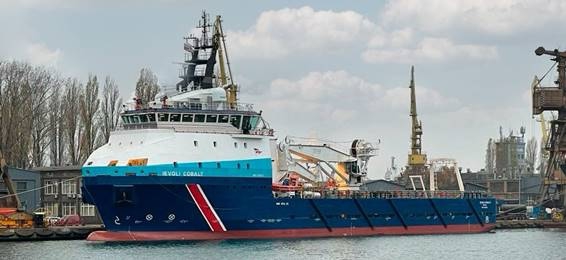 Photo: Next Geosolutions
According to the representatives of Next Geosolutions, both Ievoli Cobalt and the sister-ship Ievoli Amber were designed in Poland by the Gdynia-based ship design and consulting office MC Ship Design & Marine Consulting Ltd (MMC SD&MC). Several out of several dozen vessels in the Next Geosolutions fleet have also been built in Polish shipyards. Therefore, it was a natural move for the operator to choose a Polish shipyard to carry out a class renovation, which must be carried out periodically, every 5 years.
Next Geosolutions also emphasizes that the choice of the Polish shipyard was dictated by both the known quality of the work and the company's commitment to investing and strengthening its presence in the region.
Built in 2016, Ievoli Cobalt has 3,907 tons carrying capacity and 4,495 tons gross tonnage. The ship is 83 meters long and 17 meters wide. It was designed and modernized to carry out comprehensive hydrographic measurements and as a vessel supporting the process of laying submarine cables and pipelines.
The representatives of Next Geosolutions inform that due to its parameters, Ievoli Cobalt can successfully carry out works in difficult hydro-meteorological conditions and is ideally suited for operations in the Baltic Sea.
During the class renovation at the Remontowa shipyard, Ievoli Cobalt underwent typical maintenance and painting treatments, but also gained new winches and a tilting girder. The operation of sensors of research devices was also improved and the stern azimuth thrusters and bow thrusters were renovated. The ship also has now a ballast water treatment system. The on-board crane was also inspected.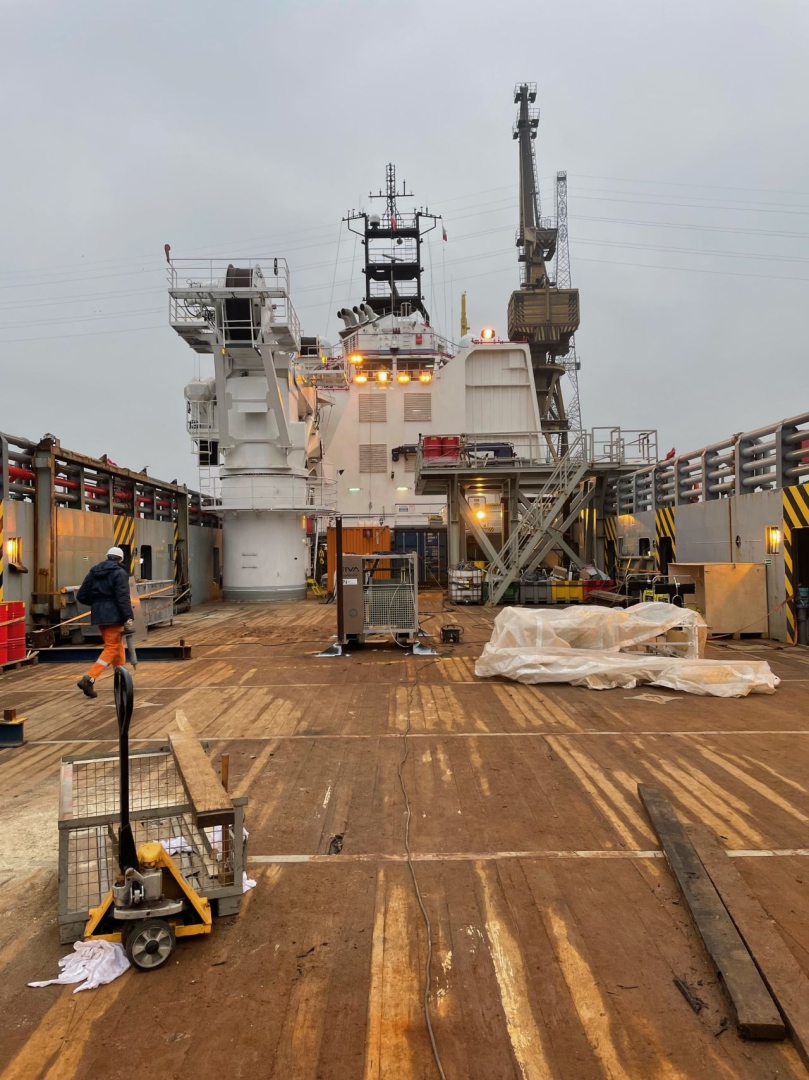 Photo: Next Geosolutions
After staying in Poland, Ievoli Cobalt will sail to the North Sea, where she is to perform geological surveys and examine the seabed in search of unexploded ordnance in the area intended for the construction of an offshore wind farm.
Next Geosolutions promises that Ievoli Amber will undergo a similar class inspection in one of the Polish shipyards next year.
Most recent